We've always been about people
At the heart of Baringa is people, and DEI is at the heart of everything we do. We Put People First, and continue to strive in creating an inclusive and diverse culture for all our people. We believe that having a diverse environment is the foundation for everyone to thrive at work. And in fostering this culture we are able to Create Impact that Lasts, for not only our clients, but for our people too. This video outlines our overarching principles and values of how we further our DEI efforts at Baringa.
DEI guides how we work, how we think, and who we do business with. It shapes how we recruit and develop our talent, and how our networks, events, policies and wider processes include everyone. We make sure everyone is represented fairly and has equal access to opportunities and solutions.
We do that by:
Challenging our strategy, recruitment, policies and processes to support diverse and inclusive practices, and equal opportunities to thrive.
Connecting our DEI networks with each other, and with the rest of the business.
Supporting our people through the major turning points in life – as parents and caregivers, and breaking down stigmas around gender, sexual orientation, race, mental health, religion and other stereotypes.
Holding everyone accountable to making our DEI vision a reality.
Building a zero-tolerance workplace and proactively tackling discrimination, prejudice, abuse, and harassment.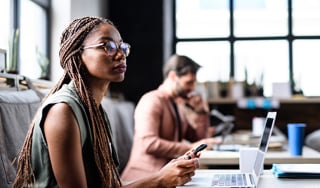 Our commitment to anti-racism
We've defined ten actions to drive positive change and address the challenges our Black, Asian, and Minority Ethnic colleagues face in the workplace.


Read more
Our work in DEI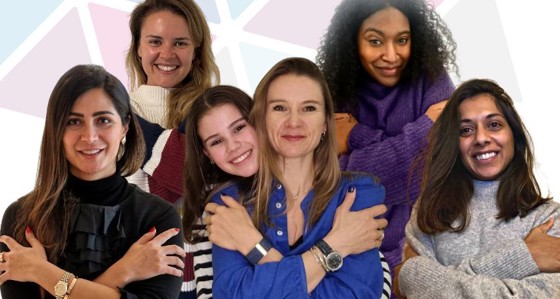 International Women's Day
Baringa employees celebrate IWD 2023 by making personal pledges on how they will take action to #EmbraceEquity in their personal and professional lives.
Read more
Our diversity networks
Our networks keep DEI top of mind at every level of our company: in how we make decisions, the clients we work with, and how we recruit talent.
Read our Personal Journeys blog
We're an open book with our clients
When it comes to diversity, equity and inclusion, we're not just accountable to our people – we're accountable to our clients. Our clients want the best from us, and we want to give it to them.
We build our project teams with gender and ethnic diversity front-of-mind so we're reflecting both the communities we work in and our clients. We'll share anonymised diversity data, but only where our team is big enough to protect their privacy. Our central DEI team can update our clients on the actions we're taking across our business and share best practices.