Reducing our impact on the planet
We've got our work cut out, especially as a rapidly growing global business. Working towards our ambitious global net zero targets is central to our environmental sustainability approach.
Our approach includes:
Reducing emissions across our own operations: we're developing insights, establishing controls, evolving processes and empowering the right people to make the right decisions across all our hubs around the world.
Working with our suppliers: we're engaging our suppliers to deliver new levels of performance.
Supporting our clients: we help our clients improve their environmental impact and work in industries critical to the energy transition – from partnering with our energy clients on the latest technology for the future of power generation, to unlocking capital in financial services to make the transition a reality.
"To create impact that really lasts, we need to consider how every aspect of our business affects the planet. There are few easy answers, but our environmental strategy builds on our successes to date, and our net zero targets and B Corp certification demonstrate our commitment and our accountability."
Adrian Bettridge, Managing Partner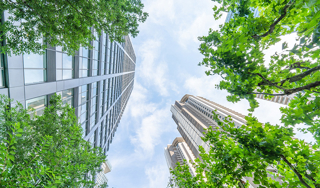 Our net zero pledge
Although the biggest influence we can have is through our client work, we aim to lead by example, and actively reduce emissions within our own operations and supply chain.
In June 2021, we joined the UNFCCC's Race to Zero Campaign and pledged to be net zero aligned by 2030. We're working towards science-based targets as part of the Science Based Targets Initiative, a programme that adheres to the latest climate science and constantly reviews their approach.
So far, we've:
More than 80% of the electricity supplied to our offices globally is renewable
Established our remote working proposition to reduce business travel further
Offset our emissions to achieve carbon neutrality across our global Scopes 1, 2 and 3 emissions
Download our Carbon Reduction Plan
Download our Environmental Policy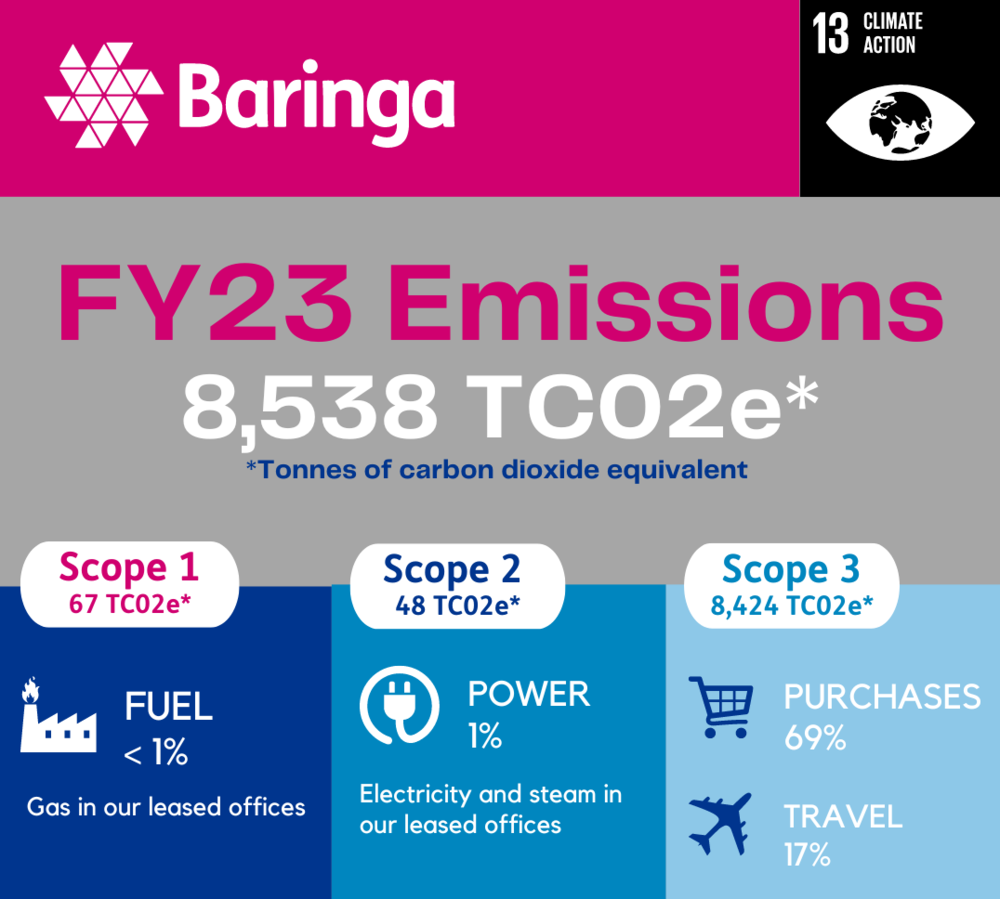 Our offsetting strategy
We offset our operational carbon emissions each year.
Our priority is to reduce our carbon emissions and only to invest in offsetting where we have not yet completed sufficient reduction activities to meet Net Zero. We use a robust assessment framework to select high-quality carbon credits and aim to progressively shift to more removal solutions over time. Our focus is on activities within in our direct operational control – i.e., office energy and waste, and business travel.

The two projects we have supported in FY23 are Katingan Mentaya and Delta Blue Carbon - these are nature-based projects which hold both the Verra Verified Carbon standard (VCS) and the Climate, Community & Biodiversity (CCB) Gold standard, reflecting their significant decarbonisation capability and socio-economic co-benefits.
Delta Blue is the largest blue carbon project in the world, based in Pakistan, removing carbon from the atmosphere through reforesting the degraded mangrove forests.
The Katingan REDD+ project in Indonesia protects peatland ecosystems in a biodiversity hotspot which includes some of the world's most endangered species, such as the Bornean orangutan and Proboscis monkey.
Both projects have been recognised by multiple independent carbon credit rating agencies such as Sylvera and BeZero.
We purchase our credits through a professional carbon marketplace, Patch, which retires them on our behalf.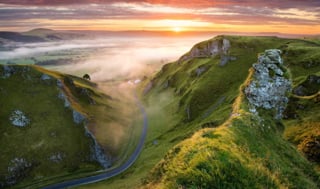 Our sustainability journey
Sustainability is a journey, not a destination. We set out in 2009 with a passion for engaging with and supporting our local communities.
Read about our journey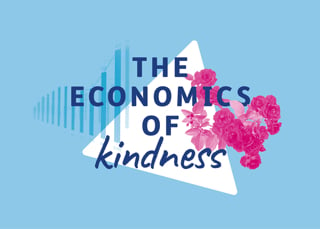 Does kindness in business pay?
We believe so. But what about you? Does kindness make good business sense? With the current economic uncertainty will kindness take a back-seat? Or is kindness an enduring tenet of success?
Find out more
Taking a holistic approach
The interconnected nature of the climate challenge means piecemeal or siloed solutions – however creative – won't get the job done. We intentionally blur the boundaries between our environmental, community, and people strategies, and our client work, with a just transition at the forefront of our thinking. Our work continues across all these areas to deliver real change.