Procurement and commercial
Designing and optimising resilient, sustainable supply chains and procurement processes that put your customer first and support your strategy.
Procurement and commercial
We'll help you modernise and future-proof your procurement capability to support your organisation's commercial ambitions. This includes how you gain a competitive advantage from your supply chain, meet your sustainability goals, take advantage of the latest digital technologies, and work with third parties most efficiently and effectively.
Procurement strategy and transformation
We have a strong view on where procurement is heading in the future. And we help our clients design, shape and transform their functions to meet the ever-changing needs of their business, customers and the environment.​ Our maturity assessment is the starting point to help you rethink your operating model and associated infrastructure.
In this stage, we look at your:
● vision and purpose
● design principles and outcomes
● operating model design
● process mapping and design
● skills and structures
● technology and tools
● transformation roadmaps.
Procurement at pace
We can work with agile approaches to offer you a faster sourcing process and bigger cost savings on all types of procurement activity — from complex, high-profile strategic sourcing projects to tail spend reviews.
This can include:
● requirements definition
● complex procurement programmes
● outsourcing strategies
● RFx delivery
● category management
● supporting negotiations
● developing business cases
● analysing options
● market intelligence.
Procurement with purpose
Clients are asking us how they can partner with their suppliers to drive environmental, social, and governance (ESG) objectives. We take an approach that works sustainability into the sourcing process and leads to tangible results.
We'll work with you on:
● mapping your ESG maturity and priorities for improvement
● sustainable procurement policies
● integrating sustainability into your sourcing processes
● social value strategy
● effective governance
● ESG-driven category strategies.
Procurement digitisation
The opportunity to make step changes in performance through technology is huge. The choice of platform and solution providers can be bewildering, but we'll help you make sense of it. Our discovery and selection process will guide you through the changing landscape of technology, data and automation.
We guide you through:
● data and analytics
● market insight
● specification and selection
● developing your business case
● driving user adoption
● AI and smart automation
● source to pay (S2P) process optimisation.
Skills academy
We'll support you to transform the skills and capabilities of your procurement teams. Whether through targeted coaching, practical hands-on development, or on- demand access to our expertise and knowledge.
We can support with:
● diagnosing and assessing next-generation skills
● individual learning pathways
● coaching and development for procurement leaders
● sustained and permanent knowledge transfer
● behavioural and technical competencies.
Supplier management
Robust supplier relationships are especially important in a post-Brexit and Covid world. Our relationship management frameworks allow you to take control once contracts have been awarded, helping you get the best innovation, value and outcomes from your suppliers.
We'll help you with:
● a maturity assessment
● resolving disputes
● segmenting suppliers and implementing Supplier Relationship Management (SRM)
● managing risk
● optimising contracts
● developing your capabilities.
Third party costs optimisation
Most businesses are facing cost pressures and economic headwinds. Our commercial and cost optimisation programme helps you manage your third party spending to deliver sustainable savings and drive profitability.
It includes:
● analysing your spend
● rapidly identifying opportunities
● developing a business case
● realising benefits
● mapping the value chain
● creating a sustainable cost culture
● tracking and measurement.
Planning transformation
Crafting your end-to-end supply chain vision to unlock rapid value, increase your capability and deliver impact that lasts.
Planning transformation
We'll work with you to start unlocking rapid value today, while preparing for sustainable results over time. The thorough, end-to-end supply chain vision which we'll co-create with you will include a plan for increasing your in-house capability, so your planning transformation will deliver impact that lasts.
Strategic design
We'll help you envision a supply chain plan that works in the real world. To fit into your corporate strategy and ambitions, we'll look at everything including local vs central operations, end-to-end supply chain planning, people and culture, and technology.
Our plans typically include:
● supply chain vision and strategy
● design principles
● operating model, including local vs central
● locations for centralised hubs
● capability
● organisational design
● future process design
● governance and flows of communication to support new operating model structures
● sales and operations planning (S&OP) design and implementation
● capital projects.
Creating rapid value
We'll dive deep into your supply chain to extract insights on your products, operations and planning maturity. Then, we'll develop and roll out practical action plans to start unlocking the untapped value.
We'll show you ideas on:
● working capital reduction
● demand and supply segmentation
● quick wins
● test and learn
● maturity assessments and benchmarking
● piloting, deploying and scaling
● inventory management
● bill of materials (BOM) management.
Building capability
We'll help you keep talented people around to build a supply chain capability that drives performance and continuous improvement over years to come. We'll embed our experts in your teams, and pass on our knowledge through tailored training and ongoing support.
We can provide:
● bespoke capability building
● hands-on coaching
● formal training sessions
● impact assessments
● on-the-job shadowing and feedback
● training materials
● capability assessments.
Digital revolution
There's now an abundance of technology on offer, especially in supply chain planning, and we'll guide you through a digital transformation that best meets your objectives. We combine academic research, business intelligence and our extensive experience to give you unbiased, objective choices and advice, from planning through to implementation.
We'll help you with:
● a digital maturity assessment
● programme setup and management
● a digital transformation change plan
● turning business requirements into technical features for your supply chain.
Logistics
Optimising your logistics process from your suppliers to the warehouse to the final.
Logistics
Here, we're concerned with the practical, operational elements of how you reach and serve your customers. We'll show you how to optimise your process from your suppliers to the warehouse to the final mile, supported by the latest technology and network modelling tools.
Logistics strategy
Supply chains have seen enormous disruption in the past few years. This has exposed weaknesses, but also shone a light on new opportunities and business models. We'll show you inspiring ideas for new operating models that will hone your competitive edge and maintain it in the future.
We'll work with you on:
● vision and design principles for the supply chain
● measures, controls, governance and decision-making
● people skills and structures, behaviours, and culture
● mapping the value in your supply chain and creating the business case
● creating, mobilising and delivering your transformation roadmap
● logistics partnering and outsourcing.
Supply chain network design and net zero
Today's businesses face disruption, changing customer trends and increased global economic risk. We'll help you design a supply chain that's resilient, cost-optimal, focused on customers, and sustainable, using the best modelling tools in the market.
Projects large and small can include:
● building network design capabilities in a centre of excellence
● data transformation for network modelling
● creating supply chain control towers
● modelling digital twins
● carbon modelling, including fleet transition to electric vehicles (EV)
● distribution centre (DC) location strategy.
And we'll work to optimise:
● transport
● channel and mode
● cost vs service
● inventory and delivery (including spares dimensioning).
Warehouse design and automation
Well-designed warehouses make your business more efficient and lead to better customer service. We'll help you optimise the space and layout of your operations, move to 'sustainable sheds', and handle the business and people challenges of the change.
We can work on:
● simulating warehouse layouts
● optimising process and flow
● automation—including design, business case and choosing a vendor
● warehouse systems and technology
● modelling capacity
● creating business cases.
Logistics talent and productivity
We'll help you make sure you have the right people and skills in place to run your logistics effectively, and create a lasting culture of continuous improvement to maximise productivity.
We can support you with:
● operational process effectiveness
● lean and continuous improvement
● talent attraction and retention
● logistics capability learning and development.
Final mile and field operations
It's not only about 'fast and free', 56% of customers won't buy from a brand again if their shipping service is unsatisfactory. We'll help you design final mile and field supply chains that put the customer's flexibility first, reduce costs, and give you a sustainable competitive edge.
We can work on:
● optimising your inventory and critical spares
● final mile network design
● optimising transport, including 2-person delivery
● field work planning and scheduling
● reverse logistics and warranty management
● sustainable logistics and circular economy
● alternative fuel vehicle strategy
● smart metering logistics.
Digital logistics
The technology and digital landscape in logistics is complex and growing. We'll help you make sense of it by offering unbiased advice and choices for your digital transformation.
We can help with:
● digital logistics technology and data strategy
● selecting and implementing warehouse management systems
● transport management systems including real-time transport visibility
● data management and performance
● a digital transformation change plan.
Our Impact
Restructuring a FTSE 10 health, hygiene and nutrition business into a multi business unit organisation
Read about restructuring a FTSE 10 health, hygiene and nutrition business into a multi business unit organisation.
Read more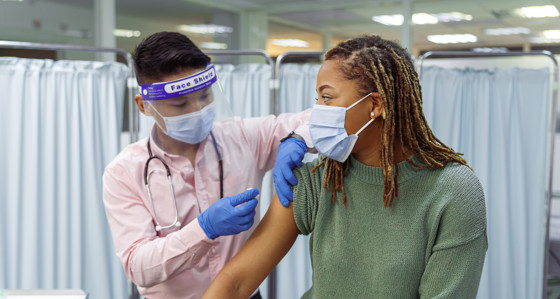 We designed the NHS Covid vaccine supply chain, putting patients at its centre
With Covid numbers rising, and first vaccines coming to market, the NHS needed an agile and resilient vaccine supply chain to deliver millions of jabs to the country.
Read more
Our Experts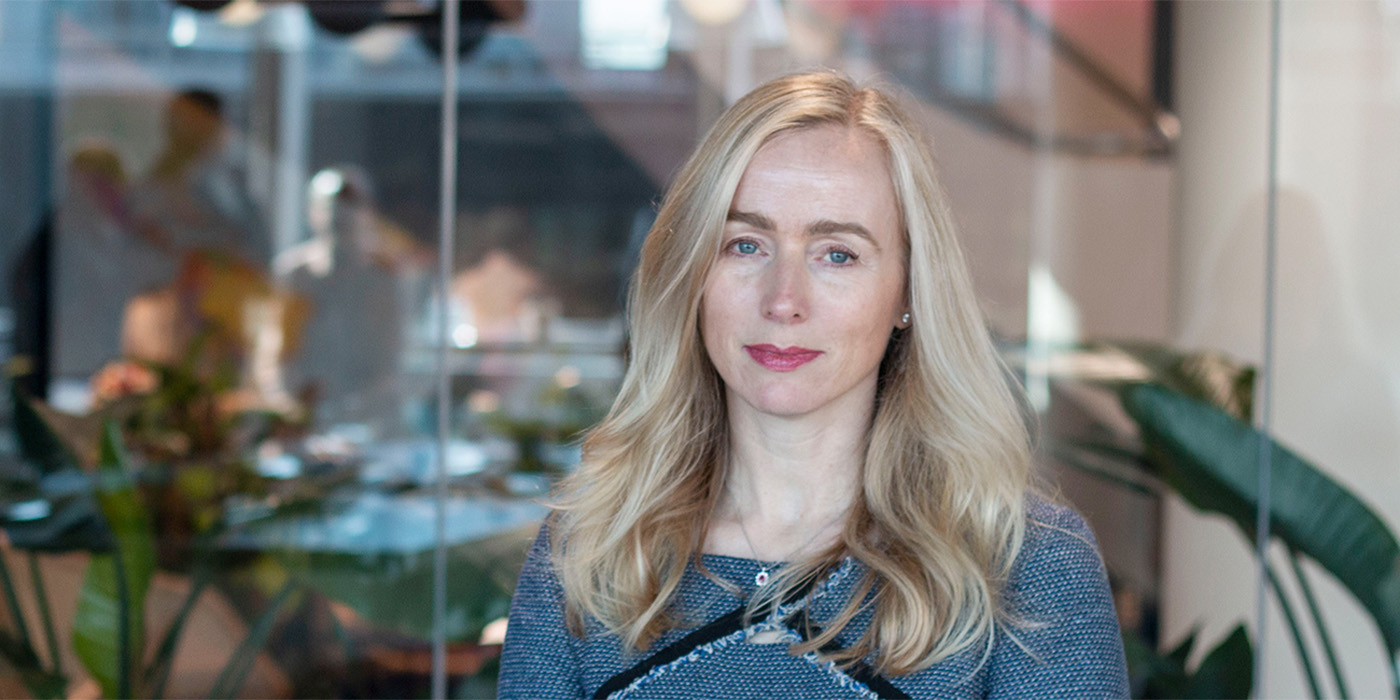 Maureen O'Shea
Partner, expert in Supply Chain and Procurement
Contact Maureen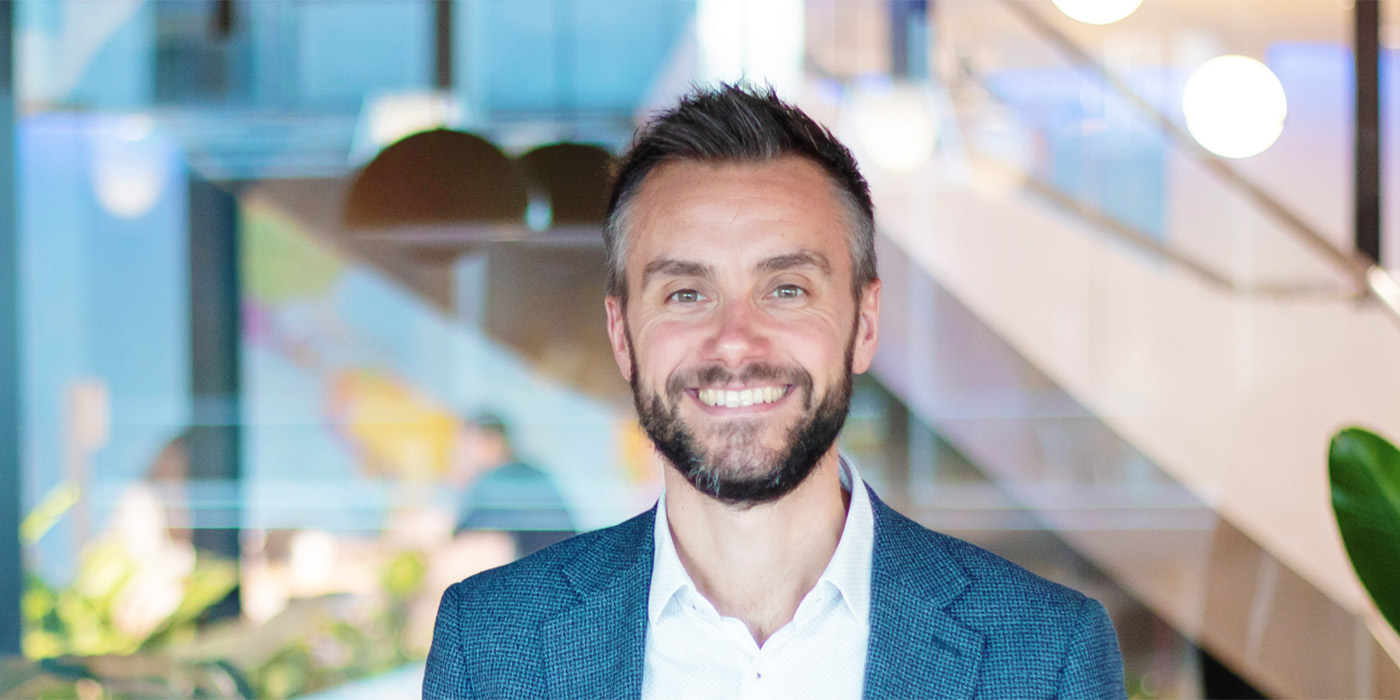 John Calder
Partner, expert in Supply Chain and Procurement
Contact John