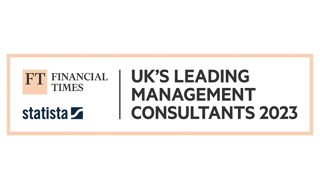 Financial Times 2023
In 2023, Baringa has again been recognized as one of the leading UK management consultants by the FT's survey of clients and peers. We were recognized in Chemicals & Pharmaceuticals; Data Analytics & Big Data; Energy, Utilities & Environment; Financial Institutions & Services; Finance, Risk & Compliance; IT-Strategy; IT, Technology & Telecommunications; Oil & Gas; Operations & Supply Chain; People & Performance; Public & Social Sector; Strategy; and Sustainability.
Forbes World's Best Management Consulting Firms
Baringa has been recognised as one of the world's best management consulting firms by Forbes. To help business leaders choose from the wide range of consultancies, Forbes partnered with market research company Statista to launch our inaugural ranking of the World's Best Management Consulting Firms. The list considers numerous recommendations from consultants and clients of consulting firms.