How we run our business
We drive our strategy and culture through three dimensions: our people, our clients, and our commercial model. They reflect our ambition and authenticity, our strive for constant improvement and what we value and measure to be successful. The sequence is important – People always come first, and each dimension reinforces the other.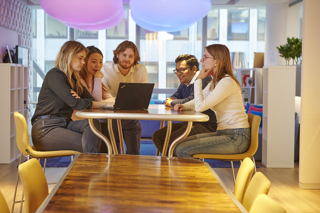 A model partnership
We think our sustainable partnership is the best advisory service model.
We're owned by our partners. Each partner's vote carries the same weight.

Our flexibility and structure allow us to bring the best of Baringa to every client, every time.

We're independent - we don't have arrangements with any particular software vendors or system distributors to promote their solutions over others.

We're diamond-shaped – our partner-to-staff ratio is 1:9, compared to an industry average of 1:25. That means more senior teams for our clients and our people.

We operate as a single P&L, bound by a single LLP agreement. Our teams don't compete with each other, they just do what's right for our clients.

Our people have a stake in our success through our Baringa-wide profit share scheme.
Sticking to our principles
We've come a long way and achieved some incredible things. Although we're growing (and fast), we're guided by a consistent set of principles.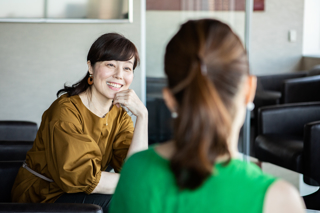 What our clients and employees think matters most
Strong client and employee satisfaction helps ensure we have the opportunity to work on the most important and challenging work for our clients and that our people are engaged in great work. The only industry awards we're concerned with are the ones based on the views of these groups.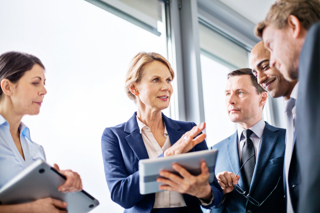 Awards
Our clients and peers consistently recognise our distinctiveness, and the impact of our work. And we've been in the top 10 'Great Places to Work' for over a decade.
Awards
How we Work
Our clients tell us how we work is what makes us different from the competition.
We put people first
It all starts with finding people who share our curiosity, drive and kindness. We hand-pick teams for each clients, and work with one another's best interests at heart.
We partner with people, not businesses.

C-Suite, interns and everyone in between.

Only the kind and collaborative.

We only hire experts who share our values, and have the people skills and integrity, expertise and boldness, to tackle a tough challenge head-on.

We always want to hear it.

Everyone's voice counts, and we're always up for learning new things. Our discussion groups on things like neurodiversity, being yourself at work and bystander awareness encourage open debate.

Unashamedly geeky.

We don't have generalists. All our teams are eager to share their deep experience and geeky enthusiasm for their specialist subjects.

Different is good.

We celebrate diversity, encouraging everyone to bring their whole selves to work. They get the chance to do their best work. And we get the clever, creative ideas you only find when you hear voices from all backgrounds.
We build trust at every stage
Our vision of being the world's most trusted consulting firm is our guiding star. And we've structured every part of our business to make sure that vision never waivers.
Unbiased to the bone.

We're an independent, partner-led business. We'll always recommend what's genuinely best for our clients.

Prepared to challenge.

Sometimes doing the right thing means delivering tough messages – and we're never afraid to do that. So clients know they can always trust us to do what's right, and give them our honest opinion.

Satisfied clients and people, above all else.

We measure our success in terms of our clients' and peoples satisfaction.

The best of Baringa, across borders.

We always turn up with the right people for the challenge at hand. Our internal structure allows us to do this, no matter the specialty, sector or location.

In it for the long haul. We're not in this for quick wins. We build working relationships that last for decades.
We pioneer an impactful, positive way of working
Our experts collaborate to get to know what makes our clients, and their businesses tick. Our clients enjoy the experience, and our impact lasts long after we leave.
Visioning and strategy as well as the detail.

Our work is focused on the strategy of tomorrow – helping clients shape their vision and future direction. And the detail of today – the nuts and bolts of balance sheets, project plans or kilowatt hours.

A journey that leaves you better off.

We make the day-to-day experience of working with us just as rewarding and enjoyable as the outcome. We leave our clients with new skills and connections, not just output.

Leaders who put in the work.

Our most senior team members collaborate, advise, share their expertise and build relationships. They're part of the team, on every step, from board meetings to daily stand-ups.

No 'us', no 'them'.

We slot seamlessly into our clients' teams. They often treat us like one of their own – whether we're sharing a lunch break or putting heads together in the boardroom.

Street smart, not just book smart.

We don't hide behind frameworks or textbooks. All our advice is practical and realistic – crafted with our clients' needs in mind.

When we leave, our capabilities stay.

Our projects don't end with handover documents. We build capability into our clients.