Amidst growing concerns over the pace and impact of climate change, business leaders are increasingly choosing to play their part in the race to reduce emissions. Strong commitments to reduction targets are being driven by pressures from shareholders who, like Macquarie and Brookfield, are looking to align their portfolio companies to their own net zero targets. Reporting requirements set by the EU's CSRD and UK's TPT are pushing large corporates to publish detailed energy transition roadmaps as part of their non-financial disclosures. Customers are also a driving force with increasing recognition of their influence. For instance, the NHS, which accounts for 80% of healthcare spending in the UK, now requires its 930 supplier companies to target net zero by 2045-2050.
Rapidly changing stakeholder expectations have triggered a proliferation of corporate climate pledges. However, target-setting on its own will not transform the way businesses operate and reduce their GHG footprint. To meet these targets, business leaders need to have a clear and considered strategy based on data-driven analysis of the available decarbonisation levers across their business. To move from intent to action, a detailed and costed roadmap should clearly spell out timelines, responsibilities and the performance reporting & management needed to move ahead with pace.
Unfortunately, in most cases companies lack detailed plans, running the risk of missing their targets and undermining trust in corporate climate action. The latest report from the Climate Action 100+ Benchmark, which monitors and assesses the performance of the world's largest GHG emitters, revealed that only 19% of the studied companies had produced quantified decarbonisation strategies and only 5% aligned their CAPEX strategies with their long-term GHG targets.
What characterises well-defined emission reduction targets?
Target-setting should be an outcome of a robust decarbonisation strategy; however, it is first worth considering what characterises well-defined emission reduction targets. Business leaders should strive to meet the following criteria:
Ambitious companies lead their peer group by setting targets that 'stretch' the business in terms of the pace and scope of emission reductions, i.e. moving fast and potentially including value chain emissions not in their direct control. Decarbonisation leaders will commit to both: near-term targets as a way of committing to early action and long-term net zero targets. Whilst 75% of companies in the Climate Action 100+ Benchmark had set long-term targets, only 12-21% were reported to have set short- or mid-term targets.
Credible targets are set using a reliable and transparent methodology - the Science-Based Target (SBT) approach, which aligns targets with the climate trajectories adopted within the Paris Agreement, is currently the most recognised scheme. To be feasible, commitments rely on technically- and commercially-feasible solutions that are within a company's financial, resourcing, and external (e.g., regulatory) constraints.
As industry standards and regulatory requirements are rapidly evolving, future-proof commitments should be set in 'anticipation' of more stringent requirements and allow a degree of future flexibility. For instance, the SBTi has announced its definition of 'net zero' stating that companies can only use carbon offsets for 10% of residual emissions across the entire value chain (Scope 1, 2 and 3). Another example are the expected changes in the GHG Protocol rules for Scope 2 accounting which could require more granular temporal and geographical alignment of a company's renewable electricity procurement to its consumption.
The Corporate Decarbonisation Strategy Framework
Before setting ambitious, credible and future-proof emission reduction targets, every organisation needs to have a solid GHG emissions dataset. A comprehensive and well-defined baseline is the foundation for developing a robust decarbonisation strategy that identifies optimal decarbonisation pathways, whilst considering external and internal enablers: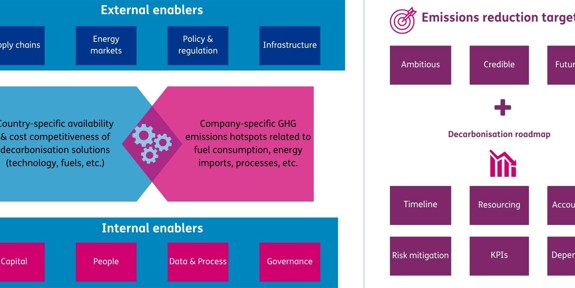 External Enablers – these are country-specific factors such as the maturity of low-carbon supply chains, energy markets, policy & regulation and infrastructure needed to deploy decarbonisation solutions in different countries of operation. These vary greatly across locations; for instance, there is currently insufficient grid capacity to enable the electrification of certain fossil-based processes and delays in grid reinforcement can affect the pace of decarbonisation. On the other hand, certain locations around the world (e.g., Australia, Texas or the Middle East) are expected to see a faster development of green hydrogen which will enable the decarbonisation of a range of heavy industries.
Decarbonisation Pathway Modelling enables the development of company-specific decarbonisation scenarios that consider the company's sources of emissions and potential decarbonisation levers. Decarbonisation pathway modelling helps select the best decarbonisation levers and make strategic decisions on the timing and location of their deployment. Companies can make early progress by picking 'low-hanging fruit' (e.g., behavioural change, energy efficiency, renewable power procurement, etc.) but also identify early-on 'long-tail risk areas', i.e., hard-to-abate areas and the scale of potential residual emissions. Options to decarbonise those could include carbon offsets, technologies such as CCUS or changes to the business model such as selling part of the business or adapting core business strategies.
Internal Enablers, such as available capital and resources, may limit the pace of decarbonisation and render certain targets not feasible so its important to consider these prior to setting targets. Other aspects including, robust GHG footprint & operational data strategy, well-defined performance metrics & incentives and a strong governance framework, will be essential to deliver these strategic projects in an effective and timely manner.
Baringa is a trusted partner on the corporate decarbonisation journey
The need for corporate action on climate change is rapidly increasing. To make meaningful impact and meet stakeholder expectations, business leaders need to ensure that the commitments they make are ambitious, feasible and future-proof. Baringa offers the end-to-end suite of solutions to support the corporate decarbonisation journey, starting from emissions baselining, through decarbonisation pathway modelling to target setting. We help business leaders set a clear direction and enable them to make meaningful progress towards their decarbonisation goals, safeguarding the value of their business and protecting our precious planet.
Our Experts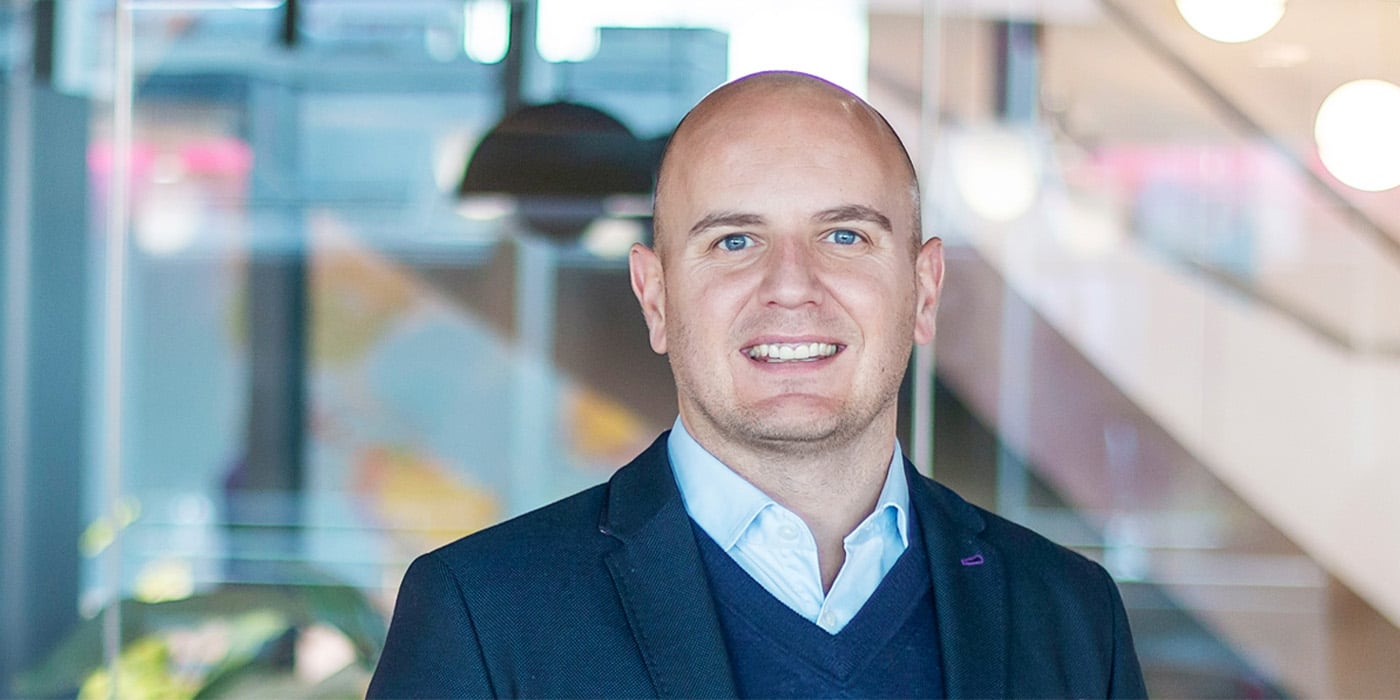 Ryan Thomson
Partner, expert in Energy and Resources
Contact Ryan