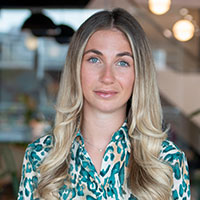 Wednesday 26th April marks this year's Administrative Professionals Day, where we celebrate these unsung heroes of the workplace. It is so important to recognise, appreciate and understand the value these teams and individuals add to businesses, helping achieve company goals, assisting with strategy, and ensuring the smooth running of the business day-to-day. 
My name is Kate and I have had over six years' experience working with multiple stakeholders. I now support four Partners at Baringa within the financial services sector. There are many variations of administrative roles, all with a common purpose of providing high-quality services to help organisational needs. At Baringa, EAs (Executive Assistants) are encouraged to be an extension of their Partners, making key decisions, acting on their behalf and helping them to achieve their objectives and goals.  
In this month's blog, I would like to share insight into my ways of working which I encourage our readers to implement and see what value this could add to their roles and organisations. 
The top three essential ways of working, I believe are key to being a successful EA
Communication
The activity or process of expressing ideas and feelings or giving people information.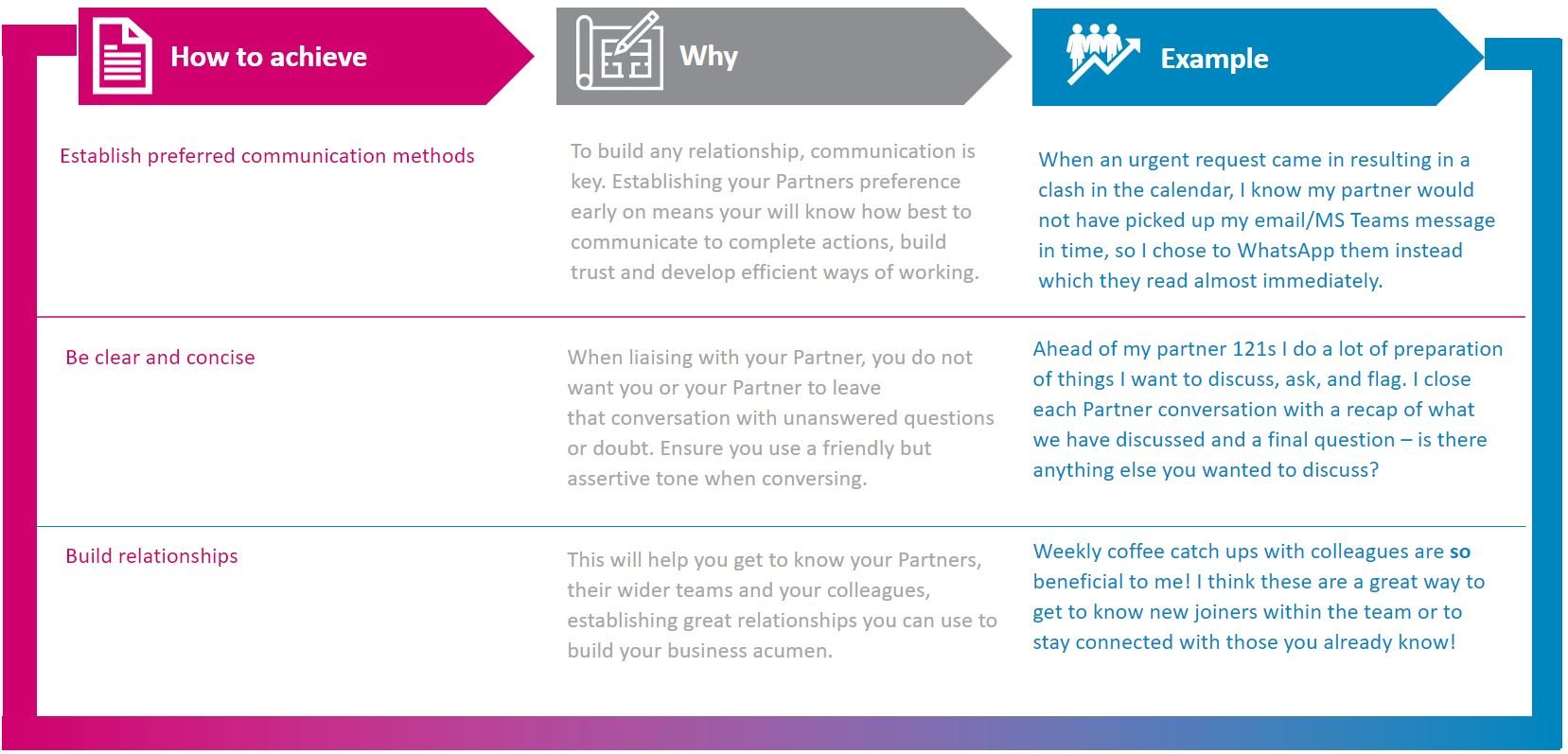 Proactivity
Acting in anticipation of future problems, needs, or changes.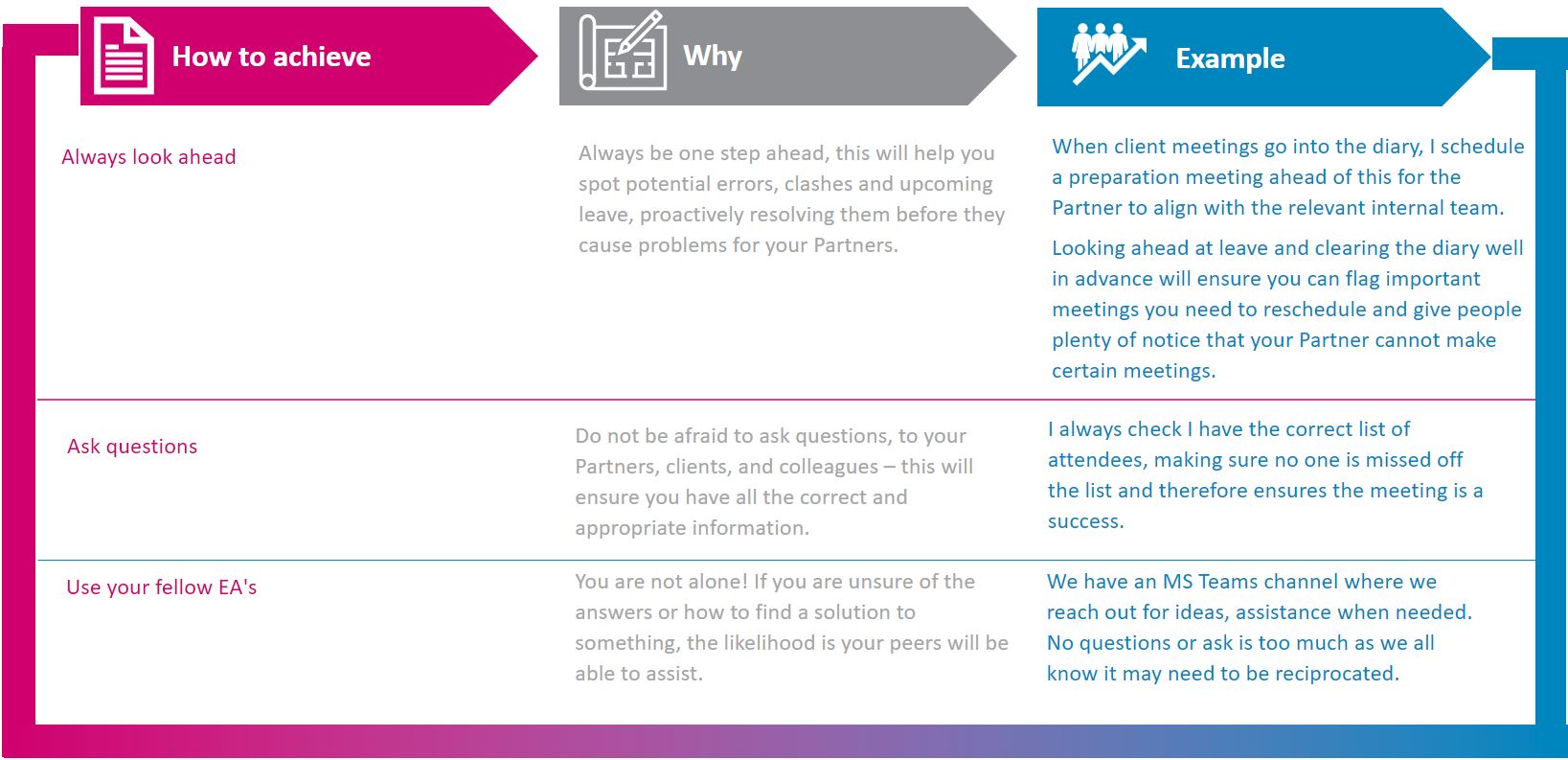 Organisation
Coordinating the activities of (a person or group) for something to happen or be provided.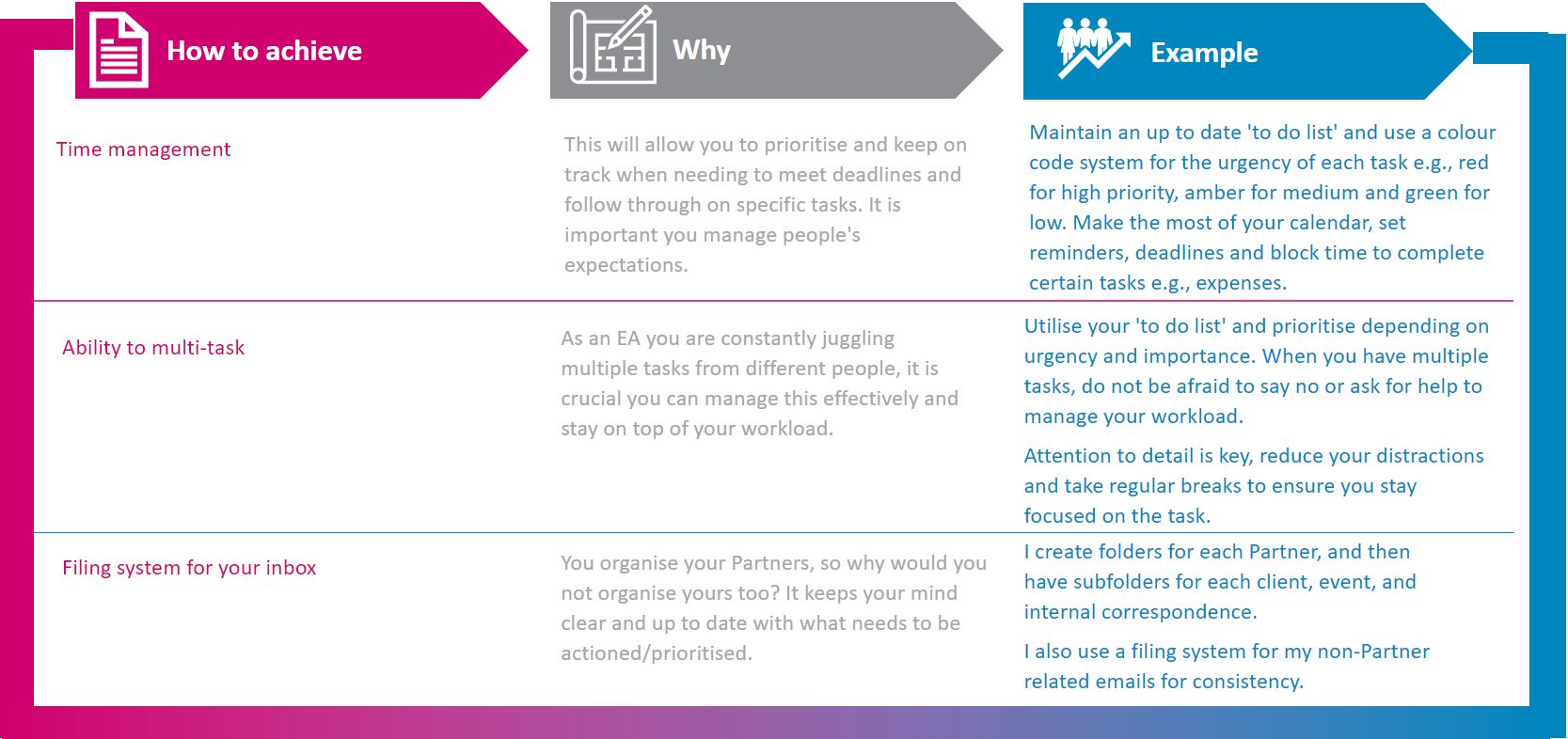 In today's world we are so lucky to have many different tools and modern technologies to support us in our roles. We all have different ways of working and what works well for someone else may not for you, however it is important to be open to trying new ways and adapting your approach as the role develops.
Administrative professionals are the fundamental back bone of a business. Our ways of working can change the efficiency and effectiveness of everyday tasks, which can have an enormous impact and improve the function of the business. 
On this year's Administrative Professionals Day, we invite you to show your appreciation towards the EAs within your company. After reading the above, what are some new ways of working you are going to try?
About the author:
Kate is an EA with over six years' experience currently working within Baringa's Enablement team and supporting four partners within the financial services sector. She enjoys Barry's bootcamp, Pilates and socialising with friends.