Corporate Social Responsibility, also known as CSR, is recognised globally as a business model that helps companies be socially accountable to itself, its stakeholders, and the public.
Baringa seeks to have a global CSR presence and we play a role in this by considering the environmental impact of our business decisions. Embedded into our unique culture, our goal is to bring value to the community by generating a positive social impact. We encourage all our employees globally, to participate in community and charity work, where three days per financial year are gifted to each employee. We want to empower our people to act on things which they are passionate about, and for us that is giving back to the community.
CSR is more important at Baringa now than ever before, as we have been established as a B Corp organisation since 2022 and this is a title we are proudly striving to sustain. What makes a business eligible for B Corp, is a company that acts responsibly by balancing profit and purpose, meeting the highest standards of social and environmental performance, public transparency and accountability.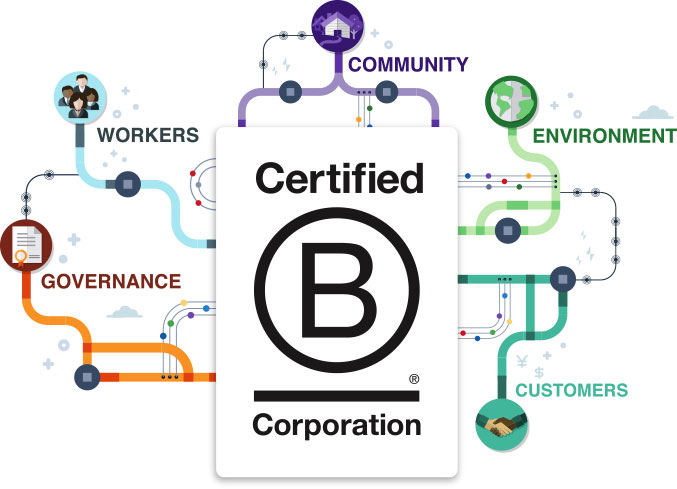 So, what makes two EAs passionate about CSR?
Being Executive Assistants (EAs) at Baringa, we know it's not just about scheduling and managing calendars, we work alongside Baringa's values upholding B Corp status by having this at the forefront of our decision making. It is now our goal to work with diverse and minority owned businesses for upcoming socials and team events, by using a range of suppliers that abide by these standards when providing drinks, catering, gifts, and event spaces.
We are responsible for arranging CSR opportunities for our Partners and their teams; therefore, it is key for us to be conscious that the United Nations Sustainability Development Goals (SDGs) align with Baringa's values and strategy. Out of the 17 SDGs, our current areas of focus are 'Quality Education', 'Reduce Inequalities', 'Climate Action', 'Peace, Justice, and Strong Institutions' and 'Partnerships for the Goals'.

Charities that Baringa have partnered with focusing on our current SDGs include Drive Forward, The Brokerage, Young Enterprise, and UK Youth. 
Championing Baringa's CSR initiative
At Baringa we are motivated not just by our core role as an EA, but how we are encouraged to get involved or champion internal initiatives that we are passionate about. One of the biggest values that comes with being an EA is the drive for helping others and making our Partners' lives that little bit easier. Contributing to the organisation's CSR initiative, alongside our day-to-day role, allows us to transfer our skills and help our core charities and communities, positively impacting the business.
What continues to drive our passion for CSR are the strong relationships we have built and the glowing feedback our volunteers receive from the charities, and the community. Our most recent example of our commitment to the community was sending a group of 25 Baringa employees out for the afternoon, tidying up the canals of Hackney Wick with Moo Canoes, capturing plastic pollution before it can contribute to the micro-plastic problem or reach our oceans.
So far this year across Baringa Enablement, we've held 25 separate CSR events ranging from interview training prep, to cooking for the homeless, afternoon tea parties for the elderly and maintaining safe havens for the community.
This is a small glimpse into CSR and what it means to us as EAs and for Baringa. There is much more for us to do and be involved in which makes us excited for what the future holds. Below is some feedback from a few of our charity partners that continuously reminds us why we are passionate about this initiative.
Tina (Charity Co-Ordinator) – Blackfriars Settlement
"Without your support we couldn't have been able to host our grand Centenary Birthday parties for Edna and for Bridie. What beautiful memories you have given them to treasure. Your amazing kitchen takeovers were magic (Crusoe club for the visually impaired). My team were always happy when we knew your team are around. All the members know they are in for a treat when the team Baringa is there."
Calthorpe Community Gardens
"Your financial support has directly allowed us to continue to run our Afghan Refugee women's group for the next few months. This is an opportunity for Afghan Refugee women - who are being housed in local hotels in Camden - to gather, cook Afghan meals in our kitchen, and access our Early Years children's area and activities with their kids. The sessions also give the women an opportunity to learn some English and to be signposted to other resources and charities that they might benefit from."
Beth (Charity Co-Ordinator) - The Switch
"Today was a huge success thanks to your fantastic colleagues. They were all brilliant, enthusiastic, and very engaging. The students loved them. We absolutely adore working with Baringa. Working with you makes our events (and lives) so much easier!"
Baringa Employee
"I love working for an organisation which not only allows you but encourages you to use your working day for the benefit of the community. We have great relationships with local charities which enable us to continuously support valuable initiatives, really making an impact."
About the authors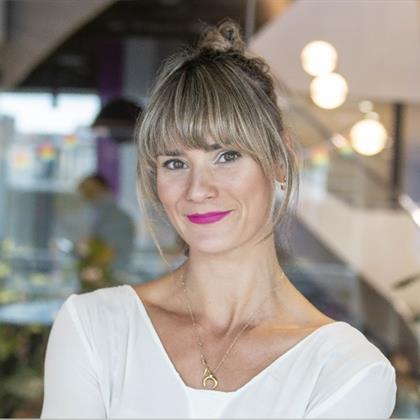 Rhia is a Senior EA who has been at Baringa for 18 months and supports three Partners within our Telco, Media and Technology BU and line manages a small team of EAs. Rhia thrives off supporting others which is where she found her feet with CSR. She practices art on the side and adores her pets!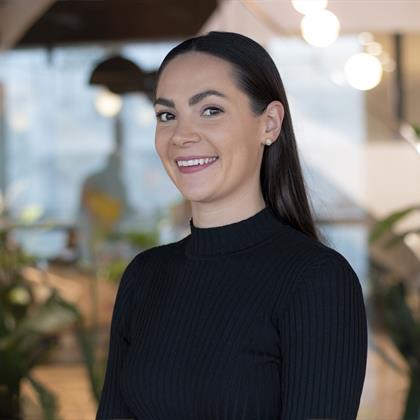 Sarah is also a Senior EA who has been at Baringa for almost two years and supports three partners across two sectors and is involved with wider sector strategy. She has a love for animals and has a keen passion to helping others, which has led her to championing the CSR initiative for BE. She loves fashion, abstract art, and has recently taken up tennis.