The notion of a 'triple' bottom line – people first, then planet, then profit – is reshaping how organisations around the world do business. They're bringing corporate kindness to the fore as we enter a new type of economy, and the businesses that organise themselves in this way will be the ones that succeed.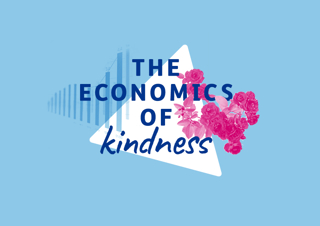 At Baringa, we think of kindness as strong, not fluffy, and it informs everything we do – whether that's in difficult but honest conversations with clients, or the way we treat our people. And consumers are demanding kindness from the companies they spend with and buy services from, as well as who they want to work for.
When I began my consulting journey 20-something years ago, kindness wasn't a priority. I don't remember as many questions about diversity, equity and inclusion (DE&I), carbon footprints, or whether companies were considering the full spectrum of neurodiversity to ensure everybody felt included. When I speak to our interns today, though, they have a far greater awareness and passion for doing good on a bigger scale. They're still wired the same way I was, and love solving complex problems, but they have this infectious enthusiasm for making the world a better place.
Like them, talent across industries is moving to organisations that align with their moral compass, and away from those they don't believe practise corporate kindness. That's sparking a real war for talent, and it's changing how we do business, who we recruit, the work we sell, and who we work with. We're looking at business performance through all aspects of people, planet and profit – the 'three Ps' – which is giving us a great framework for the next decade or more for progress.
The focus on corporate kindness is sharpening
Things have changed rapidly. The health of the planet has become a key concern, and people are making more considered, conscious choices in the way they go about their lives, the things they buy, and the services they get from companies like ours. This shift was undoubtedly catalysed by the pandemic, which gave people a moment to pause, reflect and take stock of what really matters. It changed the way people think about things, and we saw the positive impact working from home had on the planet.
Then we have the shortening 'hype cycle'. Usually reserved for conversations about the adoption of technology – the time lag between the first internet traffic and everyone having web access in their homes, for example – it also applies to awareness of social topics.
Look at how quickly organisations have rightly embraced DE&I. The time it takes to achieve that level of awareness, understanding and acceptance is getting shorter, and it's driving change within businesses worldwide. The same is true for the way companies are approaching their green credentials, and the time it takes to get from right idea to right answer. They started on that road by buying green energy to offset their environmental impact, but have evolved to the point where they're thinking about every aspect of their operations through a sustainability lens.
I think we'll see the same thing with corporate kindness, as organisations very quickly begin to understand its importance and how to make it work for them.
"The health of the planet has become a key concern, and people are making more considered, conscious choices."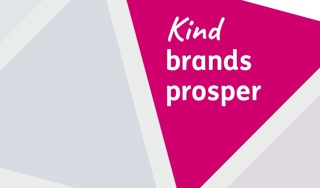 The kindness premium
We're seeing more conscious and environmentally aware companies thriving, and people really are willing to pay a premium for such products and services. According to E.ON*, more than a third (36%) of people in the UK are buying products from companies with strong environmental credentials, while 80% plan to purchase goods and services from businesses that have made an effort to be environmentally friendly.
The economics of kindness is there for all to see.
Patagonia is a good example of a very sustainability-focused company that has seen that approach pay off both in sales growth and brand loyalty. Its revenue has quadrupled in the past 10 years, outstripping that of rival outdoor brands. And they're not standing still. Last year, Yvon Chouinard, Patagonia's founder, heralded that "Earth is now our only shareholder", restructuring the company to ensure "every dollar received from Patagonia [will] protect nature and biodiversity, support thriving communities and fight the environmental crisis." Consumers are loyal to businesses they trust and those that align with their beliefs.
"Some might say it's harder for certain sectors and industries to be kind, but I think that's a narrow view."
Some might say it's harder for certain sectors and industries to be kind, but I think that's a narrow view. You could suggest oil and gas companies can't be 'good', for example, but they are conscious of the need to evolve and change – and let's not forget that such organisations have, quite literally, fuelled our global growth for decades.
On the other hand, you might assume that an electric car company, for instance, must be kind because their cars are better for the environment. But there's nothing to say that they're practicing corporate kindness across all dimensions. They might be solely focused on profits and treat their people terribly.
Context is everything.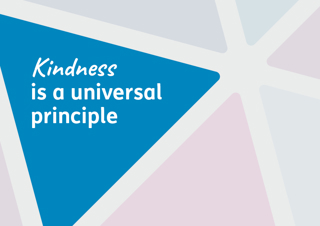 Freedom within a frame
The people-planet-profit approach works globally. While there will always be cultural differences from one country to another, we think about it as 'freedom within a frame'. You set an outline and some guiding principles, as well as some red lines, but you understand that things will play out in nuanced ways from region to region.
At Baringa, we've invested time in defining our core values and what we stand for, and – while our cultural mantra is a global one – we accept there will be some freedom to think differently within that frame. We know the culture on the ground in Singapore is different to Sydney, and different to London and New York.
The developed world has enjoyed a long period of fossil fuel use for growth and progression. It's a tough argument to say developing economies can't now do the same, but we need them to do it in the right way for the era we're in and the awareness we have now.
They should be taking advantage of all the technology that's been developed and all the learnings gained. And we need to support them in getting to a better place much faster.
"Just as successful businesses evolved to embrace digital transformation, those that treat their people and the planet with respect and compassion will be those that survive and thrive."
Walk the kindness talk
Just as successful businesses evolved to embrace digital transformation, those that treat their people and the planet with respect and compassion will be those that survive and thrive – and that evolution will happen at record speed. Before you know it, the 'three Ps' and the triple bottom line will be the norm.
At Baringa, we're committing more focus and more energy than ever before to supporting our role in the community, and bringing our skills and services to organisations in the non-profit and NGO sector. We've seen rapid acceleration into that area in the past few years and, while we've already ramped it up, we'll do even more going forwards.
For brands and services, it's now about walking the talk. Those that demonstrate the value of their initiatives, rather than simply paying lip service, will set themselves up for success in the new economy.
Join the #EconomicsOfKindness discussion on LinkedIn here.
* https://www.eonenergy.com/About-eon/media-centre/sustainable-consumers-demand-greener-products-pandemic/
About the author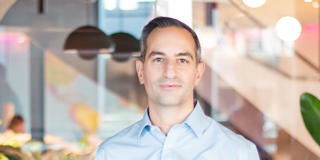 Matt Papachristou
Matt Papachristou helps water companies solve complex problems, improve their operations, and do things differently, while also working to make sure Baringa continues to be a fantastic place to work. Matt joined Baringa in 2009 and is still convinced it's the best place to be a consultant.
Learn more about Matt
Related Insights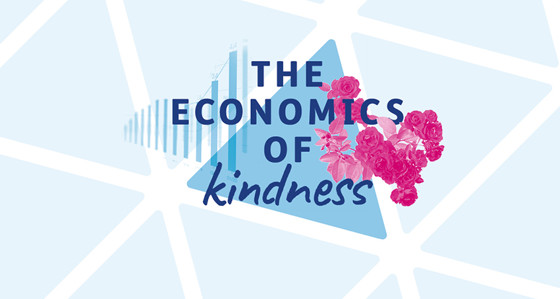 Introducing the Economics of Kindness
At Baringa we're convinced that, no matter the macroeconomic backdrop, kindness in business really does pay. That's why we're taking this opportunity to explore the economics of kindness across four pillars: people, business, leadership and investors.
Read more