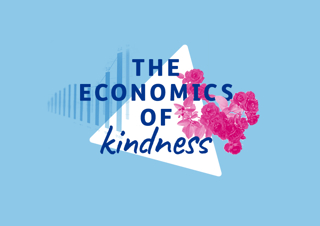 Talented people in today's workplace display more confidence and are happier to speak up on issues they feel strongly about. They know they can use Google and ChatGPT to answer questions and find information in seconds, so they look to those already in an organisation for experience and guidance, not necessarily knowledge.
They're also looking for great relationships based on kindness, psychological safety and care. And, at Baringa, that's something we commend – our principles include 'Be Kind and Be Curious'.
Explore more content from our series

on the Economics of Kindness.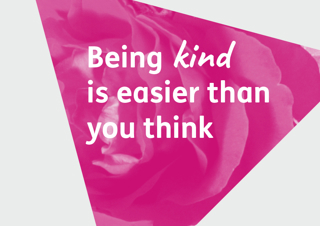 There's plenty of research showing that kindness in the workplace makes employees happier, more engaged, and better performers – giving companies with kind cultures a competitive advantage. And creating a culture of kindness can be easier than you think, when approached with authenticity and a servant-leader's heart, with people-over-profit. When kindness is the norm and embedded in your ways of working, it also becomes contagious.
Baringa's younger employees tend to be more curious than those who've been around for a bit longer. They want to have conversations and come up with solutions in their own way, which stems from changes in schooling. Education systems have evolved to be more collaborative, asking children to contribute more and work in groups – a far cry from teachers and lecturers dictating lessons from the front of a classroom.
Consequently, many employees no longer expect leaders to 'tell' them what to do or be prescriptive about how to get the job done, so our leadership styles must also evolve to meet those multi-generational and future-focused needs. We need to focus-in on kindness to help guide younger generations – being both kind ourselves, as role models, and showing them how to be kind leaders themselves, so they can carry our culture and values into the future.
"We need to focus-in on kindness to help guide younger generations – being both kind ourselves, as role models, and showing them how to be kind leaders themselves."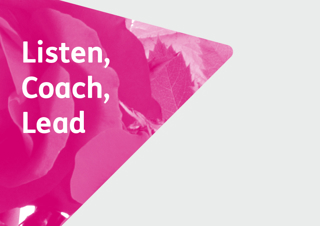 As part of our leadership response, we've asked all our Partners to complete an external executive coaching diploma, and to use the skills they learn internally with our people and externally with our clients. Mentoring is easy – we share our experience and find answers for others. But coaching is more challenging, demanding kindness and understanding.
Coaching means asking the right questions and really listening to the responses, while suspending personal judgement. We want our leaders to listen and coach first, before directing and managing, and more than 80 Partners have completed the diploma – with more following suit.
We've also introduced our three-step 'Listen, Coach, Lead' model, founded on the idea that being heard must come first. Deep, active listening to understand an individual's strengths and challenges is the first critical step to making change and progress. It's a sign of great leadership and of a kind leader.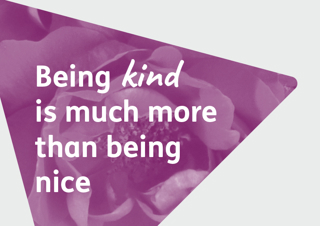 Kind leaders
Our leaders work hard to demonstrate the behaviours we want to see in our people – acting with kindness as we put our people over profits. Behaving this way involves compassion and emotional intelligence, requiring our leaders to engage, listen, coach and lead.
Kind leaders spot potential learning experiences and encourage people towards them – even if they resist or find it frustrating to begin with. Coaching includes asking questions to uncover why a person does what they do, or why they want to learn what they do. Kind leaders take time to understand the 'why'.
It can be hard to strike the balance between being kind and challenging what really needs to evolve or change. Silence and niceness indicate disinterest and won't grow careers. A good leader will challenge people to help them learn to improve, but a kind leader will support someone through the discomfort that may come from that challenge. Being kind is so much more than being nice.
"Our leaders work hard to demonstrate the behaviours we want to see in our people – acting with kindness as we put our people over profits."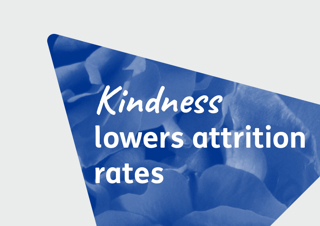 Kindness pays 
People are Baringa's greatest asset. And with any great asset, we need to ensure we appreciate and look after what we have – in this case, each other.
We expend a lot of time, effort and investment in the wellbeing and development of our teams. Looking after our people sets a precedent for them to do the same with our clients, paying forward what they experience in terms of support, growth and wellbeing through listening and kindness.
Client feedback on our consulting workforce shows our kindness culture works, as we're seen as genuine partners rather than simply suppliers. Our inclusive culture benefits our clients as we strive to make everyone feel welcomed, respected, and heard – fostering loyalty, ownership, more innovation and more ideas, and thereby continuing the cycle of everyone contributing to and creating an even better culture, because they believe in it.
One powerful proof point of the business benefits of kindness is our attrition rate. According to the 2021 Bureau of Labor Statistics report, the average employee turnover rate in the US was 25%. In the UK the most recent ONS data puts this figure at 16.4% – and the CIPD says the number is even higher for the average management consultancy.
"For 15 consecutive years, Baringa has been named in the top 10 Great Places to Work in the UK."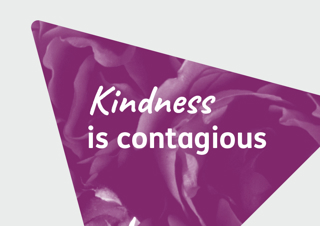 But Baringa isn't the average management consultancy. At its highest, our attrition rate reached 12%, and we think part of that is down to our kindness. We look after our people so they want to stay with us and grow. We're also fortunate to have an exciting and active alumni group through which we stay connected to our ex-colleagues.
We see the benefits of kindness in our high eNPS (employee net promoter score) and the engagement levels of our people. For 15 consecutive years, Baringa has been named in the top 10 Great Places to Work in the UK – and we're certified as a Great Place to Work across all our global locations. Our B-Corp assessment also scored significantly in the people category across the board.
We know our culture and our commitments make us a kind business and help us Create Impact that Lasts. We're doing our bit, are you doing yours?
Driving our culture
One of the greatest ways to reinforce a culture of kindness is to recognise employees for their kind contributions. By recognising the kind actions of our people, we are reinforcing the behaviours we want in our organisation and encouraging more kindness.
In their turn, other employees become more aware of the ways our people demonstrate kindness and this inspires others to do the same. Kindness really is contagious!
Recognising the kind actions of our people
How Baringa is reinforcing a culture of kindness
Annual Awards
We have made sure that our employees can be recognised for their contribution to People—half of our annual awards go to those who are focusing on supporting our people and improving our culture. We've introduced a new 'Acts of Kindness' award to ensure we are recognising kindness within our business alongside our People, Client and Commercial outcomes.
Spotlights
We have our Spotlight Awards programme allowing anyone in the business to give praise to someone who deserves it. Our spotlights range from someone who went above and beyond on a project, to someone who showed our core values and behaviours in a particular situation.
Pillar of Thanks
A whiteboard pillar that allows anyone in the company to write a sentence of appreciation to their colleagues for everyone to see! It is front and centre, brightly coloured, and attracts the attention of everyone passing.
Celebrating Personal Milestones
Our people love hearing of each other's good news, and this is a prevalent part of Baringa's culture which we celebrate everywhere we can, particularly in our company meetings even as we grow.
Events
Baringa places huge importance on celebrating together through our focus on inclusive and exciting events that house a range of activities and coming together opportunities with general fun and joy.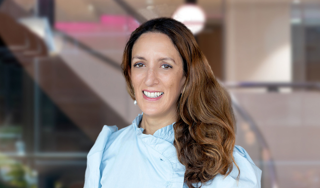 Emma Pace
As head of our people function, Emma plays a vital role in helping Baringa attract, develop and retain great people. She draws on her extensive career in HR leadership, learning and development and talent management to nurture our culture and ensure individuals have everything they need to succeed.
Learn more about Emma
Related Insights
Trending content in this series