"It is super important that anyone joining Baringa can thrive. Diversity and inclusion are key to building effective teams full of bright ideas."
At a glance:
Joined Baringa in
2019
Works across
All of our People Function which includes HR, L&D, Recruitment, Reward, Communications and Employee Experience for all of our people – from fresh graduates to Partners.
What surprises people about me
How much I read.
In detail:
As Head of our People Function, Emma plays a vital role in helping Baringa attract, develop and retain great people. As well as managing our internal People Function, she is our HR Business Partner for the Partners – making sure they have everything they need to succeed. Her focus this year is on ensuring we deliver great employee experiences so that everyone enjoys working at Baringa; this includes offering a balanced portfolio of rewards, benefits and initiatives to suit people's diverse needs. And she's particularly enthusiastic about personal development.
Emma has spent her entire career in HR, leadership, learning and development and talent management roles in banks and professional services companies. She's helped Baringa go from strength to strength as our company has evolved over the last few years. Now, she's recruiting more Partners to drive the growth of our business and help develop and support our significantly expanded workforce. Critically, Emma has helped us retain our company culture while growing our business rapidly amid tight labour markets. Her efforts have paid off, as we're consistently named a Great Place to Work. Employee satisfaction is high. And our attrition rate is less than half of the industry average.
During the pandemic, Emma focused on taking excellent care of her own team members' individual needs, and giving them everything they needed so that they could look after everyone across the business. And she managed our shift to hybrid working.
Emma is particularly proud of creating our HR Business Partner team, and the way it drives a strong connection between employees and HR. People know they can contact the team any time if they need support or have ideas for improvement.
Emma is known for being friendly and approachable. People feel comfortable in her presence. And she's very collaborative – she always works closely with the business.
Emma is a mother of two children and three stepchildren – all now grown up. Her lessons for the next generation are to be bold, stay in conversations even if they're difficult, and have fun. In another life, she'd be an architect – she's currently working on a home renovation project in France.
Insights from Emma Pace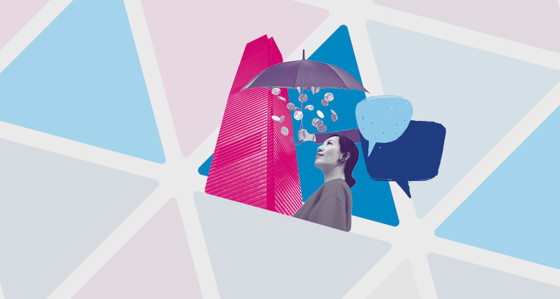 If people are your greatest asset, kindness is key
Do kind cultures reap the benefits? For #WorldKindnessDay, Emma Pace, Baringa's Chief People Officer, discusses how kindness creates competitive advantage.
Read more