Does employee welfare and personal happiness lead to increased productivity and profit? Baringa's Anya Davis talks to Catherine Allen, Head of Keeping People Happy at food and beverage business Ella's Kitchen, about the role of kindness in its rapid growth and how companies can help overcome the rise in loneliness.
This interview is part of our series on the Economics of Kindness. Find out how we're changing the way that business sees kindness in the workplace.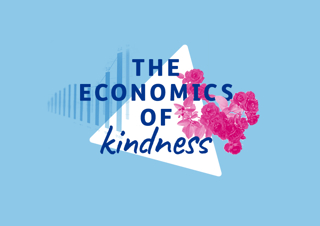 On this page, you can listen to our full interview with Catherine Allen or jump to the excerpts.
A few highlights:
Why kindness is essential for how people interact with each other at work

Why becoming B-Corp ratified the high standards Ella's Kitchen sets for treating people

Why putting yourself in others' shoes is the cornerstone of kindness

How being nice can mean taking the easy path whereas being kind is the right and often harder thing to do

How kindness means having the personal conversations, particularly through tough times

Why businesses are well placed to plug the dwindling opportunities in society for people to connect with one another and belong

How Ella's Kitchen's values are undeniably a key ingredient behind their success

Why managers should focus on knowing how to treat people as individuals

What does it mean to be good to each other? Is being kind the same as being nice?
Should businesses help prevent loneliness?
Do you feel like you're getting payback for the investment into kind practices?
One piece of advice... What could managers do to be kinder?
About the speakers
Hosted by:
Anya Davis, partner and expert in Energy and Resources at Baringa.
In conversation with:
Catherine Allen, Head of Keeping People Happy at Ella's Kitchen. Catherine is an experienced HR Director who's passionate about creating teams of happy, healthy people who are making a difference, achieving their potential and performing brilliantly.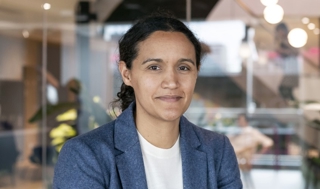 Anya Davis
Anya Davis supports corporates and investors with their transition to a low-carbon world. Anya has 15+ years' experience in the energy sector. She has helped established players transform, and new entrants invest and build businesses in this market. She has extensive experience across the investment lifecycle and value creation. She is also responsible for ensuring the Baringa culture evolves to continue to be a great place to work.
Learn more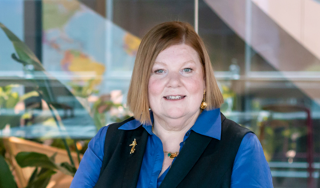 Sue Butler
Sue Butler is an expert in Retail and a specialist in the evolution of the bricks-and-mortar store, exploring its role in a modern digital world. She has over 20 years' experience helping retailers ranging from Sainsbury's to M&S, Macy's to Swarovski navigate big challenges, sharpen their operating models and delight customers.
Learn more