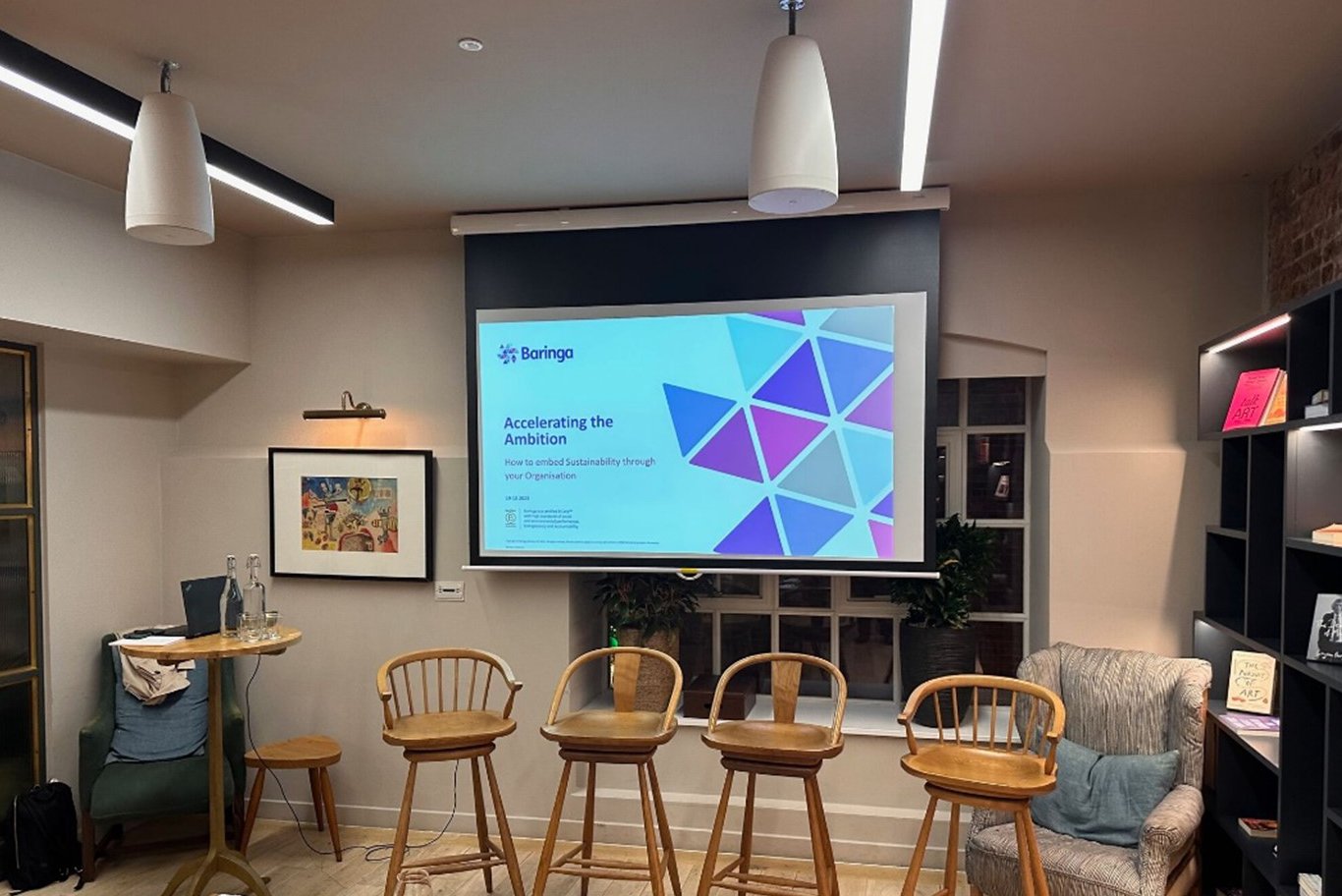 Baringa recently hosted the second in our series of industry roundtable events on 'Accelerating the Ambition: how to embed sustainability through your organisation'.
The event brought together sustainability leaders and businesses from across the consumer products, retail, telecommunications, media and real estate industries.
We opened with topical insights from Jon Roberts, Energy and Sustainability lead partner, TMT and John Calder, Sustainable Supply Chain lead partner.
They set out some of the key challenges businesses are facing in achieving their sustainability goals and commitments, and how, together, we can accelerate the global agenda.
To start, the problem statements of today were covered: why can't we accelerate the ambition; what needs to happen; and how do we move from intent to action?
"Worldwide emissions must fall by 45% by 2030 to have any chance at keeping global temperature rise under 1.5°c."
Intergovernmental Panel on Climate Change (IPCC)
Problem statement(s) of today
We see strong commitments from many organisations to play their part, some of which is driven by:
Shareholder pressure to align portfolio companies with their own net zero targets
Reporting and compliance requirements set by, for example, the EU's CSRD and UK TPT
Customers recognising the part they play, and setting expectations on their supply chains to target net zero by 2045-2050
However, despite high levels of intent from CEOs, a willingness to deploy record levels of capital and the case being made for increased profitability from ethical operations, we aren't seeing enough action materialise.
Why can't we accelerate?
There are several reasons why accelerating sustainability initiatives is challenging.
Firstly, there are not enough people with the required skills or depth of knowledge. Businesses are focused on upskilling their existing people from operational teams to executive level. However, this is challenging as even the largest organisations are still trying to understand the scale of the challenge.
There is also the challenge of metrics and data. Much of the data required to measure progress sits outside the organisation, for example in supply chains. Getting base level KPIs that are accurate, easy to measure, and incentivise the right behaviours will be important.
It is also worth noting that it can be challenging for organisations to set targets to stand behind if they don't have confidence in the baseline data and their ability to measure progress.
Finally, most organisations adopt five-to-10-year capital investment cycles, which means the big decisions on investing to meet the 2030 targets are now being made. Despite this, many organisations still don't always use sustainability as a lens for capital investment decision making.
"93% of businesses will fail to achieve their goals if they do not increase the pace of change by 2030."
Baringa research
What needs to happen now
There needs to be a pivot away from short termism, towards rewarding longer term decisions.
This means that organisations need to change the way they make decisions on investments and strategic priorities. They must also empower every team in the organisation to understand their role in the bigger picture, and what is needed from them in the long term.
Strong governance is essential to achieving this. Non-Executive Directors need to put pressure on boards to take the decisions and establish the culture required.
"27% of companies have no enterprise wide ESG KPIs in place – only 3% have a full set."
How we move from intent to action
Many organisations have commitments and strategies, but few have the right skills and tools to deliver their strategies.
Moving from intent to action requires a focus at the macro and micro level.
Previously, at the macro level, organisations would recruit sustainability teams to take responsibility for driving sustainability initiatives. Now, due to the scale of the challenge, everyone in the organisation needs to have responsibility for sustainability transformation.
There needs to be a move away from seeing sustainability as a box ticking, corporate reporting exercise. Instead, there's an imperative to put sustainability at the heart of core strategy and use it to help drive profitability.
At the micro level, prioritise winning hearts and minds. Across your organisation, bring together the 'why' and the 'how' by sharing successes and best practices. And make sure that the sustainability narrative threads throughout your organisation, covering customers and operations through to supply chain, product design and back office.
Equip all these teams with the tools they need to drive change. Align your data and KPIs to the change that is required and continue to use these to tell the story of why this is important.
The board executives that we speak to are realising that it is more challenging to do this than first thought.
For the products and services sector, customer centrality is key and is arguably a bigger driver than for other sectors.
"Every business function has a role to play, so ensure your organisations sustainability story is relevant for all of them."
Over to our panel
The event then turned to our panel of experts who shared their perspectives on the drivers for action, barriers, innovation and reasons for optimism. We were delighted to be joined by
Louise Smith, Environmental Policy Lead at the LEGO Group
Jennie Colville, Head of ESG and Sustainability at LandSec
Dorothee D'Herde, Head of Sustainability at Kingfisher plc
Dr Mark Bloomfield, Fellow at Judge Business School, University of Cambridge and founder of Turbulence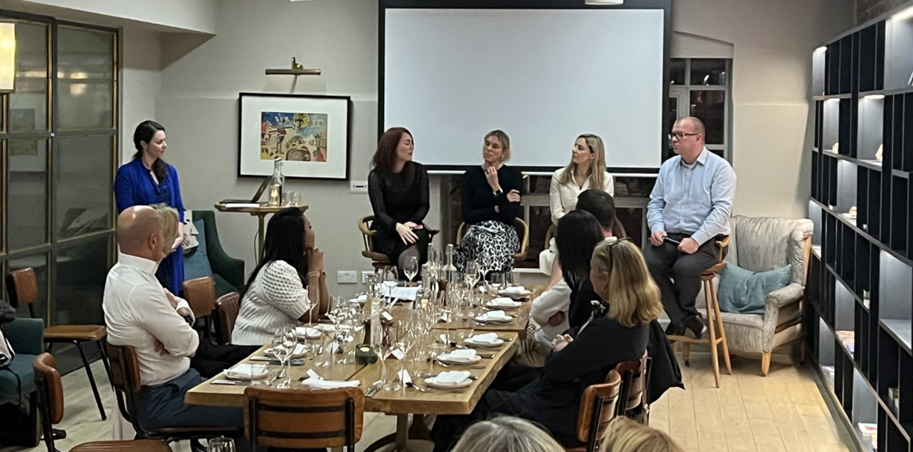 Here are the questions our panel were asked.
What are the drivers for sustainability action in your industry?
Customer centrality is key, and a more important driver than regulation. Sustainable transformation unlocks the ability to meet customer needs more efficiently, helps you deliver your own sustainability goals, and cuts costs.
"There is a moral imperative for the sector to decarbonise, but also a commercial imperative."
There are also market-based drivers. Energy efficiency is on people's mind from a cost and sustainability perspective, so there is huge demand for organisations to support customers and supply chain partners to be part of the solution.
"79% of customers say they want their [homes] to be sustainable."
There are also cultural and demographic changes driving sustainability. For example, people are changing their attitudes to materials deemed unsustainable, and putting pressure on organisations to reform.
What do you see as the main barriers to implementing sustainability in your business?
Businesses are experiencing a compliance mindset in their approach to sustainability. As an industry, sustainability professionals focus too much on reporting. Instead, there should be excitement generated about the opportunity to become sustainable, transform businesses, and drive profitability. To deliver this, we need purpose led strategies with financial and non-financial considerations.
"We need to move away from sustainability as compliance, but regulation still has a large role to play."
A consistent regulatory landscape is important to deliver sustainability because it empowers business leaders to make long term innovation and investment decisions. Innovation is critical to meet the scale of the challenge, and this can be enabled by a predictable long term regulatory environment.
What are the innovative solutions on the horizon that will deliver sustainability targets?
Sustainability need not be incredibly complex - simple solutions are out there. For example, one business invested in a cement replacement which is more sustainable, sets faster and is more cost effective than normal cement. Another business was able to reduce building energy use by 40%, simply by painting roofs white.
"Fundamentally, innovation means novel solutions to meaningful problems, not necessarily spending lots of money."
However, it is important to be honest about how difficult innovation can be. Many things could work but might be too risky. It is important to balance environmental sustainability with profitability.
One company had abandoned a sustainability initiative, were honest about why this didn't work and how supply chain partners could help to make it a reality in the future.
What keeps you awake at night?
People need to urgently understand that this agenda is here to stay. We need to give decision makers the evidence they need to take long term, transformative investment decisions.
It is hard to predict how the macro economy can impact sustainability. The cost-of-living pressures are resulting in reduced demand from customers and uncertainty on investments and financing.
"CEOs know we're flying into turbulence. Sustainability is increasingly seen as a risk to business operations. CEOs are saying their children are asking, what are you doing to address the climate crisis?"
However, it is important for business and society to realise that this cannot reduce the importance of delivering on sustainability.
Conversely, what gives you optimism about the future?
Businesses may find policy decisions frustrating, but there have been positive developments which have created opportunities for organisations.
Technological advances are also giving hope. Companies are increasingly using Artificial Intelligence (AI) to look at the potential for reducing energy use, cut carbon emissions and reimagine how to work with suppliers and customers to tap into recent innovation in supply chains. There are also increasing opportunities to achieve greater supply chain visibility and work with partners as the issue increases in salience.
"The sustainability industry can tell better stories than has previously been the case. It's vital that as organisations transform, they utilise the power of a strong and positive narrative to achieve greater buy-in for change."
The event then moved to the important business of dinner, all paired with good wine and conversation.
Speak with our experts to discuss how Baringa can support your organisation to achieve your sustainability goals and commitments.
Note: quotes in this article have been anonymised due to the event being held under Chatham House rules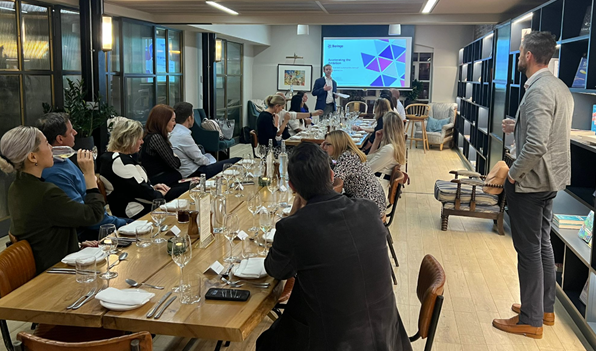 Our Experts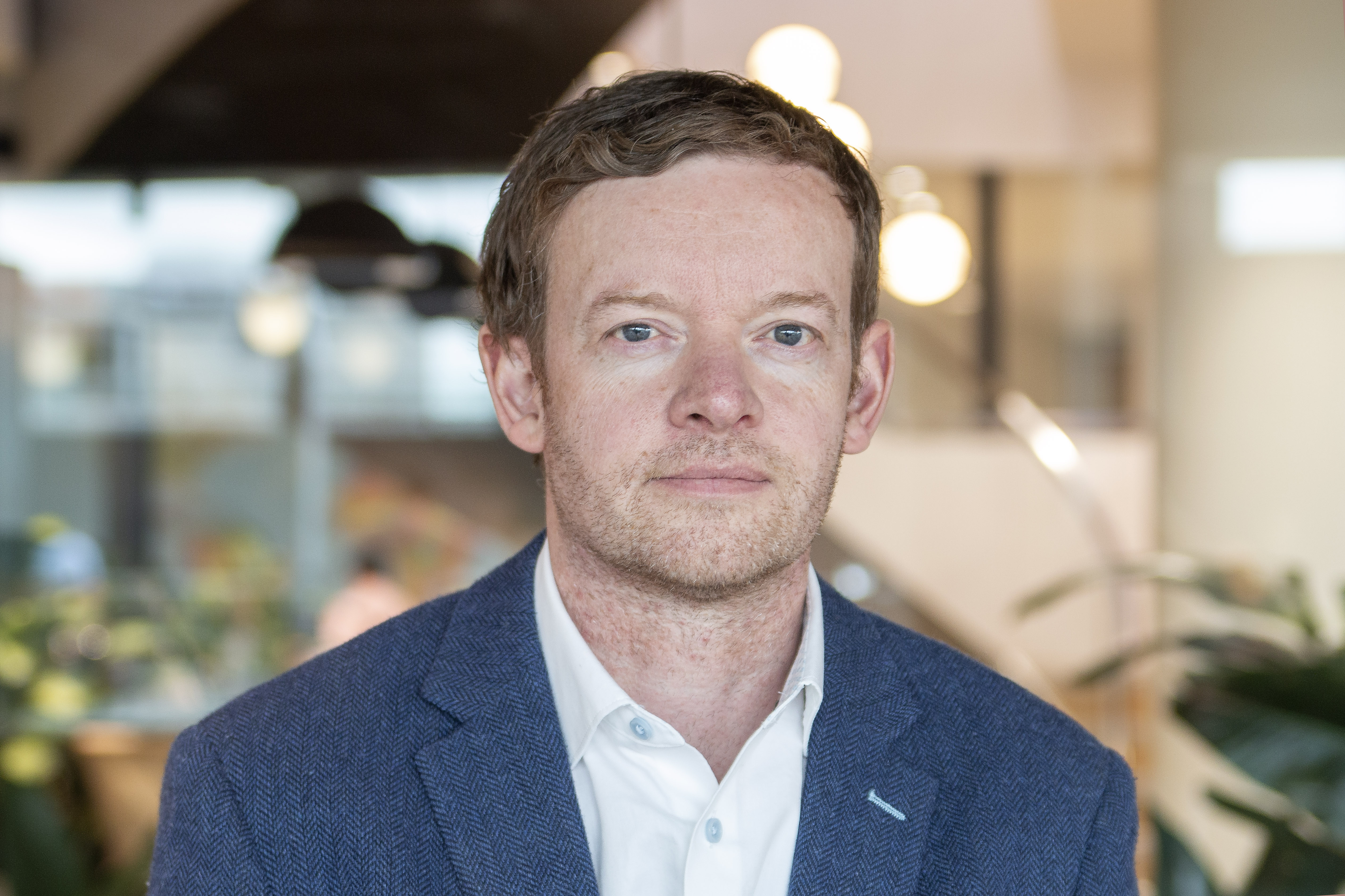 Jon Roberts
Partner, expert in Telecoms and Energy
Contact Jon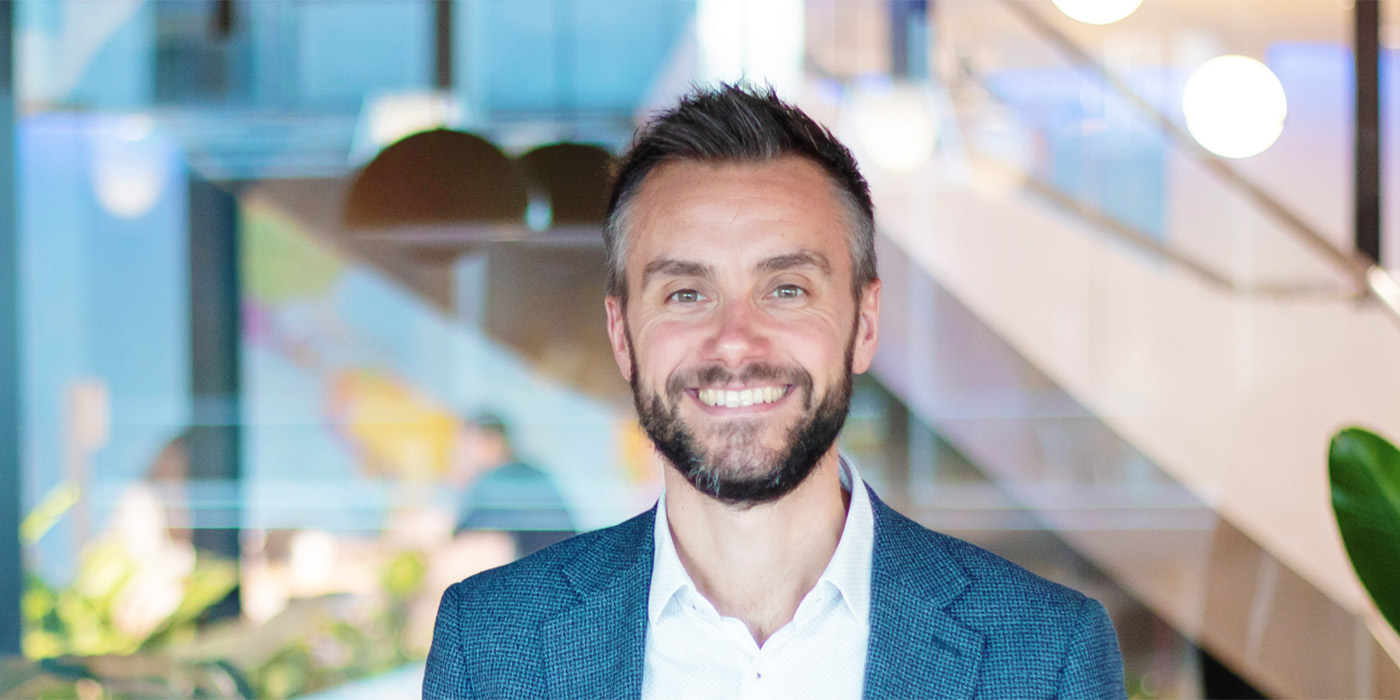 John Calder
Partner, expert in Supply Chain and Procurement
Contact John