Baringa's Tom Nichols is joined by Alex Chisholm, Global Omnichannel Director at Pret a Manger, to discuss Pret's digital journey, how they adapted their strategy, business models and customer engagements to respond to Covid-19, the idea behind Pret's coffee subscription service, and more.
Listen to our podcast below or on Apple Podcasts and Spotify.
About the host: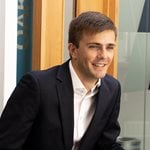 Tom Nichols, Manager, Customer and Digital, Baringa
Tom is a Manager within Baringa's Customer and Digital practice, and is a specialist in strategy and proposition development, customer engagement, and sales and marketing transformation.
About the guest: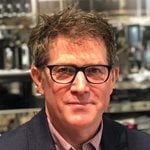 Alex Chisholm, Global Omnichannel Director, Pret a Manger
Alex leads the development and delivery of Pret's omnichannel commercial strategy, test-and-learn deployments, and business readiness planning throughout global markets, including B2B and B2C delivery, digital shops, partnerships, and new formats.
We have been talking with our clients about their digital transformation journeys, especially how the pandemic has re-formed and accelerated their digital strategy. To hear the first podcast in our series, where we speak with Portuguese retailer Worten, please click here.