Alex Metcalfe is joined by Caitlin Jones and Ben Morgan from Baringa's Customer and Digital practice, as they discuss how companies can architect great experiences for their customers. During the conversation, Alex, Caitlin and Ben share their sector knowledge and expertise in delivering digital experiences and customer journeys for businesses.
Listen to our podcast below or on Apple Podcasts, Google Podcasts and Spotify.
About the host: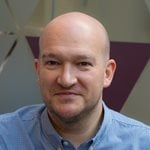 Alex Metcalfe, Senior Manager, Energy & Resources, Baringa
Alex is a Senior Manager within Baringa's Energy and Resources practice, and has worked with leading utility organisations within the European energy and water markets. Alex has experience of projects relating to strategy definition, technical delivery, solution architecture, data governance and quality improvement, systems selection and implementation, market entry, and end-to-end process improvement.

About the guests: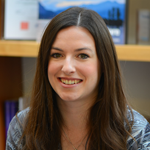 Caitlin Jones, Senior Manager, Customer & Digital, Baringa
Caitlin is a Senior Manager in Baringa's Customer and Digital practice, and is a specialist across both our service design and agile delivery approaches. Caitlin has worked with Retail, Financial Services, Telco, Utilities, Consumer Products, Media and Public sector clients, and is a certified Product Owner.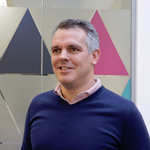 Ben Morgan, Partner, Customer & Digital, Baringa
Ben has over 20 years' experience of helping his clients have more effective conversations with their customers through digital transformation, and has worked with some major financial services clients, including Barclays and Sberbank.
We have been talking with our clients about their digital transformation journeys, especially how the pandemic has re-formed and accelerated their digital strategy. To hear the first podcast in our series, where we speak with Portuguese retailer Worten, please click here, and to hear our recent conversation with Pret a Manger, click here.