The most wonderful time of the year is upon us, so we just wanted to take this month to reflect on EA Things throughout 2022.
We launched our blog back in April, with a vision of creating a monthly feature for fellow Admin Professionals, Executives that have this support and anyone who wanted a better insight into the role of an EA and how integral it is to the function of a business in today's world.
For the last eight months, we have brought you seven blogs to give you a candid insight into some of Baringa EA's passions, hot trending topics and international celebrations. From 'Understanding your inner self' to 'I'm Coming Out!' or 'A day in the life of' and most recently 'Black History Month – What it means to me' we've covered a range of subjects. We hope you have got as much out of these as we have put in!
We've thoroughly enjoyed launching and running with this blog throughout the year and have so much to look forward to next year. We'll be continuing with our monthly feature, whether that be in the format of a blog, vlog or newsletter. We can't wait to cover more great topics including navigating your career as a parent, conquering new jobs and of course continuing to highlight and celebrate key global events. We'd love your steer on topics you want to hear about, what's on your mind? Our aim is to grow our Client EA network even more through this blog and our great networking events which we are continuing into the new year... stay tuned!
We'd also like to take this opportunity to say a HUGE thank you to Ela Jones, our marketing support for this blog, all our contributors so far and of course you, the reader, for your continued engagement and support. We really do appreciate it!
Finally, we wish you all a fabulous Christmas break with loved ones and a happy, healthy and prosperous New Year!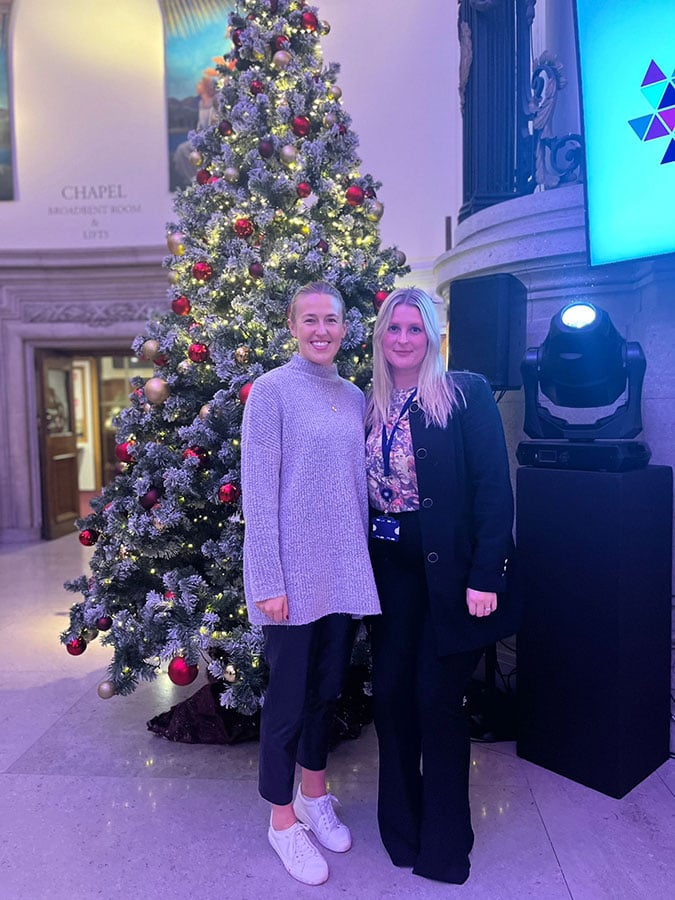 Charlotte & Emily
About the authors:
Charlotte and Emily have both been with Baringa for over a year and are the core team behind the scenes of 'EA Things'. They have a passion for wellbeing, marketing, and raising the profile for EAs.