If like me, you are a black person in the corporate world who wants to be a supporter of D&I activities, but has always been a little bit sceptical then rest assured, this isn't a sell or promotional piece about why we have it all figured it out. Instead, this is my personal story about what being a black woman in consulting is like, what I've learned along the way and a few things that I hope you can take away from my story.
Taking it back to the beginning
My name is Nazik Elfaki. When people ask me "where are you from?", it's a slightly long and complicated answer. I am Sudanese, born to parents who moved from Khartoum, to Gothenburg, Sweden, which is where I was born and my first language was Swedish, followed by Arabic and then English. The place I associate most with the word 'home', is East London, which is where I have grown up and lived since the age of four years old.
Being a black woman in consulting
I began my career in consulting at a Big 4 on a graduate scheme, I then moved to a mid-sized consulting firm and recently joined Baringa this summer as a manager in our People, Talent and Change team. I always knew I wanted a job that had lots of variety, involved working closely with people and hopefully included some travel.
What does it mean to be a black woman in the corporate world? For me, it has often meant that I am the only one in the room who looks like me, I have had to seek out black role models, it sometimes means living in a double consciousness; where I have to run a parallel thought process to my own, to make sure I won't attract any labels like 'aggressive or difficult', which when you're black can be words that stick to you like glue.
A friend of mine said to me "I don't want to be known for anything, other than my good work". He is referring to wanting the fact that we are black to go unnoticed, to just be a mere characteristic that is not assigned to us as a defining attribute.
But the truth is that we cannot go unnoticed whilst still having presence, we cannot be invisible whilst also thriving in an environment that requires visibility, we cannot live in a double consciousness and bring our whole selves to work.
So how do we reconcile this, I would be lying if I said I had it figured out or I have reached a conclusion on this topic.
The principles I have learnt along the way
No one is entitled to your story – in the past I have felt pressured to participate in D&I activities e.g. listening circles at the time of George Floyd's murder. To me, these felt totally inauthentic, performative and bordering on voyeuristic. It felt uncomfortable at first to say 'no', but then hugely empowering. If you don't want to be the face of blackness in the workplace, that is your right. Take part in causes that you are passionate about and believe in. I'm writing this blog because I have been given the space to share my genuine views and I hope that it can help others.
You deserve to take up space – you deserve to be in the rooms that you're in and you have earned your right to take up this space. Remember that, next time you think about not wanting to disagree with someone or speak up about something that makes you feel uncomfortable, try to tap into your authentic thoughts and don't talk yourself out of taking up the space that you have the right to occupy.
Pass the baton – I believe in the power of well-structured and purpose driven networks around D&I. However, what I am most passionate about and a believer in, is the informal networks that don't make it onto the company intranet or LinkedIn campaigns. These are the ones that I have found most value in throughout my career. To me, this looks like being a mentor, a confidante and a friend to all of your black colleagues, share the tips, relationships and the advice that only you can give them.
Thank you for reading
The one thing I want you to take away from this is to believe in your right to take up the space that you are in. One quote I would like to leave you with to remind you of the importance of living your life in a way that feels authentic to you, including in the workplace is this:
"Caring for myself is not self-indulgence, it is self-preservation, and that is an act of political warfare."
Audre Lorde
About the author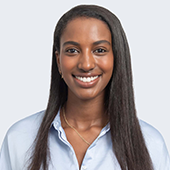 Naz is an expert in People, Talent and Change. She recently joined Baringa four months ago and has a background in people-focused consulting. She is passionate about driving digital transformation in the private sector and has spent her career gaining varied experience across industries including Policing, Central Government, Consumer Goods, Pharmaceuticals and more. She loves travelling in her time off!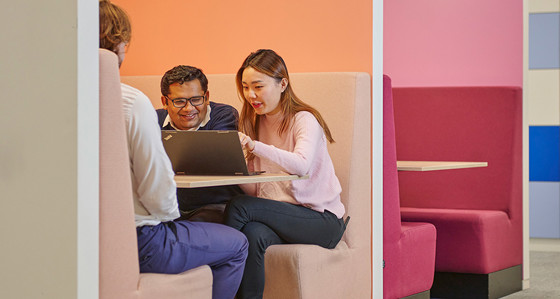 Diversity, Equity and Inclusion
We work hard to inspire a culture where we can thrive on all forms of diversity and give the most value to our clients, our people, and our communities.
Read more