In this episode of our Web 3 Trailblazers podcast, Anna Orriss-Baxter, expert in Corporate & Commercial Banking at Baringa, is joined by Tom Patience, Global Payments Lead at Baringa, and Web 3 innovators Daniel Brachfeld and Dan Bessmert, as they discuss the latest challenges in the B2B payments market and how Web 3 innovations can respond to these. We address what Web 3 means for the traditional market participants and how they can adapt to remain relevant, both in the US and the UK. With so much still to learn in this new world of digital currencies within the Web 3 ecosystem, we share some real examples of where these technologies are impacting the finance industry.
Listen to our podcast
Apple Podcasts

Spotify

and Amazon music

View a transcript of this podcast here.

About our host: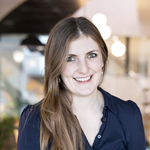 Anna Orriss-Baxter, Expert in Corporate & Commerical Banking, Baringa
Anna's expertise is in complex global delivery and she has held leadership roles on key strategic transformation programmes at global banks. She is passionate about solving client challenges across the whole delivery lifecycle from defining strategy and business case, customer journey and process design, through to implementation and client migration activity. Anna is always excited to follow new innovations in the financial services market and has a keen interest in Web 3 and what it means for her clients.
About our guests: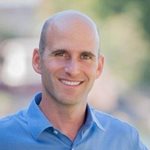 Daniel Brachfeld, BetterTerms
Daniel has spent the majority of his career focused on B2B payments and financing, from consulting at McKinsey to leading product and risk at American Express (Amex). He launched two trade finance products at Amex, one in the BNPL space, and another in Supply Chain Finance. He is passionate about helping small and medium size businesses take control of their working capital, and is now working on launching BetterTerms, a tool for SMBs to improve their B2B payment terms, cost of payment acceptance and cost of borrowing. He is building this with a combination of Web 2 and Web 3 architecture.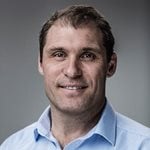 Daniel Bessmert, CEO, Great Week
Dan spent the early part of his career leading distribution and innovation departments at companies like Citibank, Visa and PayPal. About six years ago, he switched gears, becoming an entrepreneur, focused on building Fintechs ventures. Today he is involved in a handful of start-ups and scale-ups, most of which have started shifting their tech stack to include Web 3 technologies. His newest venture, Great Week, offers traditional banking and payments services to SME's, while also adding the ability for them to accept crypto payments.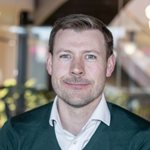 Tom Patience, Global Payments Lead, Baringa
Tom specialises in Payments covering Financial Services and with a focus on strategy, operating model and delivery execution. Tom is passionate about helping financial institutions transform their payments capabilities, leveraging emerging technologies to realise their strategic ambitions. Working alongside his clients, Tom helps define and implement large scale, complex change.