"We're facing many challenges in the energy sector, but there's also the opportunity to make a huge difference. Managing this transition carefully and taking action sooner rather than later is critical to the future of our industry, as well as the future of the planet."
At a glance:
Joined Baringa in
2011
Works across
Energy and Resources
Best advice
From a university professor: find something you're passionate about and you will enjoy your work life.
In detail:
Peter has always worked in energy, and he believes his area of expertise is now more important than ever. Before Baringa, he had a government and regulatory background, working for both the Australian and then the UK energy regulator. As a regulator, he worked with many consultants — a role he realised appealed to him. Partnering with multiple clients to overcome diverse challenges was an exciting prospect, so he joined us at Baringa.
After building up his reputation in London for several years, Peter moved home to start Baringa's Australian practice. Getting the executive team's support and investment to do so was a critical step, and since then he's devoted all his energy to building a strong team. Baringa is now recognised as one of the leading voices in the Australian market, with offices in Sydney and Melbourne.
Day to day, Peter plays an industry-wide role as market advisor for transactions and investments, lending his expertise to renewable and storage developers, investors, lenders, and retailers. Baringa's quarterly Australian market report, the 'Australian Reference Case', which he develops and distributes with the help of his quantitative modelling team, is read and used by subscribers locally and beyond. These reports have supported billions of dollars of new investment in the Australian clean energy market, playing a key role in the transition to net zero emissions.
Outside of work, Peter's first love is golf. He plays as much as he can (despite the occasional la niña flooding in Sydney), balancing with family life. Big into sport, Peter is an avid Arsenal fan and often gets up to watch the Gunners at silly times. Peter has also introduced the long-held Baringa tradition of karaoke work events into the Australian team. His go-to song is Wonderwall for the guaranteed sing-along, which reminds him of when he was a punk rocker playing in bands back at university.
Insights from Peter Sherry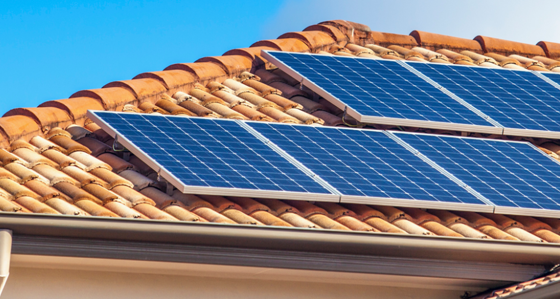 Cost benefit assessment of Australia's future Distribution System Operator (DSO) frameworks
Read our cost benefit assessment on the different future Distribution System Operator frameworks explored through the Open Energy Networks (OpEN) project.
Read more