"I believe poor risk management always starts with people not events. When your risk systems and data are poor quality, it is a result of a collection of choices people made and that's why embedding a strong risk management culture across the entire organisation is so key."
At a glance:
Joined Baringa in
2009
Works across
Financial services, with a focus on credit and counterparty risk
In another life
In another life I'd be a professional SCUBA diver. I am actually professionally qualified, but that job isn't compatible with family life!
In detail:
David couples a depth of experience in financial markets with his background in technology to advise and deliver cutting edge risk management advice and solutions. He completed a Bachelor of Science in Artificial Intelligence from 2001, and after a couple of decades is finally getting to use his academic passion in the professional world.
He has a strong interest in how technology can improve risk management by taking away operational overheads, allowing people in risk management to spend their time looking to the future and making good decisions, rather than fighting against poor data and systems.
Clients really value David's pragmatic and people-led approach. He loves working collaboratively with his clients to deliver the best outcome for them, working together in a genuinely enjoyable way. High quality business change is only possible when the people affected are taken along the journey, so he will take a very personally engaging approach to all his client delivery.
Outside of work, David loves to enjoy everything London has to offer with his wife and young twin girls. On the rare occasion when life with twindom allows, he loves nothing more than taking a short walk to Arsenal to watch a match.
Insights from David FitzGerald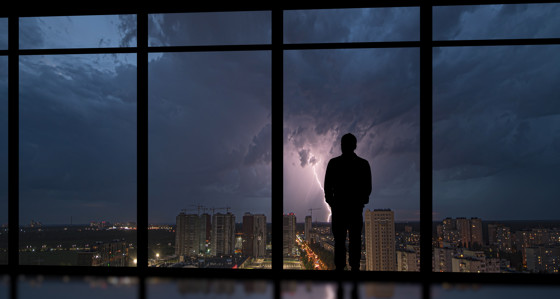 De-risking Risk
Seeing the unforeseen: how financial services firms can better prepare for emerging risks
We share the steps financial services firms need to take to start building a framework for identifying and addressing emerging risks.
Read more