Becoming a B Corp
Becoming a B Corp is the beginning, not the end, of our journey. It reflects our people and how we develop and look after everyone. It reflects the lasting impact we create with our clients and in the communities where we live and work around the world.
"We have always put clients' success and our teams' enjoyment at the heart of our strategy. In addition, we are proud to be recognised as one of the leading global advisors on climate change, net zero and sustainability, across all industries. Therefore, becoming a B Corp felt like a natural next step, where we commit to remain focused as much on people and the planet as we do profit."
Adrian Bettridge, Managing Partner
Why is B Corp status important to us?
The assessment looked at how we are using our business as a force for good and covered all areas of firm including: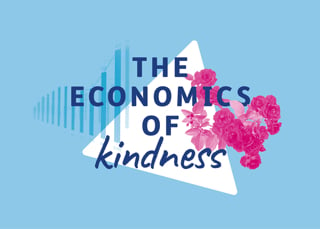 Does kindness in business pay?
We believe so. But what about you? Does kindness make good business sense? With the current economic uncertainty will kindness take a back-seat? Or is kindness an enduring tenet of success?
Find out more