In this episode of our Web 3 Trailblazers podcast, Anna Orriss-Baxter, expert in Corporate & Commerical Banking at Baringa, speaks to Scott Weddell, expert in SME Banking & Payments at Baringa, and Tony Lees, Chief Product Officer at Wirex. During the discussion, we dive into how to navigate the cryptocurrency ecosystem, which is increasingly a key focus for players across financial services. Join us to hear more about borderless payments and the benefits that Web 3 technologies are creating for customers.
Listen to our podcast
About our host: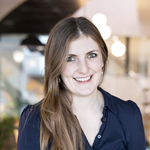 Anna Orriss-Baxter, Expert in Corporate & Commerical Banking, Baringa
Anna's expertise is in complex global delivery and she has held leadership roles on key strategic transformation programmes at global banks. She is passionate about solving client challenges across the whole delivery lifecycle from defining strategy and business case, customer journey and process design, through to implementation and client migration activity. Anna is always excited to follow new innovations in the financial services market and has a keen interest in Web 3 and what it means for her clients.
About our guests: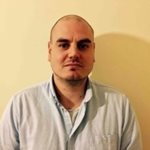 Tony Lees, Chief Product Office, Wirex
A senior executive, specialising in developing and implementing commercial growth and product strategies, building innovative platforms, scaling departments, overseeing business operations and entering into new markets in start up, scale up and established environments. With more than 15 years in the financial services industry, he is now focused on driving innovations and leading business strategy in the fintech, e-commerce and blockchain space.
Scott Weddell, Expert in SME Banking & Payments, Baringa
Working across Baringa's Banking Practice, he is focused on early stage proposition development through to the design and delivery of digital initiatives, including payments scheme certifications and customer onboarding journeys.
To help you unpick some of the challeges of Web 3, please get in touch with one of our experts