In this episode of our Web 3 Trailblazers podcast, Anna Orriss-Baxter, expert in Corporate & Commercial Banking at Baringa, speaks to Scott Weddell, expert in SME Banking & Payments at Baringa, and Antony Welfare, Senior Advisor CBDC Europe and Global Partnerships at Ripple. Join us to hear about one of the most exciting innovations coming from Web 3, Central Bank Digital Currencies (CBDCs) and how the industry is responding to these new digital assets.
Listen to our podcast
Apple Podcasts

Google Podcasts

Spotify

and Amazon music

View a transcript of this podcast here
About our host: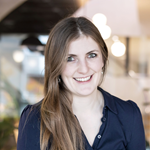 Anna Orriss-Baxter, Expert in Corporate & Commerical Banking, Baringa
Anna's expertise is in complex global delivery and she has held leadership roles on key strategic transformation programmes at global banks. She is passionate about solving client challenges across the whole delivery lifecycle from defining strategy and business case, customer journey and process design, through to implementation and client migration activity. Anna is always excited to follow new innovations in the financial services market and has a keen interest in Web 3 and what it means for her clients.
About our guests: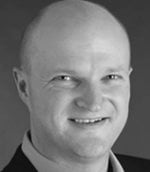 Antony Welfare, Senior Advisor CBDC Europe and Global Partnerships, Ripple
Antony is one of the leading experts in the commercial blockchain space, with significant practical experience working with global organisations in developing strategies and implementing enterprise and business blockchain solutions. In his role, Antony looks after CBDC and digital currency projects and partnerships. Since 2020, Antony has directly connected with over 30 central banks discussing CBDC implementations and helping educate banks on the future of CBDC built on distributed ledger technology (DLT).
Scott Weddell, Expert in SME Banking & Payments, Baringa
Working across Baringa's Banking Practice, he is focused on early stage proposition development through to the design and delivery of digital initiatives, including payments scheme certifications and customer onboarding journeys.