In this episode of our Web 3 Trailblazers podcast, Anna Orriss-Baxter, expert in Corporate & Commercial Banking at Baringa, speaks to Benedict Altier, expert in Data and Digital Strategy for the insurance sector and Ben Davis, Digital Assets Lead at Superscript. Join us to hear about how the insurance industry can play a role in restoring consumer confidence and trust in cryptocurrencies.
Listen to our podcast
About our host: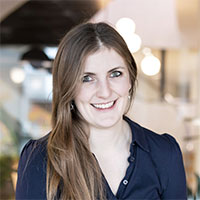 Anna Orriss-Baxter, Expert in Corporate & Commercial Banking, Baringa
Anna's expertise is in complex global delivery and she has held leadership roles on key strategic transformation programmes at global banks. She is passionate about solving client challenges across the whole delivery lifecycle from defining strategy and business case, customer journey and process design, through to implementation and client migration activity. Anna is always excited to follow new innovations in the financial services market and has a keen interest in Web 3 and what it means for her clients.
About our guests:
Ben Davis, Digital Asset Lead, Superscript
Ben has been involved in the digital asset insurance industry for five years. He has helped bring to market the first Lloyd's backed Tech PI and Cyber product for crypto assets and recently won Young Broker of the Year 2022 at the Insurance Insider Honours Awards. Ben is the team leader of digital assets at Superscript, working with one of the biggest digital asset teams worldwide that is solely focussed on ensuring crypto assets, Web 3, and metaverse technology.
Benedict Altier, Expert in Data and Digital Strategy, Baringa
Benedict is a blockchain specialist in Baringa's insurance practice with a background working with insurers and asset managers in developing digital and data strategy. He has also worked in building decentralised blockchain applications, including a specialised risk model for smart contracts.