Social distancing, new economic realities and reshaped priorities have changed how customers behave and how they expect to be served. Consequently, organisations have had to rapidly respond and reimagine how they engage with customers and interact with them in the short term, and in the emerging 'new normal'.
Lockdown has driven an unprecedented adoption of digital channels – whether it has been buying goods and services via ecommerce channels rather than in-store, seeing the doctor remotely via mobile apps or an increase in consumer interaction via online communities. It is likely that more customers will be happy, and indeed expect, to continue interacting digitally for a prolonged period of time.
For many retail and consumer-facing businesses, shifting to digital has become a matter of survival. Brands that are making the switch to a digital and customer-led models are seeing immediate wins: they are building stronger customer connections, advocacy and a more adaptable company. They are harnessing the opportunity to build long-term value.
Join Baringa's webinar, guest facilitated by TokyWoky CEO Quentin Lebeau, on 22 September, 13:00 – 14:00 BST. This webinar would be a great opportunity for customer, marketing and digital leaders within your business to hear from experts on driving digital customer engagement.
Guest speakers include:
Helen Baynes, former Director of Customer Experience, Cult Beauty
Rob Ward, Partner - Customer & Digital, Baringa Partners
Lucy Larkin, Partner - Consumer Products & Retail, Baringa Partners
Andrew Regan - Managing Partner and in-store digital experience expert, BlueSeed Retail
We are really looking forward to hearing their perspectives on how retailers are transforming to meet customer needs in the 'new normal', and what lessons brands in other sectors can learn. We will discuss topics including:
How are changing consumer behaviours and needs impacting the Retail industry?
How have businesses successfully pivoted and adapted to remain relevant to their customers?
How has customer engagement been impacted over recent months?
What new best practices are being uncovered as wse do business in the 'new normal'?
About the speakers: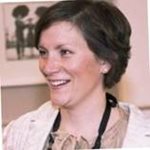 Helen Baynes – former Director of Customer Experience, Cult Beauty
Helen has extensive experience in pioneering the digitalisation of traditional retail service values to meet the rapidly needs of an increasingly digital consumer in the luxury fashion and beauty space. Specifically, Helen was most recently Director of Customer Experience at Cult Beauty and previously Head of Premium Customer Strategy at Net a Porter.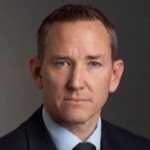 Robert Ward – Partner, Customer & Digital, Baringa Partners
Rob leads a talented team in Baringa specialising in customer-centric change, digital strategy and transformation, and has spent the last 20 years helping international client organisations shift to meet the latest challenges – through defining business strategies, designing operating models and managing large-scale change programmes.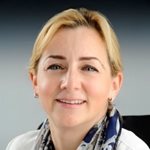 Lucy Larkin – Partner, Consumer Products & Retail, Baringa Partners
Lucy has over 20 years' expertise in end-to-end retail transformation, from product design & development, buying & merchandising, through to forecasting, replenishment and fulfilment. Her primary focus is helping her clients to adapt to the increasingly important and complex challenges of the digital world.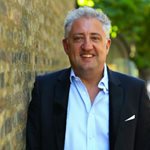 Andrew Regan - In store digital experience expert and Managing Partner, BlueSeed Retail
Andrew has spent 35 years in the retail industry from a part-time retail job at college, into store management and retail technology where Andrew delivered national technology changes such as Self Service Checkouts to the UK, South Asia, Australia and New Zealand. He now leads the team at BlueSeed Retail, focusing on delivering digital change through a retailers' people.