Transaction monitoring is an essential tool for detecting financial activities such as money-laundering and the financing of terrorism. In a perfect world, transaction monitoring systems would accurately detect suspicious behaviour with 100% accuracy whilst eliminating 'false positives' - worthless alerts that relate to normal and expected client behaviour. In reality however, transaction monitoring systems are poorly configured and sub-optimal, leading to huge volumes of worthless alerts (creating an operational burden), as well as some suspicious behaviour being missed.
To address these industry-wide issues, Baringa has developed its Typify™ solution to configure and optimise transaction monitoring systems, using our collective experience of supporting clients.
Typical transaction monitoring framework using a case management system

(Click image to enlarge)
Baringa Typify™ - A tailored approach
Baringa's Typify™ solution helps clients with their transaction monitoring obligations, by enabling more targeted alerts and reducing the volume of unhelpful or worthless alerts (false positives). It also improves the way information is provided to human investigators so they can make better decisions, more quickly. Together, these improvements help our clients to tackle financial crime risk more precisely, with smaller associated costs.
The solution gets its name from working to clearly identify typical behaviour at a customer level – only then can unusual and suspicious behaviour be consistently identified.
Typify™ consists of 2 main components:
Typify Investigator
Typify Triage.
These components can be deployed in isolation or in tandem, allowing clients to take a pick-and-mix approach according to their circumstances.
Transaction monitoring process with Baringa Typify™
(Click image to enlarge)
Typify Triage
Typify Triage targets improvements to the generation of the alerts themselves. Traditional transaction monitoring systems help to demonstrate compliance but are fairly blunt tools, resulting in many worthless alerts that highlight no suspicious activity.
In a traditional transaction monitoring system, customers are often grouped together in a process called segmentation, which results in diverse sets of customers being assessed against the same levels of expected activity. Sweeping generalisations about customers can then lead to some customers being constantly alerted, despite perfectly normal levels of activity. Conversely, it can also mean some customers slip through the net, with suspicious activity going unnoticed.
Typify Triage takes a different approach to avoid these problems. Customers are analysed on an individual basis, with static customer data and analysis of historical transaction activity used to build an understanding of their unique profile. This contextual information about a customer can then be used to automatically discount activity of no interest and prevent worthless alerts being reviewed by a human investigator. Activity of no interest that would be alerted by a traditional transaction monitoring system is suppressed, with only truly unusual activity being alerted.
This contextual information is created using something called feature engineering – this allows a client's data estate to be fully realised by creating new data elements that ultimately result in a better predictive model.
Typify Triage comes pre-built with a catalogue of feature engineering processes that can be used by our clients. By using features, our model is completely transparent, with no 'black-box' decision making that is the hallmark of many other risk decisioning engines. This makes the model easily understandable, extensible and fully auditable.
As well as saving costs, due to less alerts requiring review, Typify allows human investigators to focus their time on reviewing alerts that focus on truly unusual and potentially suspicious behaviour.
Typify Investigator
Typify Investigator brings together Baringa's extensive experience around transaction monitoring alert investigations to provide a solution that is truly tailored to understanding financial crime risk rapidly and confidently.
At Baringa we repeatedly encounter investigation processes that are not fit-for-purpose, with investigators spending the majority of their time gathering additional data and conducting manual analyses prior to being able to evaluate an alert. This results in longer, costlier investigations, with investigators often undertaking low value copy and paste activities.
With Typify Investigator, human investigators become empowered to make rapid, informed decisions based on the financial crime risk of the observed activity. This is achieved through:
Gathering additional data that helps to inform a decision – this may be from other client source systems or from 3rd party sources
Analysing and pre-processing data, enriching alerts by highlighting key risks over and above the original rationale for triggering an alert
Presenting this information in a structured and logical fashion, guiding the investigator through the most pertinent observations of the underlying activity. This includes the use of infographics such as charts and diagrams to convey information where this is appropriate
Simplifying the process of consolidating information and evidence for submission to a regulator.
Applications of Typify Investigator at our clients have resulted in improvements of up to 50% in investigation times–effectively halving the time taken to work an alert. In addition, investigators make better decisions when using Typify, evidenced by Quality Assurance rejection rates falling by up to 30%.
Benefits of Typify™
Significant uplift in the effectiveness and efficiency of your transaction monitoring system
Additional contextual information is used to prevent alerts with no unusual or suspicious behaviour being reviewed by human investigators
Allows investigators to rapidly identify risk and curate suspicious activity reports (SARs), with improvements of up to 50% in investigation time seen at previous clients, effectively doubling investigator capacity.
Simple, customisable and fully configurable
Typify™ can work alongside your existing monitoring solution, improving the quality of alerts reviewed using Typify Triage, as well as the process of investigation, through Typify Investigator. We know our clients have a variety of different circumstances and as such Typify™ can be purchased as a complete package or as independent components
Typify uses standardised interfaces for both the ingestion of data from other systems and the output of investigations and analytics engines, allowing rapid integration into existing processes
The investigations and analytics models are metadata driven, making them rapidly and easily configurable.
Built-in typologies and financial crime risk indicators
Typify™ encompasses the collective experience of our Baringa Financial Crime team. This knowledge has been leveraged to create a catalogue of money laundering and terrorist financing typologies and corresponding key risk indicators which support in the identification of suspicious behaviour
Baringa works with clients to ensure that these typologies are relevant to the unique underlying risks your business is facing – we recognise there is no one-size-fits-all solution for transaction monitoring.
To find out more about Typify™ or to arrange a product demo, please contact our Financial Crime team.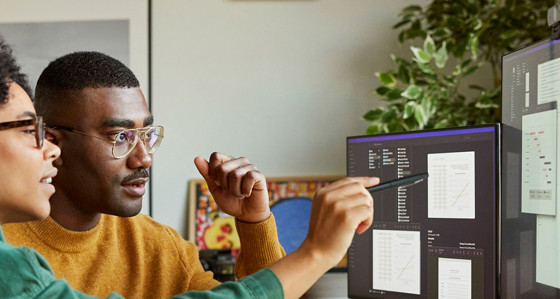 Blog
An introduction to Typify™
Typify™accurately pinpoints the atypical by combining an understanding of typical customer and peer group behaviour with insight from financial crime experts. This enables financial institutions to manage financial crime effectively and efficiently, reducing the need for large and expensive teams of investigators.
Watch Now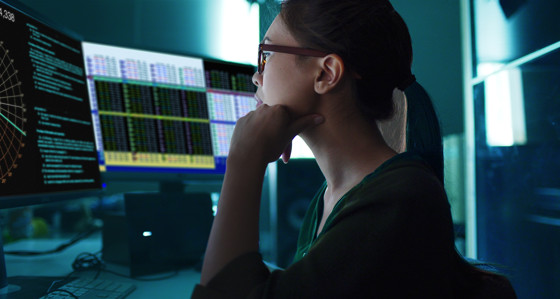 Blog
Typify™ - more accurately detecting Financial Crime
Typify, Baringa's investigation and analytics product, creates a fit for purpose solution that is easy to use and implement.
Watch Now