In this episode, we focus on cash management and payments with Tom Patience, a Director at Baringa Partners and Steve Everett, Managing Director, Payables & Receivables Client Products at Lloyds Banking Group.
The world has altered significantly over the past 18 months, with COVID changing the way consumers, larger corporates and financial institutions manage and move their money – however, disruption always results in opportunity. Baringa have been partnering with Lloyds to build a market leading cash management capability and in this episode, Tom speaks to Steve about "why now?" and the challenges of delivering such a powerful new proposition to the market.
Listen to our podcast below or on Apple Podcasts, Spotify and Google Podcasts.
About the host: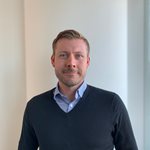 Thomas Patience, Director, Baringa
Tom is a Director in the Financial Services practice with a focus on payments across insurance, banking and capital markets
About the guest: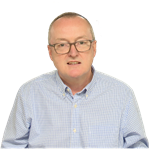 Steve Everett, Head of Payments, Global Transaction Banking, Lloyds Banking Group
Responsible for delivering payments and cash management solutions to the Commercial Banking clients of LBG, ranging from SME's to large multi-national corporates and financial institutions.

If you would like to find out more about how we can help with your payments journey, please contact us.