Delivering high-quality, patient-centred care is the fundamental role of healthcare professionals (HCPs). Increasing costs of healthcare[1], workforce shortages[2] and high demand for healthcare services[3] have been a catalyst for HCPs to change how healthcare services are provided.
As a key player in the healthcare ecosystem, biopharma has a critical role to play in supporting HCPs. With a wealth of data and strong capabilities to draw insights and translate these into tangible activity, biopharma is able to deliver quality, timely and tailored information on disease management strategies and treatment options to inform decision-making.
However, biopharma has traditionally operated with product-focused messaging intended for mass HCP engagement, with limited customer segmentation. As healthcare services evolve and focus on new ways of providing person-centred care, biopharma must tailor messages to suit HCP needs and preferences, delivering them through specific communication channels for maximum engagement.
To do this, biopharma should move away from traditional static working models to more flexible customer-centric approaches. This can be achieved through cultural transformation and operating model changes, supported by the right digital and technological tools.
The benefits of transforming HCP engagement
There are several benefits to reinventing the HCP engagement model:
Improving HCP customer experience/satisfaction by delivering messages in a way that fits their needs at that point in time
Driving a more personalised approach will improve the quality of information received, therefore creating a stronger evidence base to make decisions on patient care
Extending the potential outreach to more HCPs, enabling a richer understanding of the different HCP interactions patients will have outside their 'medical home'
Understanding key influential HCPs through better insights and driving further benefits through targeted engagement
A more enriched relationship with the HCP, creating enhanced motivation for biopharmaceutical teams
Generating insights from the HCP community to make better decisions internally and in turn feed these back to them in a true partnership model.
Investing in better HCP engagement has clear benefits for patients, providers and biopharma. The biopharma industry is making strides towards this, but more can be done to accelerate progress.
We have outlined four key themes that biopharmaceutical and biotech organisations should consider to realise the benefit of improving HCP engagement in an integrated way.
1. Omnichannel engagement
Invest in omnichannel capabilities and have a clear vision to provide a seamless HCP experience across all modes of product messaging.
HCPs are often time-poor, so value on-demand, personalised messaging that is accessible and devoid of 'marketing clutter'.
With more ways than ever to communicate with HCPs, integrated omnichannel engagement is crucial to ensuring a seamless experience across all modes. Combining this with traditional marketing tools can result in an integrated channel strategy that improves HCP experiences and drives increased engagement.
Synonymous with person-centred care, which focuses on the right treatment at the right time for the right patient, omnichannel HCP communications improve the delivery of the right message in the right way to the right person, through the most effective channel.
Benefits
More deliberate, personalised messaging reflects true customer centricity and is therefore more likely to resonate with HCPs, resulting in more positive interactions.
Fully understanding and embracing omnichannel communication will enable you to plan and utilise bespoke interactions with HCPs that are most likely to be well received.
Implemented correctly, this approach enables real-time measurement of your content's value to help inform future activity.
Listening to and understanding HCPs is critical for assessing the success of interactions and informing future engagement strategies. Creating rapid feedback loops allow you to adapt your strategy as required to optimise response.
Overall, as omnichannel communications are targeted and timely, you will be better able to equip HCPs with the information they need to ultimately improve patient outcomes.
2. Establishing a true customer-centric culture
Putting the patient first, understanding their journey and designing products and messages around their needs will drive better experiences and outcomes for both patients and HCPs.
Historically, biopharma has focused messaging on the medicinal aspects of a product. However, as healthcare moves towards holistic and joined-up care, you must be able to show benefits beyond disease treatment, such as the role of the product in the holistic context of a patient.
Understanding the lived patient journey will enable you to better advise and support HCPs in delivering holistic care. This includes understanding how a health condition can affect people on a personal, professional and social level, the impact on other conditions, and their future medical requirements.
Global biopharmaceutical organisations have mature patient insight capabilities, but these are inconsistently used. Embedding patient centricity into the everyday across the entire biopharma value chain is vital to realise the full benefit of these insights.
Benefits
Focusing on a patient's holistic needs provides better opportunities to navigate complexities such as comorbidities, side effects and overall quality of life.
Patient centricity encourages people to share expertise from across the organisation rather than working in silos.
Solutions are made with the customer in mind, ensuring they are inclusive and relevant.
Read how we supported a major global pharmaceutical company to bring their patient centricity ambitions to life.
3. Transform your operating model from product- to customer-centric
Drive incremental shifts towards HCP customer centricity in therapeutic areas to maximise the value of product messaging across your portfolio.
HCPs can struggle to provide effective tailored patient care due to tight resources[4] and an increasingly complex landscape[5]. This makes identifying the right treatment pathway for a patient more challenging.
By operating in a product-centric model, you risk sharing conflicting or inconsistent messaging to the same HCP audience across multiple products. This leads to missed opportunities to fully understand the patient, their treatment pathway and how patient support programmes can help increase access to, and uptake of, potentially life-changing therapies.
Reconfiguring operating models to be customer-centric is key to improving HCP interactions. This allows the development of capabilities and roles, such as HCP partnering, that move the dial from sales-focused to patient-focused engagement, with coordinated messaging that delivers the right information at the right time to support HCP decision-making.
Benefits
This can drive a 'back to basics' customer focus that ensures a focus on what HCPs need and proactively mitigates potential risks that could arise as a result, such as the dynamic between medical and sales teams.
Provides the opportunity to build on the culture shift to patient centricity and work with HCPs to demonstrate the value of products in the real-life context of patients, building credibility and real-world evidence to support payer negotiations.
As partnership roles become critical value-added positions, this creates opportunities to collaborate with other companies to understand wider disease challenges and provide real-time insights to HCPs. In return, their valuable HCP insights and information, collected in real-time, can support product development.
4. Augment HCP experiences with digital and data insights capabilities
Develop an approach to collate real-time data that inform strategies to improve and enhance patient outcomes.
Historically, targeting insights were generated using effort-intensive and analogue segmentation, resulting in lost opportunities to magnify the value of personalised messaging for biopharma, HCPs and ultimately, patients.
To be successful HCP partners and communicators, insights should be data driven and reporting integrated with digital tools. Alongside this, the right capability is required to translate this data into tangible outcomes so that better targeting decisions are made.
Approaches such as Next Best Action (NBA) are already helping to realise this ambition. Using machine learning, NBA analyses past interaction data to recommend the best course of engagement and drive better experiences with HCPs.
The quality of data captured must also be considered. As tools such as Artificial Intelligence (AI) become increasingly accessible and able to support healthcare delivery, the standard of data collected and stored will be key to using these effectively.
Benefits
A deeper understanding of HCPs and their needs will drive better experiences and ultimately, stronger relationships.
Better messaging flowing through HCPs to reach patients, maximising the potential of their treatment and improving patient outcomes.
Better collection of data to drive AI insights in a feedback loop.
How Baringa can support Biopharma HCP engagement
Getting the right message to each HCP customer type in the right way at the right time drives more efficient interactions, resulting in better patient outcomes and improved commercial performance.
At Baringa, we use our broad experience of the life sciences sector and customer engagement expertise to support biopharmaceutical and biotech companies in delivering effective, tailored HCP engagement. We can work hand-in-hand with you to:
design successful customer-centric marketing/engagement strategies, which blend traditional marketing and omnichannel strategies that work on a global scale
develop accurate and detailed patient journeys and drive internal and sustainable cultural transformation to enable new ways of working
design and implement a customer-centric operating model to maximise the value of HCP engagement
define digital and data strategies to personalise your omnichannel HCP interactions, using automated insights to improve agility and reduce data silos.
Get in touch with our Pharmaceutical and Life Sciences experts Kate Moss, Chris Maxted or Laveshni Reddy to find out more about how we can help take your HCP engagement to the next level.
Subscribe to our Pharmaceuticals and Life Sciences Reports to get industry news and trending topics direct to your inbox.
References
1. Fazal, F, Saleem, T, Rehman, M, Heider, T, Khalid, A, Tanveer U, Mustafa H, Tanveer, J, Noor, A. The rising cost of healthcare and its contribution to the worsening disease burden in developing countries. Ann Med Surg (Lond). 2022 Oct; 82: 104683. Published online 2022 Sep 15. doi: 10.1016/j.amsu.2022.104683
2. Rocks S, Boccarini G, Charlesworth A, Idriss O, McConkey R, Rachet-Jacquet L. Health and social care funding projections 2021. The Health Foundation; 2021 https://doi.org/10.37829/HF-2021-RC18
3. Maev-Ann Wren, Conor Keegan, Brendan Walsh, Adele Bergin, James Eighan, Aoife Brick, 'Projections of demand for healthcare in Ireland, 2015-2030: First report from the Hippocrates Model', [Report], ESRI, 26/10/2017, ESRI Research Series No. 67. https://doi.org/10.26504/rs67
4. Medical Defence Union, 2023. Healthcare professionals turn to coping mechanisms to deal with intense workplace pressures, MDU survey finds, https://www.themdu.com/press-centre/press-releases/healthcare-professionals-turn-to-coping-mechanisms-to-deal-with-intense-workplace-pressures-mdu-survey-finds. (Last accessed March 2023)
5 J.D Power, 2022 US Telehealth Satisfaction Survey, October 2022, https://www.jdpower.com/business/press-releases/2022-us-telehealth-satisfaction-study. (Last accessed March 2023)
Our Experts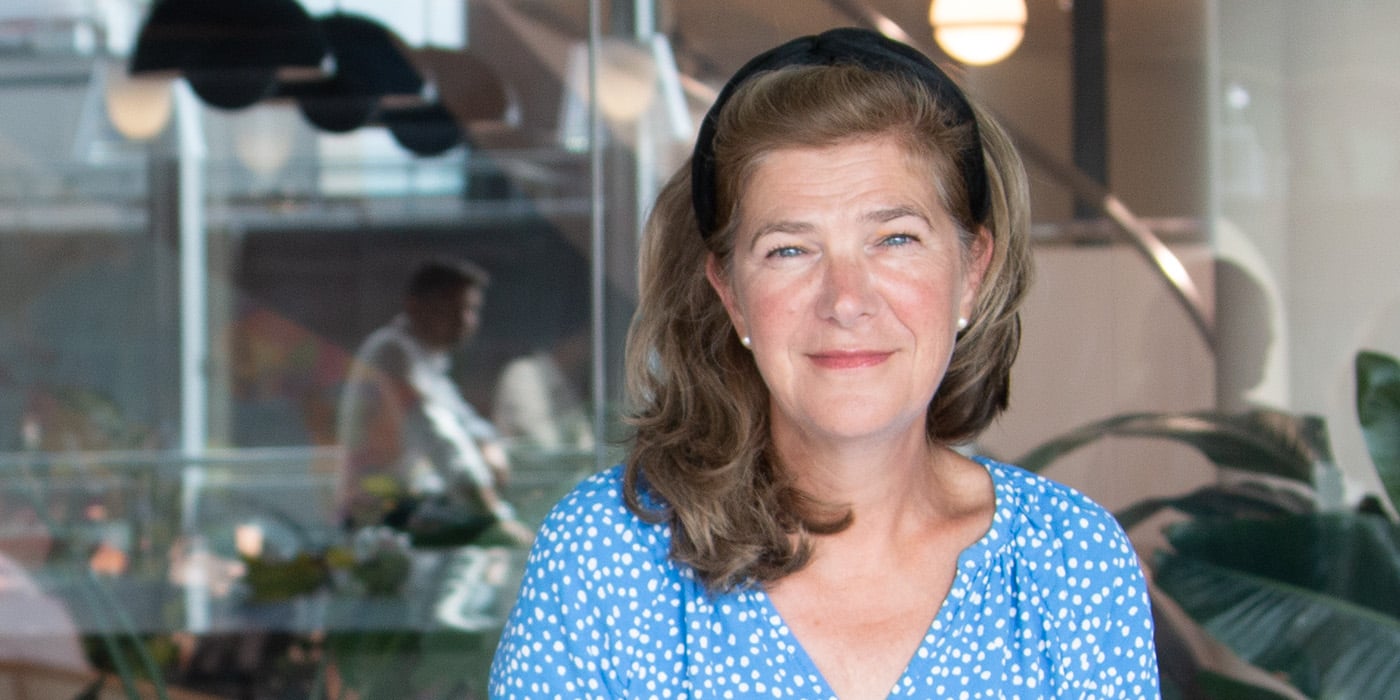 Kate Moss
Partner, expert in Pharmaceuticals and Life Sciences
Contact Kate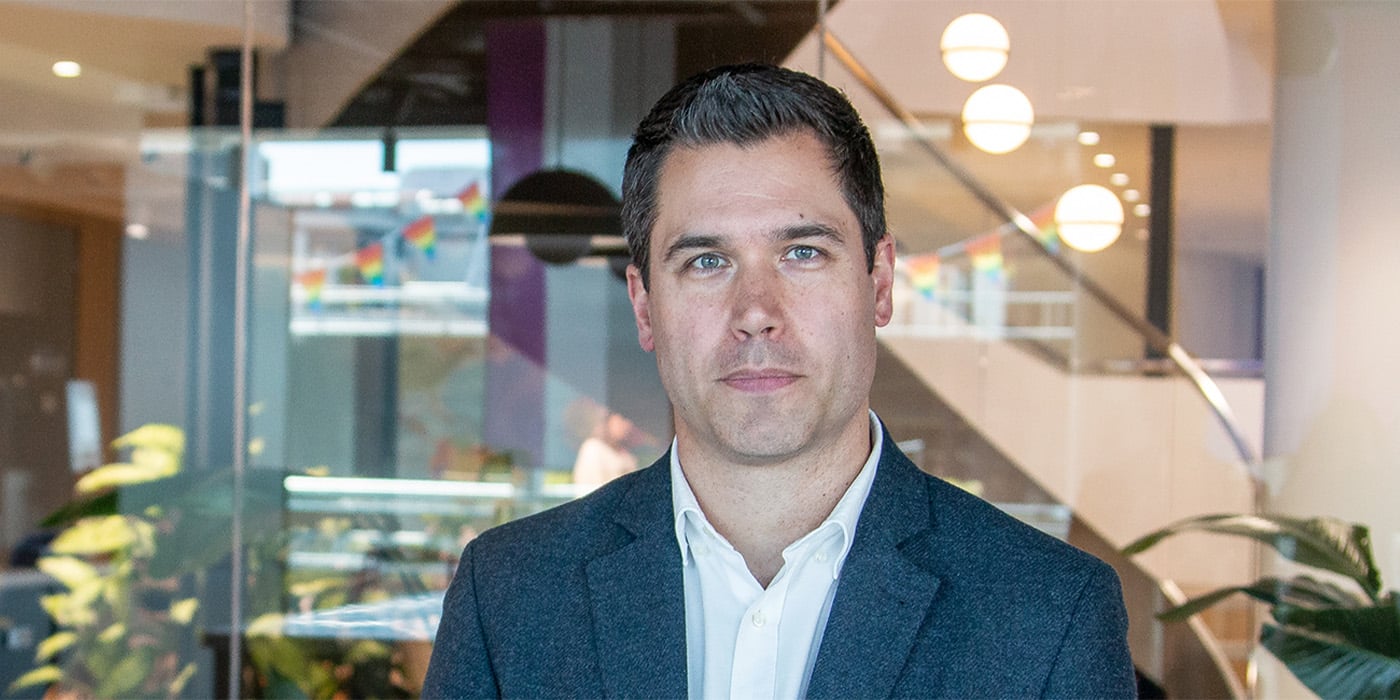 Chris Maxted
Partner, expert in Pharmaceuticals and Life Sciences
Contact Chris