There have been any number of studies recently that testify as to how the buying landscape has become increasingly complex and challenging. Decision making is fragmented, deal progression is non-linear, and the poor seller is only invited to the party once minds have been all but made up. At the same time customers' expectations are increasing, as are the complexity of their requirements, while greater competition chases the same opportunities on overcrowded channels. Navigating this dealscape requires sellers to be mind readers, time lords and polymaths all at once.
For Chief Revenue Officers, the market, competitive and cost environments mean they are having to do more, better, and with less. To succeed they need to drive every drop of value out of every interaction and customer relationship. Increasing pipeline, driving up conversion rates and particularly improving wallet share are the priorities. As a result, historic, siloed, product-focused go-to-market structures are increasingly being ditched in favour account managers tasked with cross-selling the full truck into their accounts.
And all too often any hard-won success in this environment is achieved in spite - not because - of the infrastructure companies have provided their sales teams. At the root of this is the sales process, from lead to order, along with the technology and data that supports it. Or, rather, doesn't support it very well.
Disparate data sets provide no single view of customer holdings, making cross-sell next to impossible. The legacy of poorly integrated acquisitions has left sellers needing to operate on multiple platforms. Sclerotic sales processes, entombed in monolithic platforms, no longer reflect the customer buying cycle, the company's strategy or even their own organisation.
The result? Selling time is reduced, opportunities are missed, deals are lost. Small wonder many sellers will find any way possible to work outside the process.
It is for these reasons that we're seeing a rise in the number of organisations embarking on Lead to Cash transformations with typical desired outcomes:
A harmonised, optimised, sales process aligned to how customers now buy and that underpins a unified go-to market model
One CRM sales platform with a single price book holding the full portfolio, integrated in to a coherent sales enablement ecosystem
A consistent data spine with cleansed data that enables effective, cross sales in CPQ (Salesforce's Configure, Price, Quote software) and accurate interface with upstream and downstream functions.
However, the history of CRM implementations is littered with expensive failure. Lack of cross functional alignment, lack of process change and poor business representation all contribute to 50% of projects being unsuccessful in meeting their stated aims. These are not our claims but those of Salesforce themselves.
What are the common pitfalls when embarking on a Lead to Cash transformation, powered by engagement platforms like Salesforce, and how can they be avoided?
Baringa has developed a wealth of expertise in this space, through our thought leadership in Sales Transformation and through multiple successful client engagements and developing the strategy, design and implementation of Salesforce for Lead to Cash.
There are a number of common risks and pitfalls which we observe with many of our clients. Here are some of the key challenges and our recommendations:
1. Believing CPQ is the answer – Many clients associate lead to cash transformation with a technology change of their Configure Price Quote solution. In fact, CPQ is only a part of the jigsaw and does not represent the silver bullet to solve all problems. As important as CPQ are organisational behaviours, processes and governance and data. In fact, we see data as a key enabler for the success of Lead to Cash and we recommend investing in, and prioritising, your data workstream. If the data is not accurate, you cannot drive a leading customer experience, you lose valuable seller time and you drive problems downstream to order management and fulfilment.
2. Product Catalogue Complexity – We find that many clients suffer from a product catalogue that has become overly complex and difficult to manage. Many have grown through acquisitions and mergers and have no single centralised product catalogue. Others have not had sufficient governance in place to keep their product catalogue well maintained and suffer from many duplicate and legacy products. This ultimately means that this adds significant complexity and risk to a Lead to Cash transformation programme moving to a centralised product catalogue. We recommend customers prioritise work on their product catalogue and master data workstreams early, to reduce risk of dependencies and project delays later down the line.
3. Seller adoption – Often a lot of customers are suffering with adoption of their Customer Relationship Management platform where a CPQ solution does not exist today. Without CPQ, and with pricing, quoting and sometimes downstream contracting being managed manually and offline, sellers see little value in the CRM and use it more as a system of record vs a system of execution. This leads to information being entered just in time to pass a particular approval stage gate and can cause significant issues around pipeline, revenue leakage and forecasting accuracy. It's important that at the outset there's clarity of vision and what it means for the seller: how will it help them do their jobs faster, better, easier?
4. Fragmented and Manual process – linked to the issue above, we see many organisations suffer from offline process and system hand-offs. The consequences of this are manifold, but frequently leads to seller inefficiency, poor data and an inability to better manage seller productivity and understand the true cost of sale. We recommend where possible fully embracing Salesforce CRM and driving as much end-to-end process automation through the platform as possible. Doing this enables a true 360-degree view of the customer and a single sales hub for your sellers to best meet their customer needs.
5. Over Customisation – While there's no 'one size fits all' solution, many customers fall into the trap of believing their business processes are more complex and unique to their market. This results in niche requirements to suit every edge case and an overly complex and customised solution that in turn results in higher platform TCO, lower speed to value and higher cost of change. What was a leading edge Salesforce platform quickly loses its lustre and becomes more of a barrier than an enabler to sales. With the advancement of Salesforce industries solutions and specific industry CPQ solutions such as CloudSense, customers now need to rethink their approach. Rather than taking the traditional requirements-gathering exercises - where processes are defined and then the system customised to suit - a more product led approach should be taken. This is where the out-of-the-box solution helps to drive the 'To Be' process and the system is configured with as little customisation as possible. Typically, this equates to 10 - 20% where critical, must-have requirements (with associated business benefits) dictate the need.
Want to know more?
Ric Dudley and Stuart Mullany are experts in sales transformation on Salesforce. Between them they have over 30 years' experience in delivering improved seller and customer experience at Enterprise customers across Telecoms, Technology and Energy & Utilities clients. Get in touch with Ric and Stuart.
Related Insights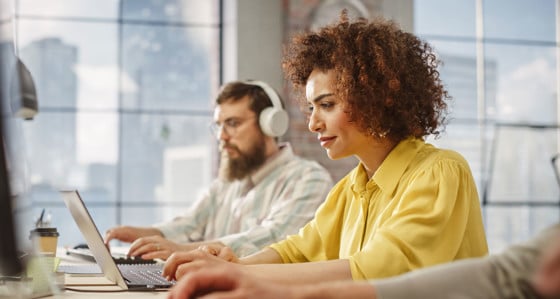 Power play: How Salesforce Einstein GPT gives you the edge in energy and utility customer support
We're about to witness a revolution in customer support. OpenAI's ChatGPT is already hugely popular in business - but Salesforce has taken things one step further.
Read more
Our Impact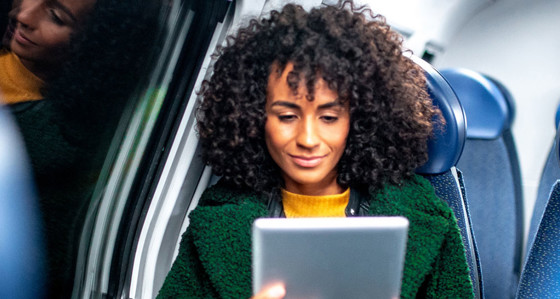 Commercial transformation of a global mass media company enabled by Salesforce
Unifying a 1,000-strong global commercial organisation with Salesforce CRM
Read more
Salesforce transformation at global wealth management company
How we defined and delivered a new digital operating model across UK and Asia powered by Salesforce.
Read more