"When it comes to customer service, it's amazing how many companies focus on their competitors. For me, real insight comes from looking wider, at different companies outside your sector, and through different lenses."
At a glance:
Joined Baringa in
2012
Works across
Energy, utilities and resources; financial services; government and public sector; products and services
Favourite word
Fandabbydozy (It's just got that uplift about it).
In detail:
Curious by nature, Vanessa starts each morning by thinking about the promise that lies ahead. Having joined Baringa in 2012, she's spent thousands of days turning promise into better customer experiences.
Vanessa leads the Customer and Digital team, which she built from scratch. This group of deep experts help Baringa's clients sharpen up every aspect of their customer experience: specialists to earn more loyal customers; digital transformation pros to manage change. She's particularly proud of this team because, for her, every step of their journey, every new expert, means better decisions, smarter investments and more value for those they work with.
Open, non-judgmental questions lead Vanessa and her clients to build success with the right motives. That's especially crucial in the energy sector, where most of her experience lies. She explores what service superstar businesses have in common with companies fighting their way to the top. Here, she finds fresh ideas, challenges and opportunities. Vanessa's worked with businesses in many different industries like British Gas, John Lewis Partnership, the London Stock Exchange, Hastings Direct and WaterPlus.
One of her greatest passions is helping companies treat vulnerable customers better. Digital technology is unlocking new solutions in this realm. Sometimes a customer drowning in debt wants to talk, but it's late at night and they're not ready to say the words out loud on a phone call. A company with good digital engagement tools can help them take steps in the right direction.
Vanessa's a keen sailor who enjoys the travel, not the race. In another life she'd be a wrangler on a sprawling ranch. If she could time travel, she'd feed her curiosity and go in search of dinosaurs. Just how big were they? What did they really look like? Then it would be off to a Roman villa or a smoky factory during the Industrial Revolution.
Insights from Vanessa Clark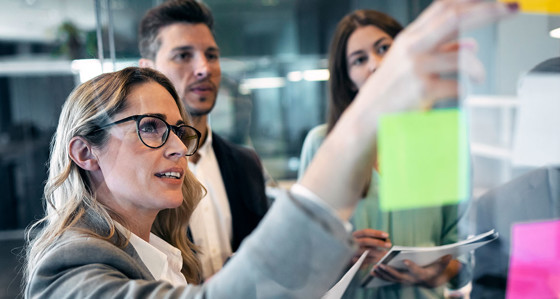 Bringing the industry together to support customers
We share an overview of the challenges, solutions and success factors highlighted by our clients and industry partners around financial vulnerability
Read more