"Energy and utilities companies are facing huge pressures to change - higher customer expectations, workforces that need to work smarter, a drive to survive the margin and cost pressures, and supporting the transition to net zero. We leverage our experience of the sector to help our clients navigate these challenges."
At a glance:
Joined Baringa in
2006
Works across
Energy and Utilities
Career in another life
Charity project management
In detail:
Richard has over 20 years of experience in the energy and utilities sector, and his in-depth knowledge of how people, processes, technology and operating models intertwine within the industry helps him guide his clients through complex change programmes. Since joining Baringa in 2006 he has worked with a wide range of innovative new entrants and large established organisations in both the energy retail and water sectors, across both B2C and B2B markets.
A lot of his projects involve helping clients to implement large-scale technology transformations to improve efficiency and meet higher customer expectations. Some of the projects he has worked on include designing the IT & business model for a B2B energy retailer to meet ambitious growth targets, and bringing together stakeholders across industry, local government, councils and engineering companies to help a water company deploy additional government funding to flood resilience defences.
Richard takes a people-led approach to his work. He loves working collaboratively with clients to identify and jointly solve their business challenges. Using his experience, he'll challenge clients and guide them through their change programmes, anticipating and flagging future risks so that they can mitigate them together, before they become issues. For Richard, change is only sustainable if the people affected are involved in the process, so he'll make sure to engage stakeholders, put the right governance structures in place, and build internal support for change programmes.
Outside work, Richard enjoys getting outdoors with his wife and two children, to the parks and playgrounds of suburban London, or for walks in the Surrey Hills near his home. He plays for his local amateur football team but fears his son will soon replace him as the family's best footballer! Richard loves venturing further afield too, and in winter tries to fit in a snowboarding trip to France when he can.
Insights from Richard Jones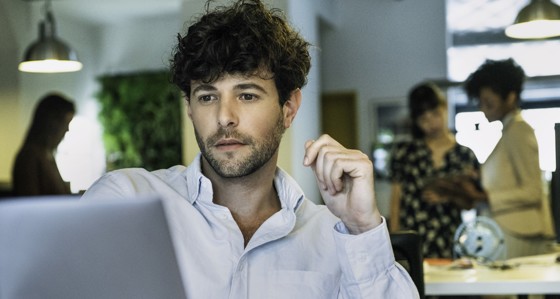 Commercial and debt outcomes throughout a systems migration
The key learnings from energy retailers that are relevant across energy and water when migrating their businesses to new SaaS platforms
Read more