"AI and new technologies create the potential for a really positive future of work…one where people fit work around their lives. And where there are fewer barriers, so more people have a chance to enter the workforce."
At a glance:
With Baringa since
2020
Works across
All industries
Job in another life
Marine biologist
In detail:
Katharine's lost track of the number of times she's watched Blade Runner. If you've worked with her, this love of sci-fi won't come as a surprise, given her obsession with the future of work. She loves considering the big questions. What will roles look like in 20 years' time? What should people be learning in school today? What skills will become automated? And, as an employer, how do you create a future workplace that's enjoyable to be part of?
Katharine leads Baringa's People and Change team, a group that helps clients prepare for these kinds of challenges. She sees herself as a 'doctor' for businesses, aligning their people capabilities and structures with their business strategy as they face the future. A future she thinks looks positive, where technology makes work more enjoyable and gives people more control over their careers. She shared more on this outlook in People and The Machine, a publication she collaborated on with the CIPD.
After early leadership roles in retail, including a stint as HR leader for a major UK retail group, Katharine started a family and took a six-year career break. In the decade since, she's worked across a range of industries, including telecoms, insurance and media. She's led organisational redesigns, functional reviews and, more recently, worked with a publisher to develop hybrid and return-to-work strategies after COVID. Known for her caring people focus, her aim for this project was on creating opportunities for all, especially in underrepresented groups. Her proudest career moment was helping a local authority and a healthcare organisation merge, freeing up acute care staff and giving them more flexibility and choice over working patterns - which put them in a stronger position to care for patients during the COVID pandemic.
She loves the beach and being outdoors, perhaps explaining her move to Australia for three years when her family was young. She's also green-fingered, with a garden full of fruit and vegetables, or more floury-fingered when baking in the kitchen. If she's not doing that, she'll be running and kayaking - possibly shadowed by two small children and two large dogs.
Insights from Katherine Henley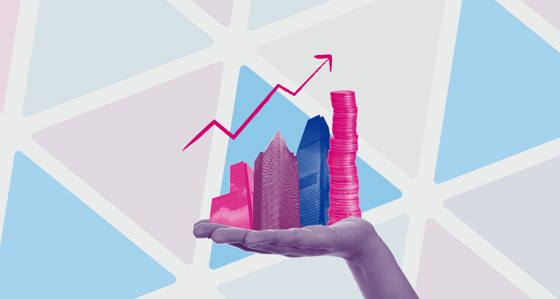 Redefining kindness in the workplace
Corporate kindness is all about the impact an organisation has on the world, engaging in responsible practices that benefit their customers, employees, and the communities they operate in.
Read more