"Helping clients with their toughest problems is the thing that gets me out of bed on a morning. I love operationalising strategy – turning what is on the page into reality."
At a glance:
Joined Baringa in
2017
Works across
Consumer Products and Retail
Favourite place
Anywhere with my family
In detail:
Becks began her career in Retail with John Lewis over 15 years ago, starting on their Retail Graduate scheme – holding roles in shops and head office. She joined Baringa in 2017 after completing her MBA at Warwick Business School.
As employee #7 in the Consumer Products and Retail team at Baringa, Becks has helped grow the team and has predominantly focused on transformation delivery in Consumer Products companies.
Becks has delivered projects across the world, from; legal entity restructuring; gross margin improvement; share services optimisation and large-scale technology deployments, to name a few.
Having helped establish Baringa's Gross Margin Expansion proposition, Becks has helped companies drive their sales and manage their costs. She thrives when solving complex problems and loves building relationships with clients based on trust.
Outside of work, Becks loves spending time with her family, indulging in good food and wine, and partaking in Pilates (not all at the same time).
Insights from Becks Grainger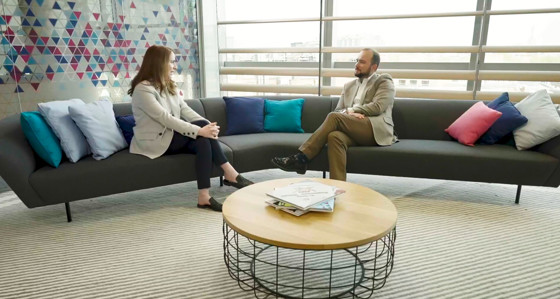 Enterprise Value Creation
How a broader definition of enterprise value can unlock energy and innovation in your organisation
Becks Grainger in conversation with Ilya Selivanov, SVP of Productivity and Transformation at Reckitt.
Read more