By Zaki Ahmed, Expert in Financial Services
I grew up in social housing and I think that influences my behaviours and approach to working life. Living in Grenfell Tower I often felt like I wasn't good enough and was embarrassed about my background. After primary school, I won a full scholarship to the City of London School, but I intentionally never invited friends over, because I always felt like they were better off. I didn't even tell people my proper address; I used "House" instead of "Tower" because it sounded a bit posher. In recent years I have learnt to consider my background as a strength that has shaped me as a person.
Embrace your background
The irony is that I kept my address of Grenfell Tower a secret, until the day it became front page news after the fire. One of the lessons from this is that your past shouldn't be a limiting factor; in fact, you should hold onto your individual background and qualities. I've learnt to open up about that and recognise there's real power in doing so.
It's not that I need sympathy, but recognising where I grew up helps me to reflect on my achievements. Going to my secondary school was a pivotal moment for me and that's when my interest in social mobility began; I felt like an imposter as I didn't feel like I belonged there. I realise now that I deserved to be there based on merit. And so, when I manage teams today that is something I emphasise: that there is no substitute for proactivity and hard work.
Every voice matters
Growing up in Grenfell Tower taught me that every voice matters, whether you are a lone wolf or part of a much bigger group. As a teenager I helped my dad write letters about the Tower's safety issues and now we see how valuable that voice is as that correspondence is vital evidence in the fire investigation, challenging the Royal Borough of Kensington and Chelsea. His witness statement was presented by human rights lawyer Michael Mansfield to conclude phase 2 of the public inquiry, as dramatised by the Channel 4 documentary "Grenfell" released on the 5 year anniversary of the tragedy.
Fortunately, because my dad had been raising concerns about safety for a decade, my parents who were still living in the flat after I moved out, didn't hesitate when the fire started and immediately left the building to make it out alive. But there are lots of sad stories of our neighbours and friends and it was a deeply personal experience for me. These moments shape you and give you cause to reflect on how you can improve your own perspectives on life.
The power of togetherness
One of the reasons I moved to Baringa is because it has a culture of everyone being supportive and engaged, both upwards and towards more junior members of a team. There's no concept that just because you're more junior, your voice doesn't matter. There's a pipeline of internships and work placements, and progression is something that Baringa cares about throughout the organisation, not just in early careers but also in terms of diversity across the spectrum. There's a proactive appetite to embed positive behaviours at all levels.
At Baringa, my day job is all about driving cultural change, implementing new systems, and managing teams and workload. There's a lot of problem solving and that is why I went into consulting in the first place. No day being the same is appealing and working as part of a collaborative and diverse team really motivates me. You're in it together, you're not on your own, and we welcome the variety of different perspectives from the team.
I wanted to make a personal impact on the overall social mobility agenda, so I introduced a new charity partner called The Brokerage. It's an important organisation for me; they helped me with an internship opportunity at an investment bank when I was a student and that really kickstarted my career. The Brokerage introduces students and provides support, training, and coaching, and we have already successfully placed their students in our work placement scheme.
Dear Zaki…
If I were to give my younger self some advice, I'd say do more of what you enjoy. After Grenfell, it sounds cheesy but now I know that every moment or decision you make matters. I've managed to get myself to where I am, despite initially lacking confidence and being embarrassed of my background. Importantly, I have learnt to tell myself "You are good enough" and I encourage everyone to remember this.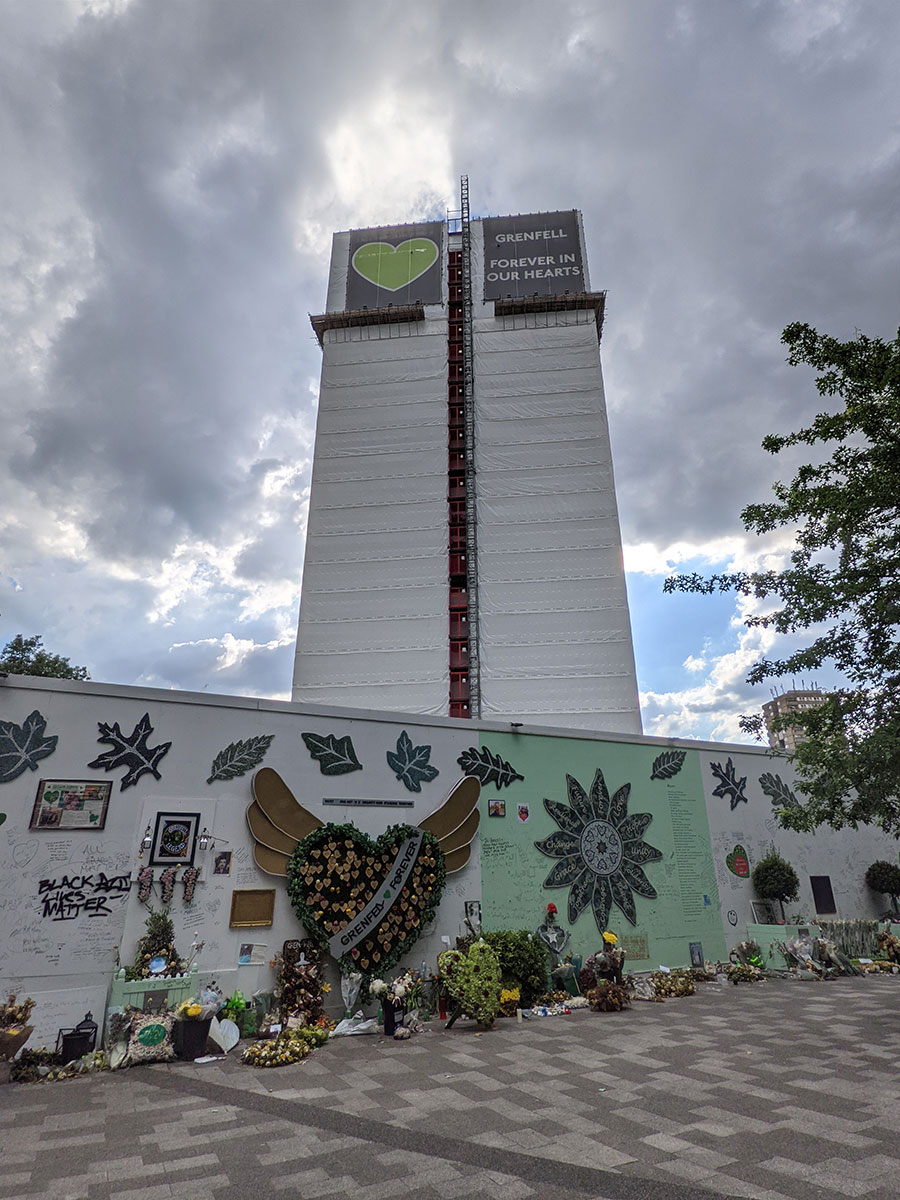 Credits: Zaki Ahmed