During this episode of our Climate & Sustainability Trailblazers podcast, we talk about the role of women in the climate change agenda. Our host, Emily Farrimond, is joined by Nithyasri (Nithya) Sharma, director of Global Strategy at Women's World Banking and Hortense Viard, expert in Climate and Sustainability Strategy at Baringa to discuss the concept of a just transition and women's financial inclusion within it. Join us to hear how integrating these concepts into your business can drive value and help create a more just and sustainable world.
Listen to our podcast
View a transcript of this podcast here (PDF 452 KB).
About our host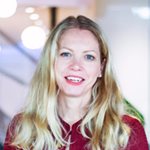 Emily Farrimond, ESG & Sustainability lead, Baringa
Responsible for building the ESG & Sustainability practice for Financial Services at Baringa, Emily is passionate about creating a more sustainable world.

As a trusted advisor to the C-suite, Emily helps shape and deliver critical change initiatives, including setting ESG and net zero strategies, creating credible transition plans, and the avoicance of greenwashing.
About our guests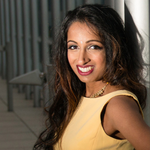 Nithyasri (Nithya) Sharma, Director of Global Strategy, Women's World Banking
Nithyasri Sharma is a seasoned strategy professional focused on inclusive finance, fintech strategy and digital innovation. She brings nearly a decade of experience in leading strategy for global organizations, with a proven track record of driving sustainable business growth and social impact in emerging markets across Sub Saharan Africa, South and South East Asia, and MENA.
Nithyasri currently heads up global strategy at Women's World Banking where she leads the development and implementation of the organization's 10-year strategy to reach 100 million women with financial solutions. She built the business plan to establish Women's World Banking's first regional presence in India, which became the blueprint for successful expansion into other regions, including South East Asia and Africa. Nithya also has extensive expertise in human-centered research and product design for inclusive finance institutions from banks to fintechs, across digital credit, savings, and mobile payments. In 2019, Nithyasri incubated the global Making Finance Work for Women FinTech Innovation Challenge to identify and elevate fintechs developing gender-inclusive solutions, which has now become a flagship event for the organization. Prior to Women's World Banking, Nithyasri was a consultant with IMS Consulting Group and BluePrint Research Group, leading strategy engagements in pricing, market access, and brand strategy for multinational pharmaceutical companies.
Nithyasri has a BA in Economics and English Literature from Dartmouth College, an MBA from the Yale School of Management, and an MA in International and Development Economics from Yale University.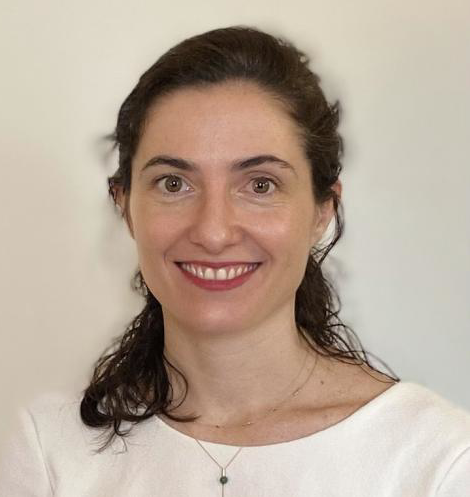 Hortense Viard, Expert in Climate and Sustainability Strategy, Baringa
Responsible for Climate and Sustainability Strategy at Baringa, Hortense is committed to societal and organizational change. She is based in New York where she assists Baringa's clients in their sustainability and climate risk journeys. Hortense has a background in financial risk management and enterprise risk management, advising financial institutions in risk transformation programs. Prior to joining Baringa she developed and led the ESG and climate risk offering for the North American digital risk and compliance practice of a leading strategy and consulting company.
Her recent experience includes helping a US global bank to enhance their climate risk program and respond to climate regulatory review: providing strategic advisory, building the climate risk target state, and providing industry best practice and regulatory trends. She also supports mid-tier banks in the development of their ESG strategy and implementation of ESG priorities (including GHG emissions calculation climate risk embedding etc.) She has also recently helped a large US asset manager implement climate change scenario analysis capabilities to inform their first TCFD report. Hortense holds a GARP Sustainability and Climate Risk Certification.
If you would like to find out more about how we can help navigate the complex world of climate and ESG, please contact Emily Farrimond.