Continuing our series of blogs focusing on data transformation in General Insurance, we look at the key delivery factors that contribute towards a successful data transformation programme.
When embarking on a journey to deliver a data transformation programme most of the usual terms of engagement apply; the solution identified should be fit for purpose and have a defined benefit case, appropriate governance structures should be setup, and risks and dependencies should be actively tracked and managed.
While most of the software delivery methodologies can be used in data deliveries, consideration should be given to organisational goals and challenges at hand when selecting one. Always remember that the best option could be an amalgamation of different delivery methodologies. In our experience, however, delivering a data transformation programme using an agile approach can ensure early benefits realisation. This is especially true for General Insurance, where many areas of the business rely on efficient and accurate data availability.
One of the key factors in the success of a data transformation programme is choosing and empowering the right people, including delivery partners, for the right job. The choice of the delivery partner should be predicated on more than just costs and some of the criteria under consideration should be:
Capability – do they have the right people with relevant skillsets and experience? Are the resources best in class and committed to delivering a quality solution?
Culture – are they a good cultural fit? Are they committed to the journey as much as you are? Are they invested in your organisation's success?
Don't be afraid to challenge the norms by choosing an onshore delivery team, if needed, to meet your requirement.
Appropriate governance structure, when put in place, can not only facilitate smooth delivery but also provide the relevant stakeholders with the right platform to participate in and influence the programme. Setup the forums that engage appropriate stakeholders based on the needs, criticality, and size of the programme. Some of the commonly set-up forums are daily scrums, design authority, programme board, and steering committees.
These forums also serve as active communication channels for different stakeholders and partners. Frequent and effective communication with your stakeholders, your partners, and your team is vital for successful programme delivery. Apart from the formal communication channels, use of informal channels such as chat groups could also be employed to keep stakeholders engaged.
As with many change programmes, having stakeholders spread across multiple teams, business areas, and delivery partners means that successful collaboration plays an important role. Optimal use of available technology to make communication and connecting simpler, providing opportunities to build relationships and trust, and establishing a culture of "we are all in this together" will go a long way in avoiding any silos which can be detrimental for the project.
Ultimately it is a true team effort that results in a successful delivery. Watch out for the next blog in our series focusing on cultural change.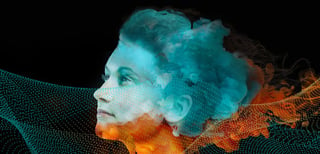 Developing Organisational Agility
We've been working with leaders in enterprise organisations to transform their companies and harness the power and ingenuity of all their people to deliver great outcomes for their customers. We're helping them embed the organisational structures, mind-sets and behaviours that enable the business to work at pace, while remaining in control. And we're helping them form the fundamental building blocks that allow them to adapt to future challenges.
Explore Organisational Agility