At a glance:
Joined Baringa in:
2020
Works across:
Oil an gas, metals and mining, water and agriculture.
Favourite place:
Cooks Beach, New Zealand
In detail:
Patrick is an experienced consultant and chartered chemical engineer with an MBA specialising in digital transformation, energy systems and low carbon technology, namely H2 and CCTUS.
He is an expert in the global energy markets as well as integrated energy value chains. Other areas of expertise include operating model design, digital strategy, development & operation of major infrastructure projects, and asset management.
Prior to joining Baringa he has held several roles across the oil and gas sector from upstream operations and commercial optimisation with majors, to facility design roles with EPC houses.
Originally from New Zealand, Patrick is an avid traveller and when not found in the halls of the office he is likely out on an adventure with his golden retriever, Kevin.
Insights from Patrick Swinburne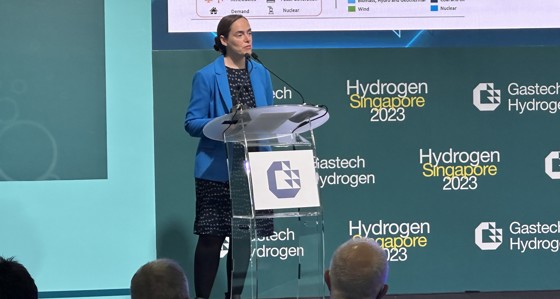 Five things we've learned from speaking at hydrogen conferences around the world
Baringa's hydrogen experts have been presenting our views on the developing hydrogen market at three conferences across the globe, and we're keen to share some of our insights with you.
Read more