"An organisations management of financial risk seems to continue in a state of compliancy unless compelled to change that state by market events or regulatory pressure impressed upon it (Mark's first law of Financial Risk Management)."
At a glance:
Joined Baringa in
2023
Works across
Treasury, finance, risk, and compliance
Favourite book
Rabbit and the Motorbike
In detail:
Growing up Mark wanted to be a Lego engineer, the joy of constructing something out of nothing, putting the pieces together to tell a story. As a teenager, he ran a company under the young enterprise scheme that sold tickets and transport to see bands. Inspired by the Young Ones he went to university paying his way by working in warehouses, butchers and driving forklift trucks.
Mark began his career qualifying as a chartered accountant, before spending the next decade working for two US investment banks between travelling the globe with his backpack. He then joined the treasury of a large UK Bank before entering the consulting world. Since he has worked with over 100 clients from global tier 1 banks, insurers, asset managers to payment startups. These clients have ranged across the UK, the rest of Europe, the US, Middle East, and Asia.
Mark enjoys problem solving and working with different clients to resolve challenges they face. He supports clients to optimise liquidity, build treasury and payments functions, create risk management structures, leverage technology, create synergies from mergers, support start-ups and helps clients looking to scale their businesses or drive out costs. He likes to develop innovative solutions and work with new technology by leveraging his experience and the knowledge those around me to anticipate client's needs.
Mark is married with two children and recently moved from Greenwich to the Surrey countryside. He is rekindling his love of Lego with his children, acting as a family taxi service, and enjoying lunches and meals with his wife, as they adjust to life outside the meridian.
Insights from Mark Crowhurst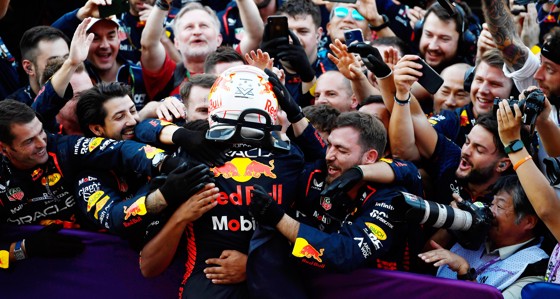 Add a little "Red Bull" to your risk management
What parallels can be drawn between financial services and Formula 1? We look at how firms can apply Formula 1 thinking to their risk management strategy.
Read more