"Putting people at the heart of any change programme is paramount. Embedding new technology or tools can help, but if clients aren't developing and upskilling their own people, then they're missing opportunities to build capacity in-house in crucial areas for future success."
At a glance:
With Baringa since
2021
Works across
Operational excellence, people change, transformation
Favourite book
No Rules Rules by Reed Hastings & Eri Meyer
In detail:
After completing a master's degree in computational linguistics, Maria joined a large consultancy, initially working with financial services clients. With a later move into their governmental consulting department she realised where she wanted to focus her career. In this role she took on a range of challenges, covering customer and employee experience, intelligent automation, and business transformation projects. Maria joined Baringa in 2021 to grow our team working with government departments.
Maria helps central government departments with their toughest problems. This could involve setting up vital data analytics programmes to inform real-time government decisions, designing operating models and capability plans for a department with 10,000 people, or using intelligent automation tools to improve efficiency and reduce costs. No matter the project, Maria will be balancing the needs and goals of an array of stakeholders that could include local councils, senior ministers, healthcare advisers, other government departments and third-party providers.
Maria is driven by her love for working with people. What makes them tick? What are their strengths? How can she give them opportunities to learn? During her projects she always makes time to train her client's people. She'll run mentoring and coaching sessions on everything from report writing to stakeholder management. For Maria, developing the people she works with is a fundamental part of creating impact that lasts long after the project finishes. Maria gets the best from her teams by seeking and listening to advice from everyone. She's a hands-on leader who mucks in and tackles challenges side by side with her clients, nurturing trust and building long term relationships.
Maria is based in Newcastle with her husband and two children. Despite being a busy working mum and travelling a lot for Baringa, she loves taking trips with her family, particularly to explore the US and its cities – New York and Chicago spring to mind as recent highlights. Yosemite and the West Coast are next on their list. Closer to home she enjoys touring National Trust properties and getting back to her native Ireland when she has the chance.
Insights from Maria Lawson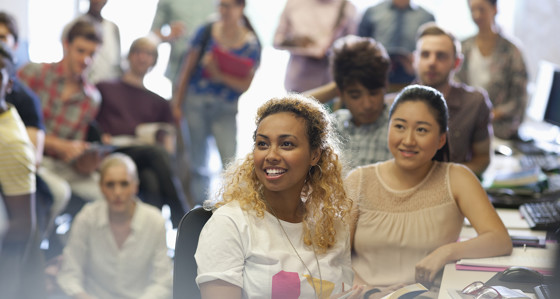 Baringa's Ubuntu offering
Our Ubuntu workshop is an interactive session that looks to shed light on the dynamics in a team and think about practical next steps to addressing these to create a more inclusive team.
Read more