"Using data analytics and other technology available to us today is crucial to building smarter, more proactive public policy and government strategy. Not only can it deliver better outcomes, it can save precious resources over what will be a challenging decade."
At a glance:
With Baringa since
2022
Works across
Public sector and government strategy
Favourite place in the world
Tokyo – engaging people with a fascinating history and culture
In detail:
Kavian has been immersed in government and public policy projects throughout his career. He began working at the ONS writing code to translate 2011 census responses into data sets for easy analysis. Next, he moved into central government at the then Department for Communities and Local Government in Strategy before moving to Cabinet Office as a Bill Manager and Product Owner working with Government Digital Services. There, Kavian helped develop apps to encourage voter registration before joining a large consultancy's public sector strategy team. Over the next decade he ran projects with central government departments, national law enforcement agencies, and postal services, helping to define and execute their transformation strategies and using data to make their operations more efficient and improve customer experiences.
Kavian joined Baringa in 2022 to grow our government strategy business. Working in public policy inspires and energises him and he's driven by the tangible impact he can have. His projects could involve using data to help government departments redefine how they engage with citizens and deliver services or writing market segmentation strategies to help public sector spend organisations deliver maximum benefit to their customers and UKPLC. In often highly complex situations, Kavian helps clients to articulate and identify what their challenges are and develop plans to solve them.
Kavian builds open and honest relationships with clients. He believes he can help the most when he develops relationships with clients as individuals. What motivates them? What challenges are they facing? In his projects he's looking to not only deliver value and better outcomes for society, but also to help those he works with directly. He's particularly proud of the impact he had during a project with a large UK police force's Public Protection Unit (PPU). With a team of officers he wrote a strategy that helped the PPU to better manage its demand meaning that victims of crime received an improved service and officers were able to more effectively triage their work – alleviating some of stressors leading to negative outcomes.
Being a parent to three young children and watching them grow keeps Kavian and his wife on their toes. When he can, he gets on his bike, either indoors for an intense session when the weather's bad, or outdoors for loops of Box Hill near his home in Surrey. Riding along an empty Champs-Élysées during a London to Paris trip raising money for the British Legion is his most memorable two-wheeled experience.
Insights from Kavian Brown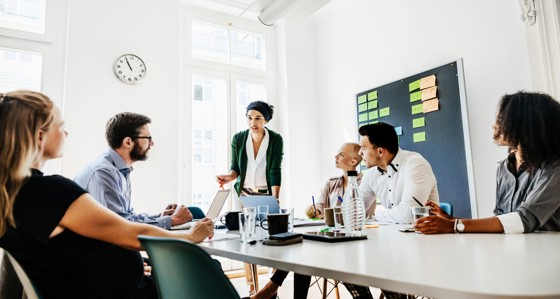 Mind the execution gap - from policy overload, to people-led purpose
Whilst the pandemic showed what is possible in the time of a crisis, outside of this, the gap between policy intent and operational delivery remains.
Read more