"Consolidation, digitisation and business model disruption is happening across many product and service oriented businesses and these changes are driving businesses to dial up their transformation ambition. These transformations offer huge opportunities for businesses, if delivered successfully, however there are also deep pitfalls to avoid. Consequently these programmes are being scrutinised more and more by Executive Committees, Boards and Shareholders."
At a glance:
Joined Baringa in
2015
Works across
Telecoms, Media, Technology, Consumer Products and Retail
Job in another life
Working with animals, perhaps the great apes, following in Jane Goodall's footsteps
In detail:
Guy has over 25 years of experience in helping companies to shape, deliver and assure their most complex business and technology transformation programmes. Guy works extensively with Transformation Directors and Executive teams and has deep experience to bring to bear to add real insight and value to organisations going through significant change. In 2015 Guy joined Baringa as a partner to lead our Telecoms, Media and Technology practice. Now he runs our Products and Services team, uncovering insights for clients across Telecoms, Media, Technology, Pharmaceuticals, Consumer Products and Retail.
Guy guides clients through their strategic transformation programmes. He could be looking at how to reduce costs, redesign operating models and processes to improve customer experience, deliver digital transformation programmes, or helping clients to deliver post merger integrations. Often, he'll step into the Transformation Director role himself, using his experience to steer the programme. He'll also act as a bridge and broker between clients and their 3rd parties (e.g. System Integrators) to ensure that they're performing effectively, to brief and to budget.
Guy operates at the highest level, working with C-level leaders, attending Programme Boards and sitting as an advisor on Audit Committees for the most critical projects at some of the largest UK and Global companies. Offering guidance and creating impact at this level is something Guy is proud to have achieved with Baringa. He's client-centric to the core - his clients know he's always available to help, even at short notice. An active mentor and coach Guy trains client transformation teams on programme and stakeholder management and has set up Transformation Director networks to develop the discipline industry wide.
Outside of work Guy is married to Shadi and has twin boys. A keen sports fan, on weekends he's often found on the touchlines supporting his sons in their sporting endeavours. He loves skiing and taking his family on trips around Europe, with Venice being a particular favourite.
Insights from Guy Dent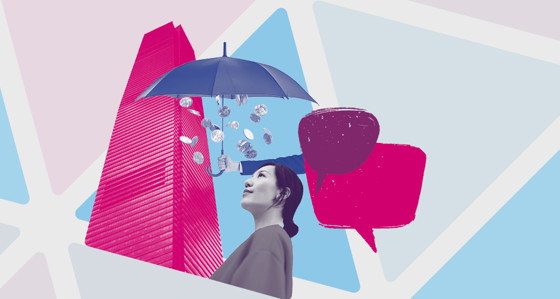 Consumers increasing focus on company ethics during recession - report
Businesses hoping to ride out the economic downturn by reducing customer service or ditching their ESG commitments may find themselves punished by consumers.
Read more