"Truly transforming a business such that it operates and performs differently requires mastery of many change levers. Understanding and managing these requires end to end thinking and deep expertise in the practice of people, process, technology and data."
At a glance:
Joined Baringa in
2022
Works across
All industries
Favourite book
Anything by Donna Tartt
In detail:
Bernice has worked across consulting and industry for almost 30 years. After completing her PhD in Organisational Learning in High Tech Manufacturing, she joined Oracle as a software engineer working on early versions of the application stack. From there she worked on projects to programmes to managing accounts across the UK and Europe. Bernice spent much of her early career in London, Sweden and Germany enjoying living and working in different cultures. Her clients spanned large global Telco providers, Media, Aviation and Technology industries and involved front, middle and back office transformation.
The connectivity across the organisation is the aspect of these large programmes that Bernice enjoys the most, using her early training in systems thinking to join the dots, understand the interrelationships between the culture, the process, the data, the technology – to achieve real and lasting impact.
Bernice has spent 10 years client side working on large scale change activity. At COLT she was the leader of a back office Transformation which took her to Gurgaon in India and the setup of shared services. At Student Loans Company, as well as leading the change function, she had accountability for repayment operations and counter fraud as well as a Transformation programme which was short listed for a Civil Service award and received an IPA 'Green' rating. Having designed and then implemented successful change client side has given her a view of how to mobilise and then how to sustain a programme right through to the operation, ensuring the organisation has the capability required to deliver and embed change.
When she is not working Bernice loves to spend time with her husband, son, dog and particularly large extended family, loves to travel particularly to Italy which is where her grandparents were born.
Insights from Bernice McNaught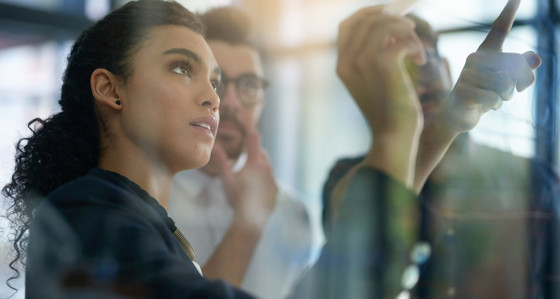 Transformation with purpose: sustaining the change
Find out how our transformation framework integrates four critical pillars to deliver purposeful outcomes for the business and its people.
Read more