The announcements made as part of the Heat and Buildings strategy are a positive step forward; the transition to net zero requires unprecedented change over a rapid timeframe. Approximately 2,700 homes a day need to be upgraded between now and 2050.
All of this will come at significant cost and disruption to consumers, but yet it was a missed opportunity to focus on changing customer behaviours and raising awareness on the need to transition to low carbon heat technology in a customer friendly and simple to digest way.
This change will not happen overnight and the market players have been waiting for a signal from Government on its intent to eradicate gas boilers. That signal is now here.
The installation challenge
From 2035 all new heating solutions will be low carbon. To get to this point the market needs to invest heavily in skills and labour to ensure that there are enough skilled installers. Today there are just over 1,000 installers registered as MCS accredited, which means they are officially allowed to install a Heat Pump in a customer's property, albeit only around a half of these are active. The HPA estimates that by 2028, the time when the market should be installing 600k heat pumps annually, we will need approximately 33k installers, that is over a 33 fold increase on today!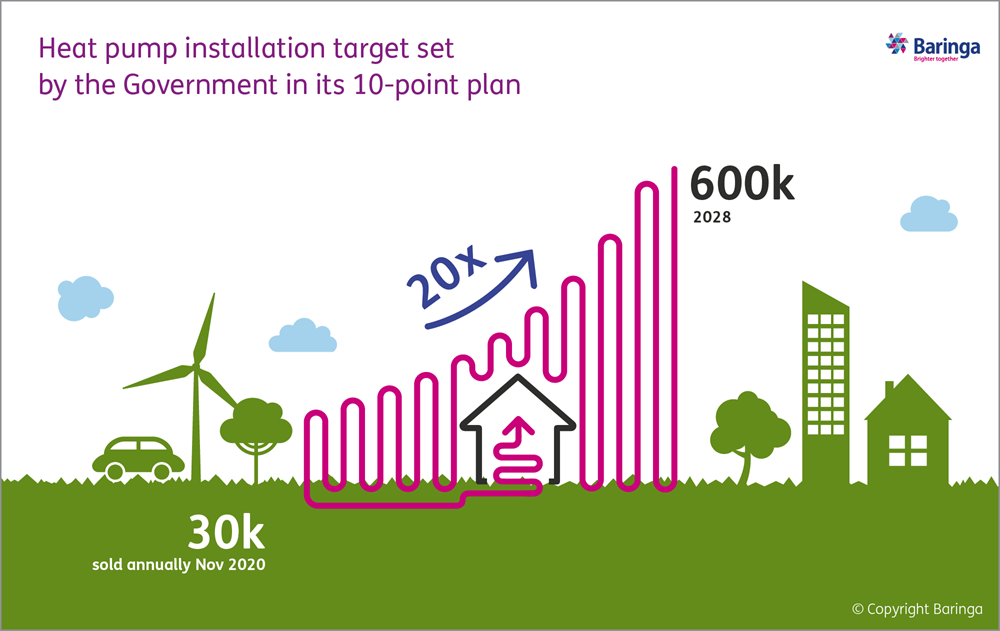 Additionally there needs to be continued investment in innovation to both lower the cost and complexity of installing heat pumps, to make them more attractive to home owners, and the £60m proposed fund will be critical to this.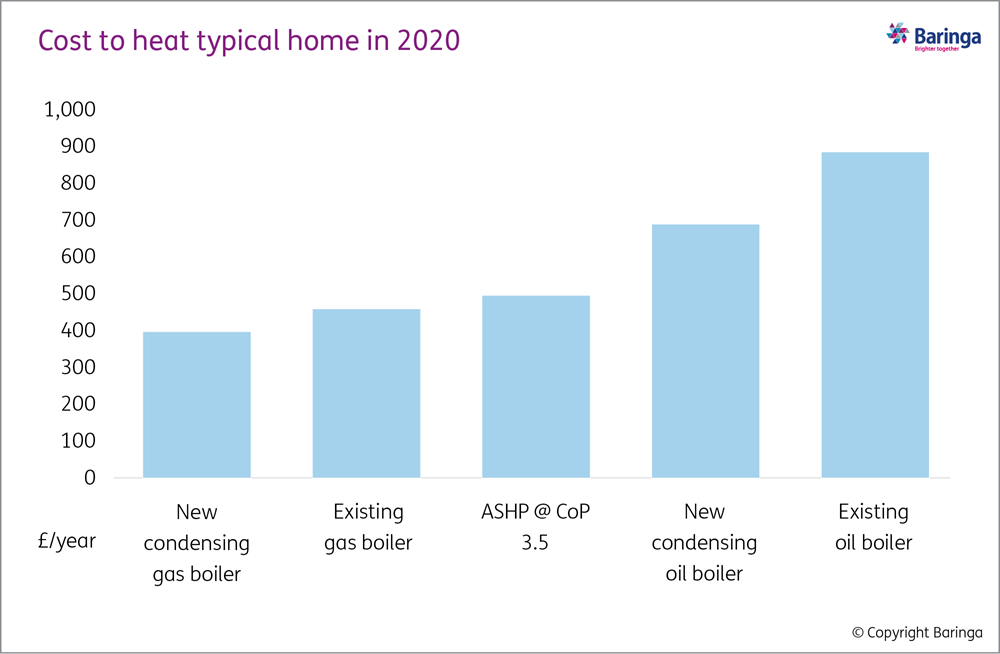 The newly announced boiler scrappage scheme is essential to drive heat pump sales and is a welcome replacement to the RHI which is closing next year for domestic installs. However, the funding equates to approximately 30,000 installs, which is on a par with the current install rates, so unlikely to result in a significant step change in its own right. Is it ambitious enough? No! But it's a strong intent in the right direction, and now requires industry to step into this space and drive tangible action. We can't afford to wait any longer.
From strategy to action
The Strategy lays out funding to incentivise the development of innovative heating technologies and in turn to reduce carbon intensity of energy consumption. But given that the UK's housing stock is one of the oldest in Europe, it is also crucial to consider ways in which this total energy consumption can be reduced through energy efficiency installations, which have declined significantly since previous funding initiatives were withdrawn. It is disappointing that energy efficiency programmes for the "able to pay" market continue to be a missed opportunity. Taking an area or street by street approach would deliver much more effective results.
This is simply the start of the journey and more will be needed, both in terms of the policy landscape but also the action taken by industry. Now is the time for the market to come together and act!
For example, we need to see EPC reform, so that consumers have the best information possible about their home, but we also need the industry to use the data that is already available to them that provides insights and necessary action for a consumer's personalised net zero journey.
We need to see more engagement at all the key customer trigger points, for example buying houses, home upgrades, remortgage, energy supply conversations, local authority planning etc. This will require stakeholders from across the housing value chain to rally together to form a new ecosystem, and to develop new partnerships and business models to respond to this challenge.
The market still lives with the memory of previous Government policies such as the Green Deal and Zero Carbon Homes, that either didn't materialise or didn't succeed. Now the market has the opportunity to reset and set a clear path towards how it will achieve the UK's net zero ambitions, as well as drive investment both financially and from a technology and skills perspective.
The Government has set out its stall and there is a positive response from many in the market, but this keenness needs to translate into action and this action needs to be now!
Baringa can help you to understand your role in this delivery and link you with parties across the supply chain and support you with customer engagement mechanisms.

Please reach out to Rebecca Teasdale if you would like to discuss this further.