How do you move a business to profitability and drive continuous improvement…at the same time?
A joint venture launched by one of the UK's largest B2B water retailers was making a substantial financial loss. Setup and integration issues within the JV had contributed to high operating costs, significant revenue leakage, poor market performance and an unsatisfactory customer experience.
The company needed to turn its performance around. The priorities? Drive costs out of the JV's business while creating a culture of value creation across its operations and embedding a deep legacy of capability to power change and ongoing improvement.
Selected to help the business achieve these outcomes, fast, the Baringa team faced a tough challenge. The scale of the problem at the JV was holding the business back and damaging customer loyalty. Our team went to work immediately to deliver the results the client urgently needed.
Moving fast to diagnose the problems and fix them
We began with a six-week diagnostic to discover opportunities for value creation across the JV's operations. This provided the foundation for a 12-month programme where we focused on addressing the significant cost-to-serve and revenue leakage issues that we'd identified.
Our goal was clear from the outset: move the JV's business to a profit-making position, improve operational control and reimagine internal capabilities across sales, operations and change.
We're proud to say we got the results we wanted. How did we do it? One of the keys to success was the way we worked in close partnership with the client throughout the transformation. This included setting up a 'Mission Control' together to oversee governance, design decisions, communications and benefits delivery across our two primary programmes: 'Cost to Serve' and 'Revenue Leakage'.
Higher customer satisfaction and new profitability in a future-ready business
Throughout the 12-month programme, we worked with the client team to cut OPEX by 30%. We achieved this by focusing on cost and revenue levers right across the organisation – from customer strategy and operating model to front-line operational excellence, change and automation initiatives.
Within the first nine months, we were able to release significant new capacity through improved onboarding, billing and debt, home move and offboarding processes.
Iniatives were launched to reduce contract fees and changes, and we introduced an offshoring roadmap to transition 20+ processes and drive E2E accountability with improved performance and right first time.
All this was supported with a KPI framework and reporting suite – from Excom to front-line staff – and a focus on building new strengths in automation, reporting and operational excellence. And now with top-to-bottom alignment across all initiatives, the client has the governance and operational control it needs, not just to make change stick, but to keep on improving its performance.
Find out how we help our clients in Enterprise Value Creation
Related Case Studies
Freeing up £500m+ in cost savings for investment in new growth and future value at a global FMCG business
How can you improve margin, boost operational resilience and accelerate innovation across a global business?
Read more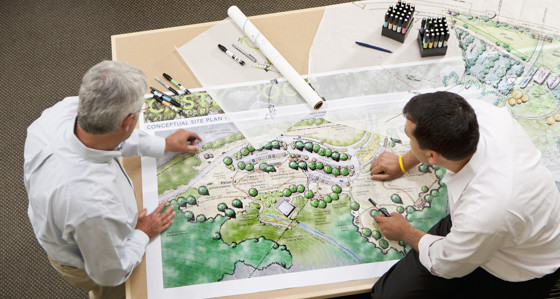 Supporting the Land Registry to manage change and up productivity by 12% in the UK
We co-designed a program to create an average 12% uplift in productivity, equivalent to savings of £20 million.
Read more