Technology plays a vital and growing role in how organisations in all sectors deliver value and achieve their objectives. But that same indispensable technology is also responsible for major contributions to organisations' environmental footprints. Because technology consumes a large amount of energy it will also generate a proportionately high volume of an organisation's emissions. Other factors count too, such as the rare metals that are vital for some hardware components, along with the energy-intensity of hardware manufacturing.
So as organisations set their climate goals and targets for emissions reduction, IT, as a core business function, has a vital role to play. And it can execute this role in a number of ways: through the energy it consumes, the way that it procures technology solutions and services, and how it enables the wider business to make sustainable progress.
Baringa Technology Sustainability Survey 2022-23
In the final quarter of 2022, Baringa surveyed technology, sustainability, and business leaders in the UK, US and the Middle East at large, medium-sized and small companies in sectors including consumer products and services, energy & resources, financial services and government. We asked more than 30 questions about technology sustainability to explore each organisation's journey to technology sustainability, how they engage with IT suppliers, how they manage data and their use of data centres.
Targets set: what about IT?
Today, nearly all organisations1 (85%+) have set environmental targets and have relevant policies in place. Yet a much smaller proportion have explicitly set any similar objectives for their IT. 72% of organisations don't have a published set of targets for technology sustainability and 62% are not aware of the contribution that their technology estate makes to their overall carbon footprint.
In effect, this means that nearly all those organisations (81%) have committed to an overall carbon reduction target without understanding or defining the role that technology will need to play to achieve it.
Given the increasingly essential role of technology, understanding its environmental performance is a crucial first step towards managing it as efficiently as possible. Yet most respondents to Baringa's survey were unaware of investments that they had made to enable technology sustainability in 2022. They could be missing a big opportunity to not only accelerate progress to achieving their sustainability goals and targets, but also to improve the overall efficiency and resilience of their IT estate.
Our survey confirms, however, that organisations are indeed, whether consciously or not, investing in technologies that can lower their carbon emissions. For example, 92% of respondents are migrating to cloud, 88% have initiatives in place for systems at the end of their useful life, and 73% are rationalising applications. But the majority are not doing so as part of a targeted technology sustainability strategy. And that needs to change. Not only does technology make a significant contribution to any organisation's sustainability targets, as an enabler it also holds the key to unlocking many other environmental improvements.
What's more, large multi-year change programs that do not address sustainability considerations upfront risk missing out on delivering considerable environmental benefits. In addition, environmental drivers can add to the business case on projects for which the benefits have not previously been considered sufficient to take them over the line.
Making technology count
Analysis from Gartner predicts that by 2025 half of all CIOs will have performance metrics linked to the sustainability of the IT organisation they lead. To make sure that they achieve the results expected of them, many will need to start taking a new approach to the programs they run and the way that they deal with suppliers. Crucially, that means creating a cultural shift. Behaviour and decisions need to take account of environmental factors in the same way as, for example, cost and security are automatic considerations today.
Achieving that means paying close attention to four main areas. First, the governance of the IT organisation. Next, it's what products and services IT consumes and how it does this. Third is how IT sources and procures what it needs from third parties. And finally, it's how IT enables the wider organisation to operate more sustainably. Below we take a closer look at each of these areas.
Getting governance right
Any organisational change requires the definition of a clear way forward and the milestones to achieve along the way. Technology sustainability is no different. It must consider the whole organisation and secure buy-in and collaboration across it. We found that today, responsibility for pursuing technology sustainability is often unclear. While for most organisations surveyed (58%) it's the CIO who is taking the lead, as many as 23% of organisations have not formally allocated responsibility to anyone at all.
Given technology's critical role in achieving an organisation's overall sustainability goals, IT leadership needs to collaborate across the wider business to achieve the cultural change vital to drive progress. That means setting a common vision and creating best practices. These then need to be embedded into ways of working through targeted training so that technology sustainability becomes an integral part of organisational culture and operations.
Sustainable data management
As organisations move their data to the cloud, they will achieve significant environmental benefits. For example, Baringa research suggests that cloud infrastructure powered by renewables can lead to between 92% and 98% lower emissions than traditional on-premises data centres. But even cloud powered by non-renewables offers a significant reduction in emissions. Baringa's research indicates that it can be over 70% more energy efficient than traditional on-premises provision.
However, our research also shows that the overwhelming majority (96%) of respondents don't know the power usage effectiveness (PUE) – a measure of data centre energy efficiency – of either their own data centre or those from third-party suppliers.
The efficiency with which an organisation uses software and applications can also drive its environmental impact. By reviewing and rationalising existing applications, organisations can simultaneously increase efficiency and eliminate redundancy, while also lowering the amount of energy they use.
Buying right, buying green
The totality of an organisation's environmental performance extends beyond its direct production of emissions. The goods and services that it buys from third parties are also part of the equation. So how organisations procure technology has a direct and important bearing on their overall emissions. Engaging effectively with suppliers is therefore crucial, yet more than half (58%) of those Baringa surveyed do not require suppliers to report their carbon emissions for each contract. Only 40% say that they have a sustainable procurement policy that covers IT.
For 77% of organisations surveyed, more than 26% of their IT budget is delivered by suppliers. It's essential, therefore, to work with suppliers to support and enable sustainable technology goals. IT can do this in a number of ways. Managing demand is an important first step. This means, for example, checking that there's a genuine business need for purchases and only buying what is required.
Working closely with suppliers should address both their own sustainability practices and targets, and the specifications for the products and services they provide. That involves establishing the right requirements upfront and then ensuring that suppliers keep to their commitments and standards throughout the delivery of a contract. IT needs to work closely with procurement to make sure that they bake sustainability into processes with mechanisms for ongoing monitoring throughout a program's lifecycle.
Helping the whole business
Technology has a vital role to play in helping the wider organisation to meet its sustainability targets. It's essential, therefore, that IT functions can identify and implement the technologies that can make a major impact on an organisation's overall sustainability goals.
All organisations are using some form of technology that can improve sustainability. This includes, for example, the use of remote collaboration tools that eliminate the need for travel. But the survey reveals that 38% of organisations either don't use technology to achieve sustainability goals specifically or don't know if technology is deployed to that end.
There is a clear need – and a great opportunity – for IT to do more here. By dedicating resources to identifying and implementing operational efficiencies, perhaps in the form of innovation hubs, IT could help significantly accelerate progress to achieving broader environmental targets. Initiatives could include tools and processes for better tracking and reporting of emissions as well as analytics that can support more effective forecasting, decision-making and resource allocation.
Making progress
Technology sustainability is still an emerging topic for most organisations. And the results of the survey confirm this. But as pressure and scrutiny builds from regulators, shareholders and consumers alike, all organisations need to move faster and more decisively to achieve the environmental targets that they have set for themselves and against which they will be judged. As they step-up their efforts, it's vital that technology is front and centre in everything that organisations do to achieve their environmental ambitions.
Related Insights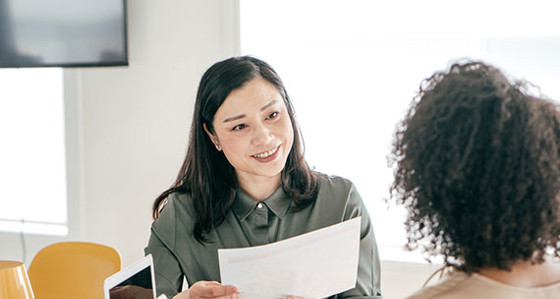 Staying ahead of the competition in the IT skills crunch
Skilled IT specialists are increasingly sought after to support start-ups and provide vital in-house functions for larger businesses
Read more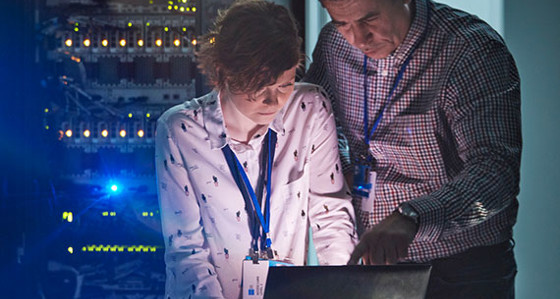 Cyber security – what should your focus be on next?
How to embed an effective security strategy and operating model to set your team up for success in the long run
Read more