"Leaders often don't take time to create the right model of empowerment and psychological safety for their teams. But investing upfront and building the right support system resolves many small things, so everyone can focus on the big challenges."
At a glance:
Joined Baringa in
2016
Works across
Technology, media and telecommunications
Favourite word
Infinity – because it suggests endless possibilities
In detail:
Mansi's background is in biochemistry and computer science. This gifted her with a forensic mindset, so when she scrutinises complex scenarios, she can detect minimal differences and marginal gains to pinpoint what really matters.
Mansi is a news junkie who adores music, books and radio, and is fascinated by people's daily interaction with media. She balances her work in the media sector with leading Baringa's capabilities' function, reaching from digital and technology transformation to people, talent and change, supply chain and procurement to AI and data analytics. She's been a critical part in building this team of proudly geeky experts.
Naturally upbeat, Mansi draws energy from debates and discussions with the people around her. She's often found connecting the dots, bringing together different ideas, and asking the simple, insightful questions that allow her clients and teams to step back and see the big picture.
A highlight of her time at Baringa was when her team won the FT's management consultants award for advising the media industry, and when we were recognised for D&I, and for being a great place to work. Something she completely agrees with. Mansi loves coming to Baringa. For her, it's a stimulating business where she's surrounded by people who she enjoys spending time with. It doesn't feel like work.
Insights from Mansi Patel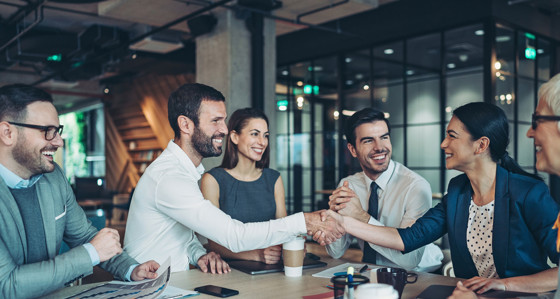 Procurement Matters podcast: Episode 1 - Why procurement matters
Two experts, Abdi Azimi and Mansi Patel discuss issues in Procurement such as why things need to change and what it feels like to work in the sector
Read more