Organisational transformation
Change that reaches into every corner of your organisation. Running on agile transformation methodologies for maximum results.
Organisational transformation
We envision, plan and deliver change that reaches into every corner of your organisation. We look at your teams, processes, and portfolio in sync, and run the transformation programme on agile methodologies for maximum results.
Operating model and organisational design
We'll translate your objectives into an operating model that works now and well into the future. At a high level, we look at your organisational structure, business processes, and system and data architecture. And then make sure you have the right governance, capabilities and culture to hit your objectives. This includes:
your vision and purpose
design principles and outcomes
measures and controls
governance and decision-making
process effectiveness
skills and structures
behaviour and culture
technology and data
designing an agile operating model
creating organisation transformation roadmaps.
Agile change delivery
Over the years, we've seen the power of agile project methodologies in getting transformative results. We run our programmes using these approaches to maximise the impact you achieve. You'll benefit from our experience in:
structuring large agile transformation programmes
optimising delivery mechanisms
agile ceremonies and ways of working
reporting and measures
agile tooling.
Governance and portfolio management
We'll keep you in the picture with a full view of where the value is being delivered across your change portfolio. This helps you prioritise resources effectively, and correct course or reprioritise any outcomes that aren't on track. We'll help you with:
your strategic vision, and aligning it to outcomes
measuring the value of your portfolio
lean portfolio management and governance
agile funding and resource management.
Operational excellence
Creating teams and operations that perform exceptionally in the long-term, so that everything works to serve your strategic goals.
Operational excellence
We'll help you create teams and operations that perform exceptionally so everything works to serve your strategic goals. We take a long-term view that sets you up for sustainable success over many years.
End-to-end process optimisation
We help you take an end-to-end, systemic view of your organisation's key processes with operational excellence, process mining and intelligent automation technologies. Then, we redesign your process to deliver better customer outcomes for less effort. This includes:
value stream mapping
analysing demand
intelligent automation
future state operational design
test and learn change
cost reduction
risk and compliance uplift
process mining and analytics
process transformation.
Team ways of working
A more engaging work environment helps your people thrive so they can ultimately deliver better value for customers and the business. To help you create and run those high-performing teams, we'll look at:
daily huddles and continuous improvement ways of working
visual management
measures and targets
team-based problem solving
managing capacity
leadership mindset and behaviours.
Again and again
In the spirit of continuous improvement, your transformation work is never done, and there are always more benefits to unlock. We'll help shift the culture of your organisation so you can keep the momentum up and carry on delivering value. We can talk about:
aligning your strategy
setting up improvement centres of excellence (CoE)
building your operational excellence capability
leadership coaching
comms and engagement
managing and realising benefits.
Our Insights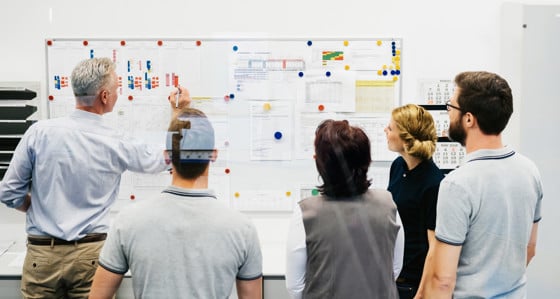 Ruthless prioritisation: the secret to delivering a corporate strategy faster, more effectively and at lower cost
We explain why ruthless prioritisation is the single most important task for leadership teams, and how they can do it better.
Read more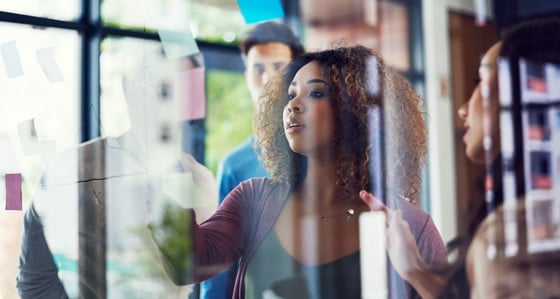 Delivering Organisational Design in TMT
How to rethink your operating model and organisational structure to position your organization for success in the long-run.
Read more