The risks for financial services businesses of climate change, or of not having a credible net zero strategy grab all the headlines. But for those firms who dare to lead the pack, there are also great opportunities to not only fund the companies driving positive change, but to deliver returns too.
At a glance:
With Baringa since
2019
Works across
Climate change and net zero for financial services
Favourite recent book
Inspire by Ben Fogle – life lessons on the wilderness and sustainability
In detail:
After over 25 years as a banker and consultant, Nick is a seasoned financial services expert with hands-on experience across multiple disciplines, from risk to regulation, finance functions to funding net zero. Growing his career during times of economic upheaval – the financial crisis and Brexit, Nick forged deep knowledge of rapidly changing regulatory landscapes. As climate change regulation rises up the agenda, Nick uses his experience of the sector to advise Chief Financial Officers on both the risks and the opportunities their businesses might encounter. Nick joined Baringa in 2019 to guide clients in the industry on net zero strategy and execution.
As net zero regulations becomes central to business, CFO's find their responsibilities for accounting for and managing emissions growing. Nick is on hand to help – advising on everything from regulation to governance, emissions tracking and investor relations. Harnessing Baringa's expertise in energy and climate change modelling, Nick and his team measure clients' 'financed emissions' – the emissions generated by the companies they lend to. He'll then design strategies to help reduce these. Going beyond risks and compliance, Nick spots the opportunities for clients to invest in and fund the companies and technologies combatting climate change.
Nick leads with empathy, bringing together diverse and inclusive teams to create innovative solutions for his clients. He believes in the power of listening to uncover insights and reach the crux of challenges before launching into action. An effective and natural communicator, once Nick has helped his clients to define their net zero strategies, he'll find ways to communicate them clearly and powerfully to stakeholders – investors, employees and the market. With three young daughters, Nick is looking to leave a positive legacy on the planet, and he relishes his role advising his clients on how to have the biggest impact they can.
Nick and his wife have three daughters who keep them busy and on their toes. A great believer in the importance of mental health and wellbeing, Nick supports his teams and clients to find balance. He loves getting out to the seaside with his family when he can, whether it's West Wittering, Northumberland or Greece. He also enjoys playing and watching most sports particularly when he can combine this with fundraising for his favourite charity, Great Ormond Street Hospital for Children.
Insights from Nick Stewart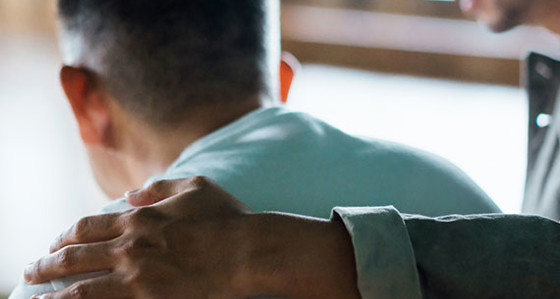 Mental wellbeing: keeping the container from overflowing
Hear from Nick Stewart, lead on Baringa's CFO team and our work in climate change for Financial Services on mental wellbeing
Read more