As we move forward to a Low Carbon Future, Baringa Partners were delighted to present the latest webinar in our series, focusing on Battery Storage - the postives and negatives.
Hear from our experts as they discuss the challenges and opportunities in the use of Battery Storage as a means to deliver the Energy Transition, with learnings from the UK and Australia.
The session was hosted by Ilesh Patel, Global Strategy and Markets lead for the Energy & Resources industry within Baringa alongside Sumit Joshi, our UK Energy Storage expert and Remy Nguyen, Energy Storage expert from our Australian office.
Ilesh, Sumit and Remy shared insights from the UK and Australia covering topics including:
What is the investment need for battery storage?
Where do batteries fit in the broader energy storage landscape?
How to monetise battery assets?
What are the future/emerging trends in battery storage?
The speakers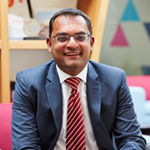 Ilesh Patel
Energy and Resources Global Markets Strategy Lead
Baringa Partners
Sumit Joshi
Energy Storage, UK
Baringa Partners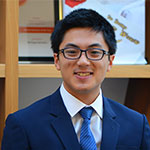 Remy Nguyen
Energy Storage, Australia
Baringa Partners