What role is hydrogen likely to play in the energy transition? | In what sectors and processes is hydrogen most likely to be incorporated as the low-carbon energy vector of choice?
In this epsiode, Baringa's Erik Rakhou is joined by EIT InnoEnergy's Carina Krastel and Martijn Koerts, and Kate Orchard, Hydrogen Capabilities Centre Lead within the Energy & Resources sector at Baringa, as they discuss the role of hydrogen in greening carbon-intensive industry processes, and the best ways to scale up hydrogen deployment over short and longer-term horizons.
Listen to our podcast below or on Apple Podcasts, Google Podcasts and Spotify.
About the host:
Hosted by Erik Rakhou, Energy & Resources, Baringa
Erik is an expert in international energy markets, regulation and strategy development, with twenty years of European markets experience in both commercial and regulatory roles at EU and national level.
In conversation with:
Carina Krastel, Commercial Director at EIT InnoEnergy
Carina recently joined EIT InnoEnergy's European Green Hydrogen Acceleration Center (EGHAC) as Commercial Director, having previously worked in the innovation centre of a multinational industrial conglomerate.
Martijn Koerts, Marketing & Communications Manager at EIT InnoEnergy
Martijn is a highly experienced Marketing and Communications Manager with a strong corporate and entrepreneurial background. He has been highly involved in EIT's Green Steel project.
Kate Orchard, Energy & Resources, Baringa
Kate has spent over fifteen years in roles that span the entire energy value chain, with significant experience in shaping and delivering strategy, developing business cases, building partnerships, negotiating agreements, and executing projects.
The Challenge of Hydrogen
Hydrogen is widely regarded as a flexible energy vector that could make a considerable contribution to global decarbonisation attempts. This is particularly true in sectors that are deemed 'hard to abate' – sectors that cannot be electrified easily (including steelmaking, chemical and fertiliser production, heavy-duty road transport, aviation, shipping, and oil-refining).
Significant progress was made in Europe in 2020, capped off by the announcement of the EU's hydrogen strategy, which laid out targets of 5GW low-carbon H2 capacity by 2030.
Despite this commitment to hydrogen deployment and investment, significant challenges remain to realise the full potential of hydrogen:
Scalability: Moving from small-scale demonstrations of hydrogen viability to integration in large-scale industrial processes will require thinking beyond merely technological and scientific considerations, to address broader logistical, economic, and political challenges.

Investment: Many investors remain hesitant to provide the funding required for a relatively unproven technology like green hydrogen (hydrogen produced using renewable energy and electrolysis). The EGHAC can provide a critical role in working alongside existing bodies (such as the European Battery Alliance and Clean Hydrogen Alliance).

Economic viability: The capex and opex involved in green hydrogen technologies will have to decline significantly to stimulate additional layers of investment. Currently, these technologies are far from attaining cost-competitiveness with methods using grey hydrogen (hydrogen produced using natural gas).

Transportation: Hydrogen transportation encompasses a broad range of obstacles, including minimising leakage, reducing delivery costs, increasing energy efficiency, and maintaining hydrogen purity.

Integration with other clean energy sources: There is an inevitable trade-off between investment in hydrogen versus other renewable power sources. Collaboration is required to establish the optimal use cases for hydrogen and those where channelling financing towards green electricity is the more economically viable solution.
EIT Innoenergy and Baringa have recently worked together to address some of these key challenges, mapping out the hydrogen value chain and articulating which sectors and processes could be the most attractive for hydrogen, as well as the current-state commercial readiness of those areas.
Related Articles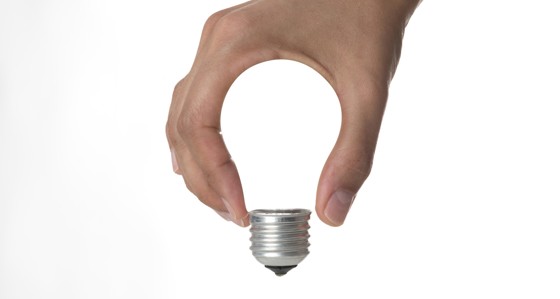 Baringa's Energy Innovators podcast series
Our Podcast covers all aspects of innovation in the energy sector, where decarbonisation, digitalisation and decentralisation become reality.
Read more